Apple Pumpkin Cinnamon Maple Oatmeal


Cool fall mornings bring the desire for something warm and satisfying. This Apple Pumpkin Cinnamon Maple Oatmeal will do just that.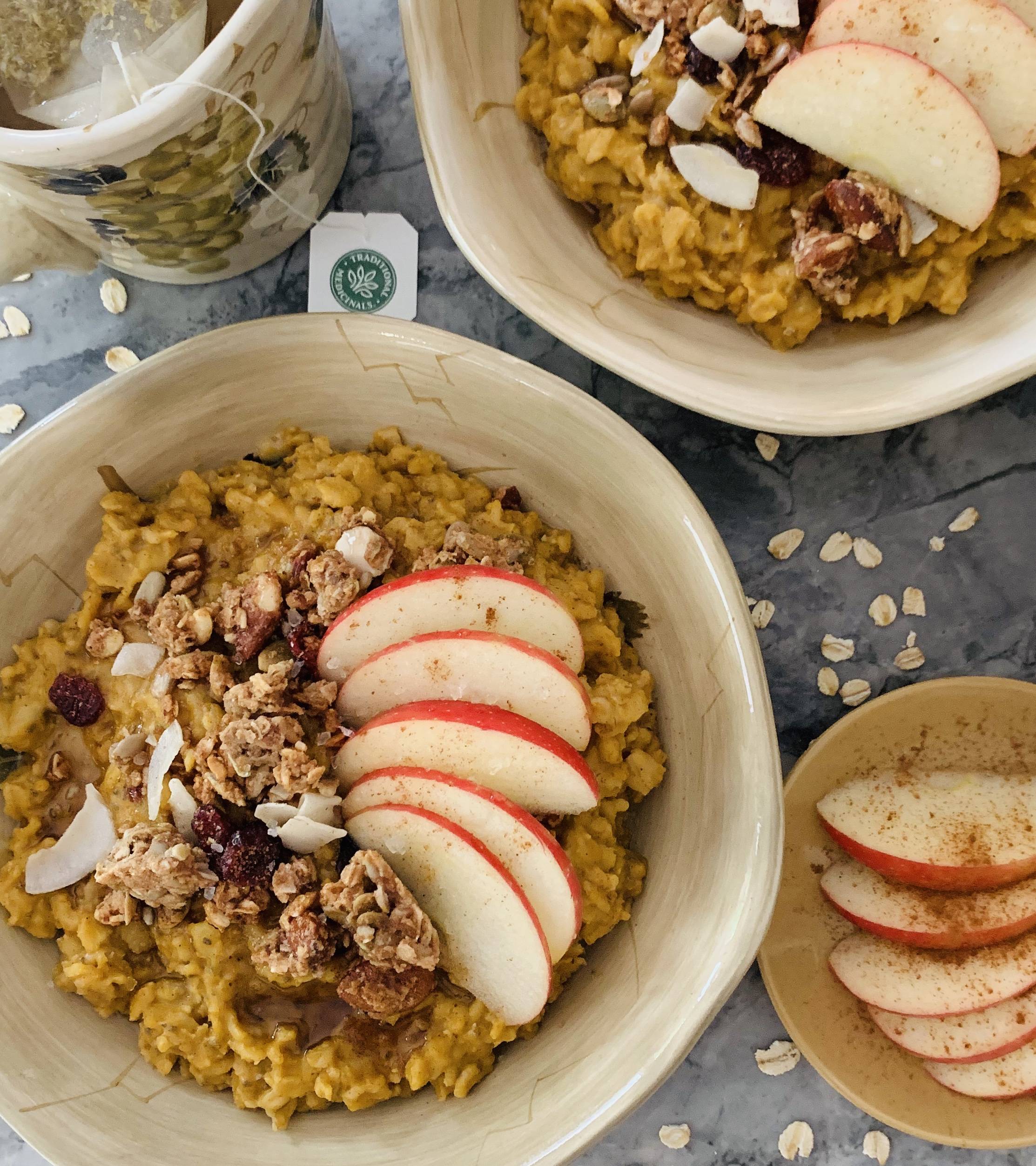 Gluten free rolled oats simmered with almond milk, pumpkin and chia seeds, spices and topped with gluten free granola, apple, maple syrup and sea salt.
A delicious healthy feel good breakfast! Sometimes we need a really great start to a cold morning. This oatmeal is not only a great way to start your day, but a healthy one too! It will help sustain energy and leave you very satisfied. There is just something special about a warm bowl of oats that starts the day out just perfectly!
If you make this Apple Pumpkin Cinnamon Maple Oatmeal, please tag me on social media. I will do my best to answer any questions and would love to get your comments.
For more ideas like this follow me at @urbanbakerco on #instagram or #facebook to get updates on my blog and don't forget to sign up for my personal e-mail list below. #oatmeal #pumpkinoatmeal #fallfoods #warmfoods #feelgoodmeals #glutenfree #dairyfree #blogger #haltonblogger #torontoblogger #oakvilleblogger #burlingtonblogger #glutenfree #dairyfree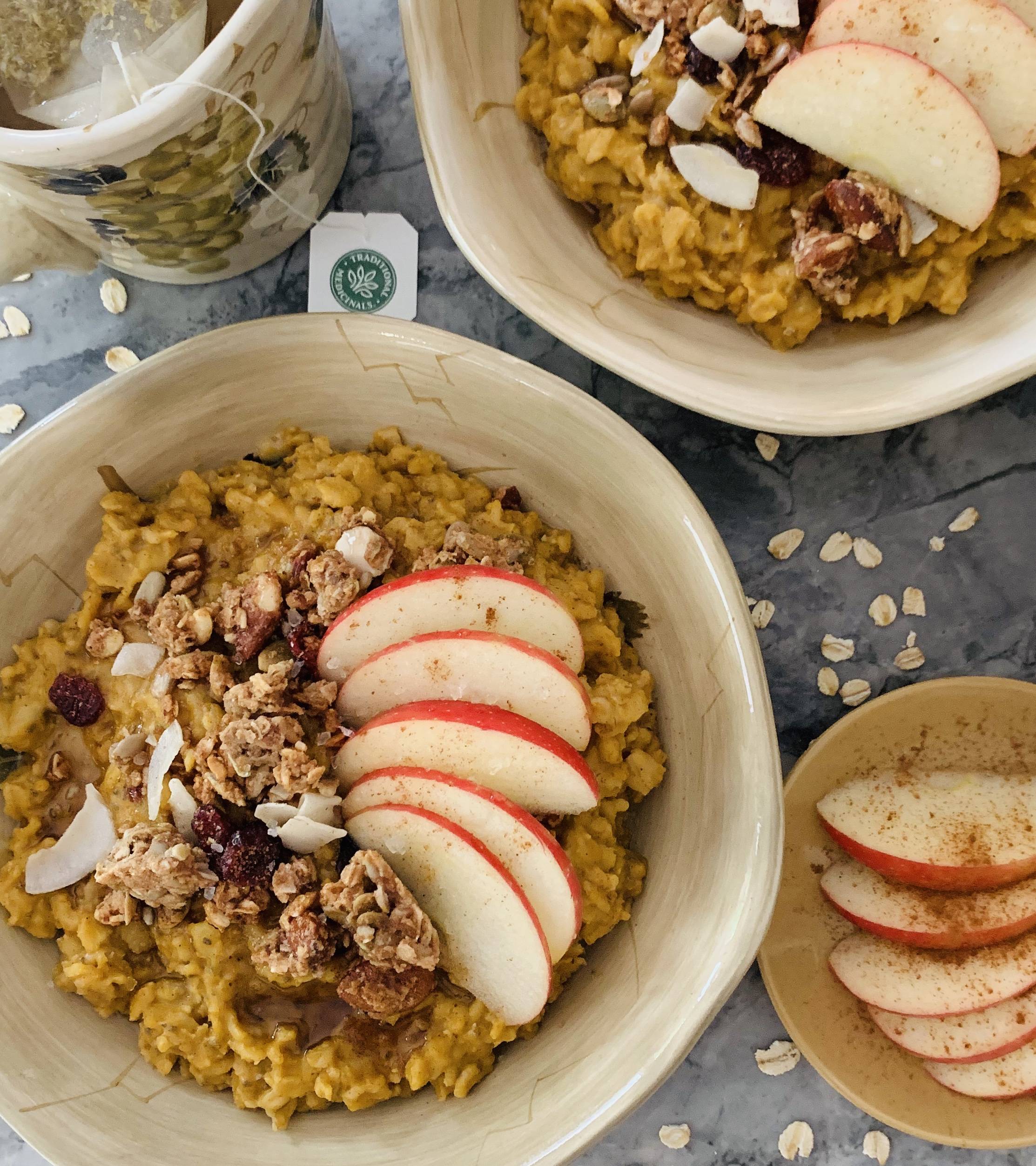 THE RECIPE | Urban Baker Co.
Apple Pumpkin Cinnamon Maple Oatmeal
Warm & satisfying, gluten and dairy free oatmeal!
prep time | 10 minutes
total time | 20 minutes
servings | 2 people
INGREDIENTS
1 cup gluten free oats
2 cups almond milk
pinch of salt
1/2 cup pumpkin puree
1 Tbsp chia seeds
1/2 tsp cinnamon
1/4 tsp ground cloves
1/8 tsp nutmeg
1/4 tsp ginger
1/4 cup sucanat (or brown sugar)
Toppings:
gluten free granola
chopped apple
cashewcream (see link to Urban Baker Co.'s recipe)
drizzle warm maple syrup
INSTRUCTIONS
1. Place milk and salt in medium size pot and bring to boil.
2. Add oats and reduce heat to low heat, cooking 10 minutes, stirring occasionally. Once simmering add pumpkin, chia and spices. If oatmeal gets too thick add a bit more almond milk.
3. Remove from heat and stir in sucanat, let sit for one to two minutes.
4. Place oatmeal in bowl and top with toppings and serve.