Black Sesame White Cheddar Egg Avocado Toast


Avocado toast, yup, can't get enough of it. Why we love it? It's full of healthy, unsaturated fats, packed with fiber, and it's an effortless breakfast or snack.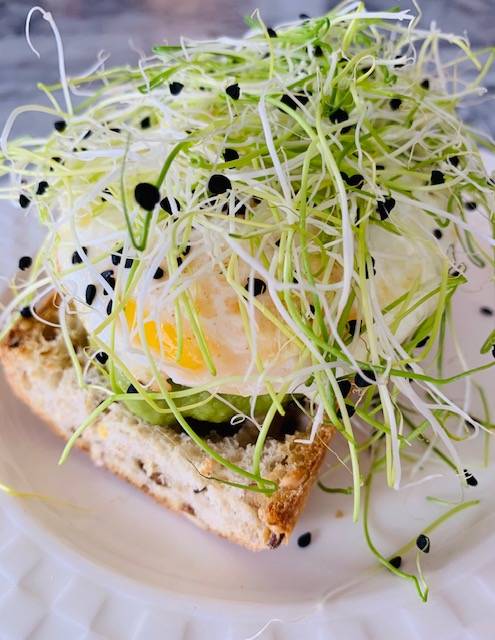 This Black Sesame White Cheddar Egg Avocado Toast has crushed avocado on top of seed bread, white cheddar, topped with a soft egg, a sprinkle of black sesame and micro-greens.
I've heard people either can't get enough of #avocadotoast or they are totally sick of hearing about it. Well I am definitely in the camp of not getting enough of it. With a wealth of avocado toast recipes, some more simple than others, I can understand how we have reached the end of the avocado rage. However, before you disregard this beautiful open faced sensation, give this recipe a try.
Unlike most avocado toast recipes, this one has an #egg on it. It's one of my favourite ways to do toast and eggs, but better with avocado! An alternative way rather then put the egg on top is to do an "egg in the basket". It's toast with a circle cut out of the center and an egg cooked inside. However to keep it simple, I have placed the egg on the top.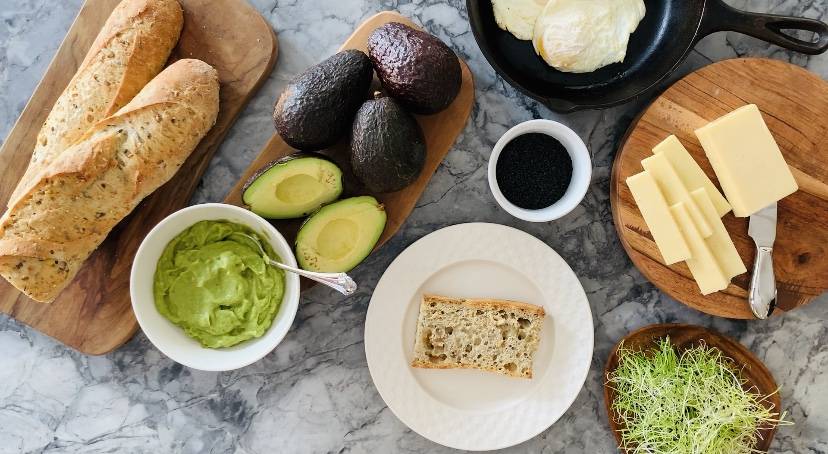 Customize this recipe and change the white cheddar to your favourite slice of cheese. Nothing gets better then toast, avocado, cheese and egg!
It's very simple:
1. start with some fresh crusty #seedbread
2. brush both sides with some olive oil and place in a pan to toast
3. spread on some #avocado
4. place on thin slices of #whitecheddar or your favourite cheese of choice
5. then top with a soft fried or poached egg
6. top with the micro-greens
7. finish with a sprinkle of some black sesame
8. add a dash of sea salt and fresh blacked crack pepper to taste
If you make these Black Sesame White Cheddar Egg Avocado Toast, please tag me on social media. I will do my best to answer any questions and would love to get your comments.
For more ideas like this follow me at @urbanbakerco on #instagram or #facebook to get updates on my blog and don't forget to sign up for my personal e-mail list below. #avocado #avocadotoast #whitecheddar #eggsandwich #openfacedsandwich #entrepreneur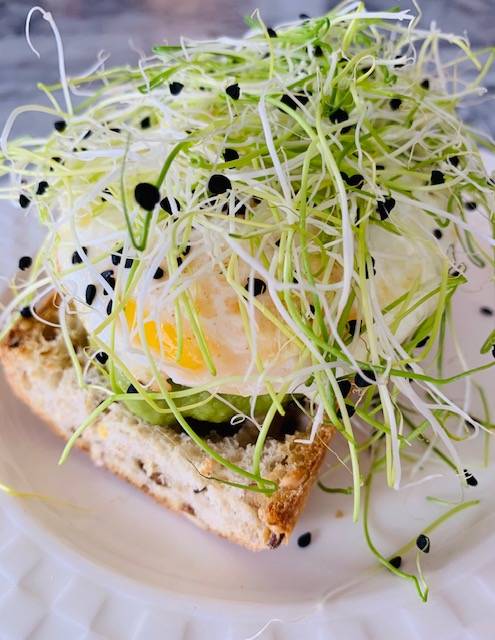 THE RECIPE | Urban Baker Co.
Black Sesame White Cheddar Egg Avocado Toast
An effortless breakfast or snack, full of healthy unsaturated fats and packed with fiber.
prep time | 10 minutes
total time | 15 minutes
servings | 1 toast
INGREDIENTS
1 slice of fresh crusty seed bread
1 avocado smashed
1 soft fried or poached egg
thin slices of white cheddar or your favourite cheese of choice
bunch of micro-greens
sprinkle of black sesame seeds
sea salt and fresh cracked black pepper to taste
INSTRUCTIONS
1. Start with some fresh crusty seed bread
2. Brush both sides with some olive oil and place in a pan to toast
3. Spread on some avocado, top with the egg and slices of cheese
4. Top with the micro-greens, and a sprinkle of black sesame seeds
5. Finish with flaky sea salt and fresh cracked black pepper