Vegan Lemon Crepes With Coconut Vegan Cream


You are absolutely going to love these sweet gluten free, dairy free Vegan Lemon Crepes filled with Coconut Vegan Cream...does it get any better? I think not!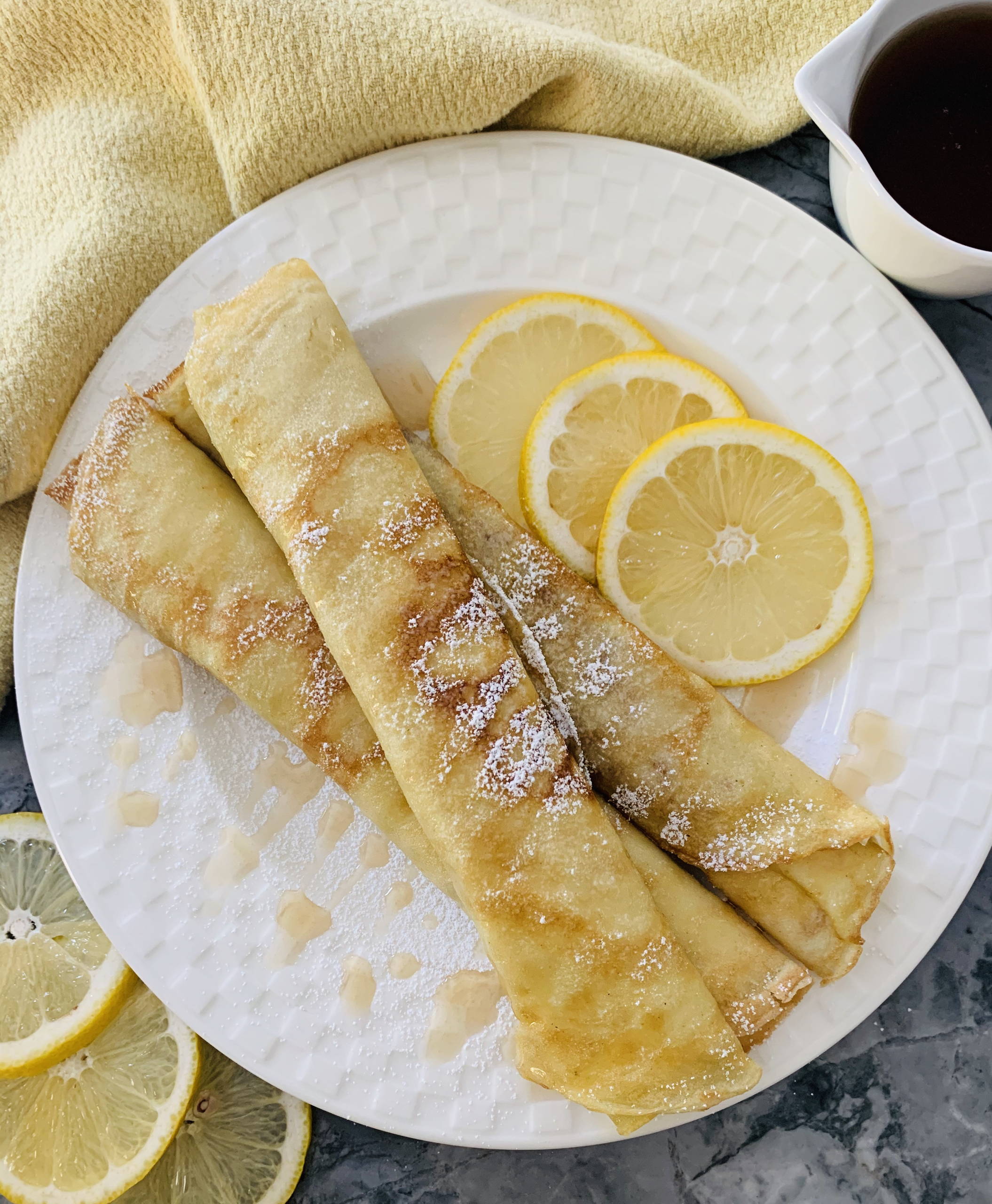 Crepes are such a beautiful way to enjoy a light lunch, brunch or as a delicious dessert with your family and friends.
Light, fluffy, sweet and absolutely decadent! This recipe is one of my all time favourites and my family loves them as much as I do. Serve them with a drizzle of maple syrup.
If you make these Vegan Lemon Crepes with Coconut Cream, please tag me on social media. I will do my best to answer any questions and would love to get your comments.
For more ideas like this follow me at @urbanbakerco on #instagram or #facebook to get updates on my blog and don't forget to sign up for my personal e-mail list below. #veganrecipes #vegancrêpes #glutenfree #dairyfree #lemoncrepes #crepes #entrepreneur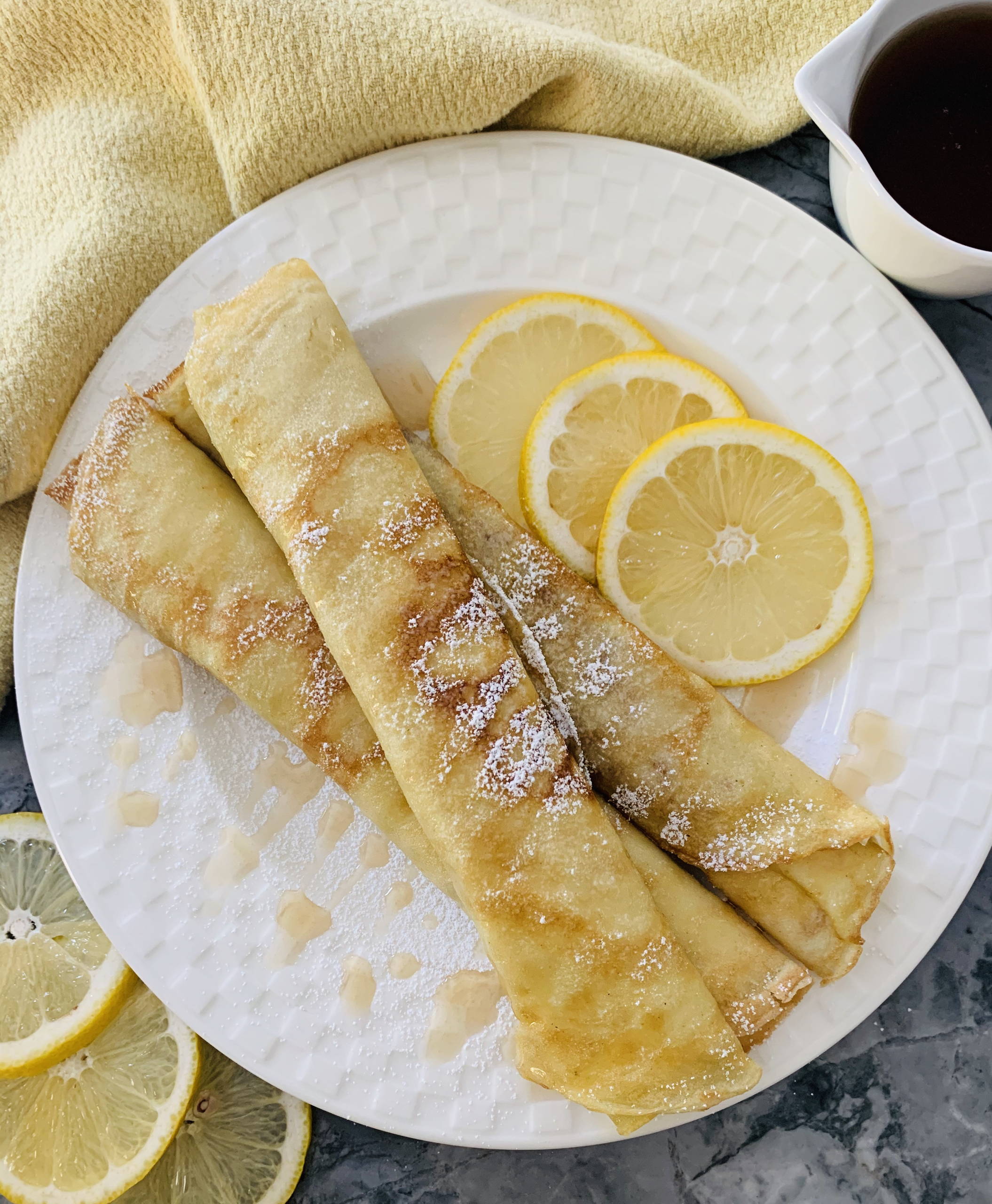 THE RECIPE | Urban Baker Co.
Vegan Lemon Crepes with Coconut Cream
A beautiful light lunch, brunch or delicious dessert
prep time | 10 minutes
total time | 30 minutes
servings | 4 people
INGREDIENTS
1 1/2 cup coconut milk
1/2 cup water
3 eggs
3 Tbsp brown sugar or Sucanat
1 tsp salt
5 Tbsp melted coconut oil
1 tsp vanilla
zest of 1 lemon
1 cup gluten free flour
Vegan Coconut Cream - (store bought) for serving
maple syrup - for serving
INSTRUCTIONS
1. In a blender combine coconut milk, water and eggs. Mix on medium speed until foamy.
2. Add brown sugar or Sucanat and salt, blend.
3. Add the melted coconut oil, vanilla and zest of 1 lemon, blend.
4. Add gluten free flour and blend until combined.
5. Heat crepe pan or small to medium size fry pan to medium heat.
6. Brush pan with melted coconut oil.
7. Pour in just enough batter to cover pan, swirling to ensure bottom of pan is covered and to spread the batter thinly across the pan.
8. Cook crepe over medium heat until browned and then flip to brown other side.
9. Remove crepe from pan to warm serving platter and cover. Repeat steps 5 to 8 until batter is used.
10. To serve, add a dollop of Vegan Coconut Cream and roll crepe. Sprinkle with powdered sugar and drizzle with warm maple syrup.