Gluten Free Cinnamon Buns


What a great morning to start the day off with your favourite cup of coffee or tea, and a healthy gluten, dairy and nut free cinnamon bun!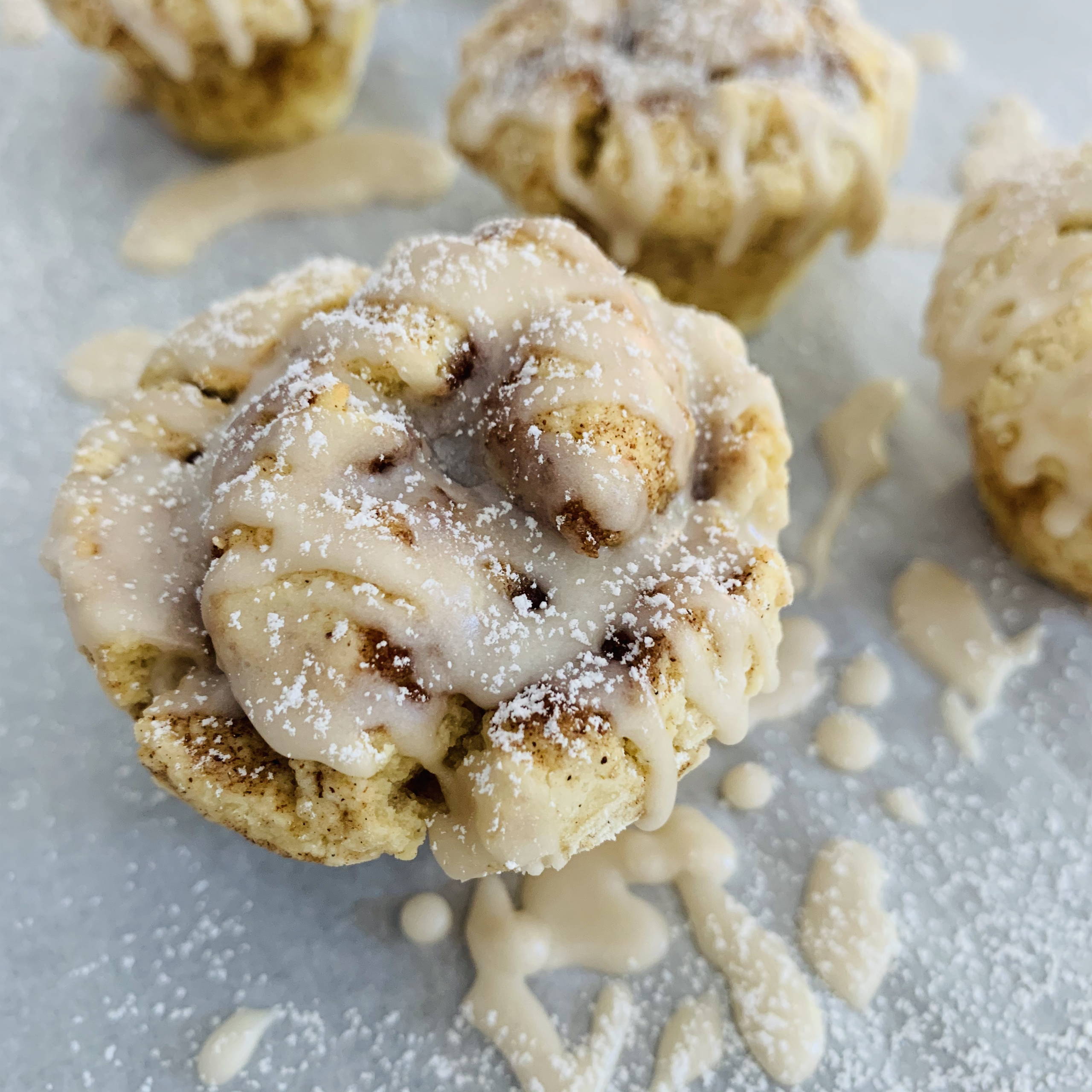 These Gluten Free Cinnamon Buns are very simple to assemble and are made within minutes.
The soft dough is brushed with coconut oil and rolled in cinnamon and a light sprinkle of brown sugar or you could use Sucanat in place of the brown sugar. The icing is made with powdered sugar, coconut milk and vanilla. These are delicious and absolutely on the healthier side!
If you make these Gluten Free Cinnamon Buns, please tag me on social media. I will do my best to answer any questions and would love to get your comments.
For more ideas like this follow me at @urbanbakerco on #instagram or #facebook to get updates on my blog and don't forget to sign up for my personal e-mail list below. #vegan #dairyfree #glutenfree #nutfree #glutenfreecinnamonbuns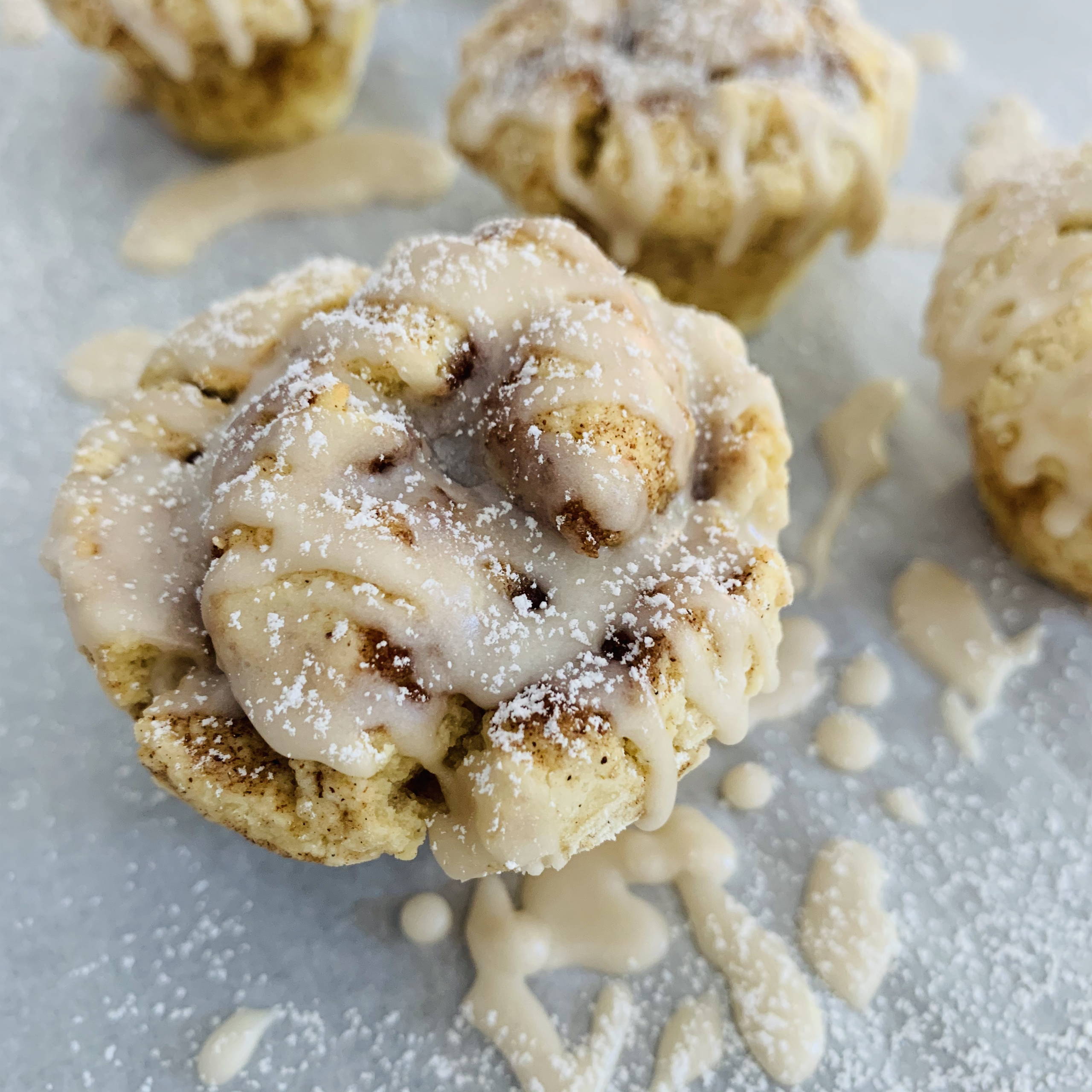 THE RECIPE | Urban Baker Co.
Gluten Free Cinnamon Buns
Gluten, dairy and nut free. Simple to assemble & made within minutes!
prep time | 30 minutes
total time | 40 minutes
servings | 18 mini cinnamon buns
INGREDIENTS
Dough:
1 1/2 cups gluten free flour
1 tsp brown sugar
1 tsp baking powder
1/4 tsp salt
3/4 cup coconut milk
Filling:
2 tbsp coconut oil melted
1/4 cup Sucanat (or brown sugar)
2 tsp cinnamon
Vanilla Icing:
1/2 cup powdered sugar
1 Tbsp coconut milk
1 tsp vanilla
INSTRUCTIONS
1. Set oven to 375 degrees. Spray mini muffin tins with cooking spray
2. Place the ingredients for the dough in a medium size bowl until the dough forms into a ball and place on lightly floured parchment paper. This dough will be different then your traditional dough and cannot me handled too much. Once on the parchment paper roll out with floured rolling pin until 1/4 inch thick.
3. Brush the dough with melted coconut oil and sprinkle with Sucanat and cinnamon.
4. Use a long spatula to help you roll the dough lengthwise into a log.
5. Cut into approximately 16 buns of equal size.
6. Place the rolls into greased mini muffin tins.
7. Bake for 12 minutes until lightly browned. Remove from oven and let cool completely.
8. Place icing ingredients in bowl and whisk until smooth. Drizzle icing on buns and serve.