Healthy Pumpkin Spice Pancakes


Healthy Pumpkin Spice Pancakes! If you love pumpkin, you will love these! They are not only delicious, but gluten and dairy free too!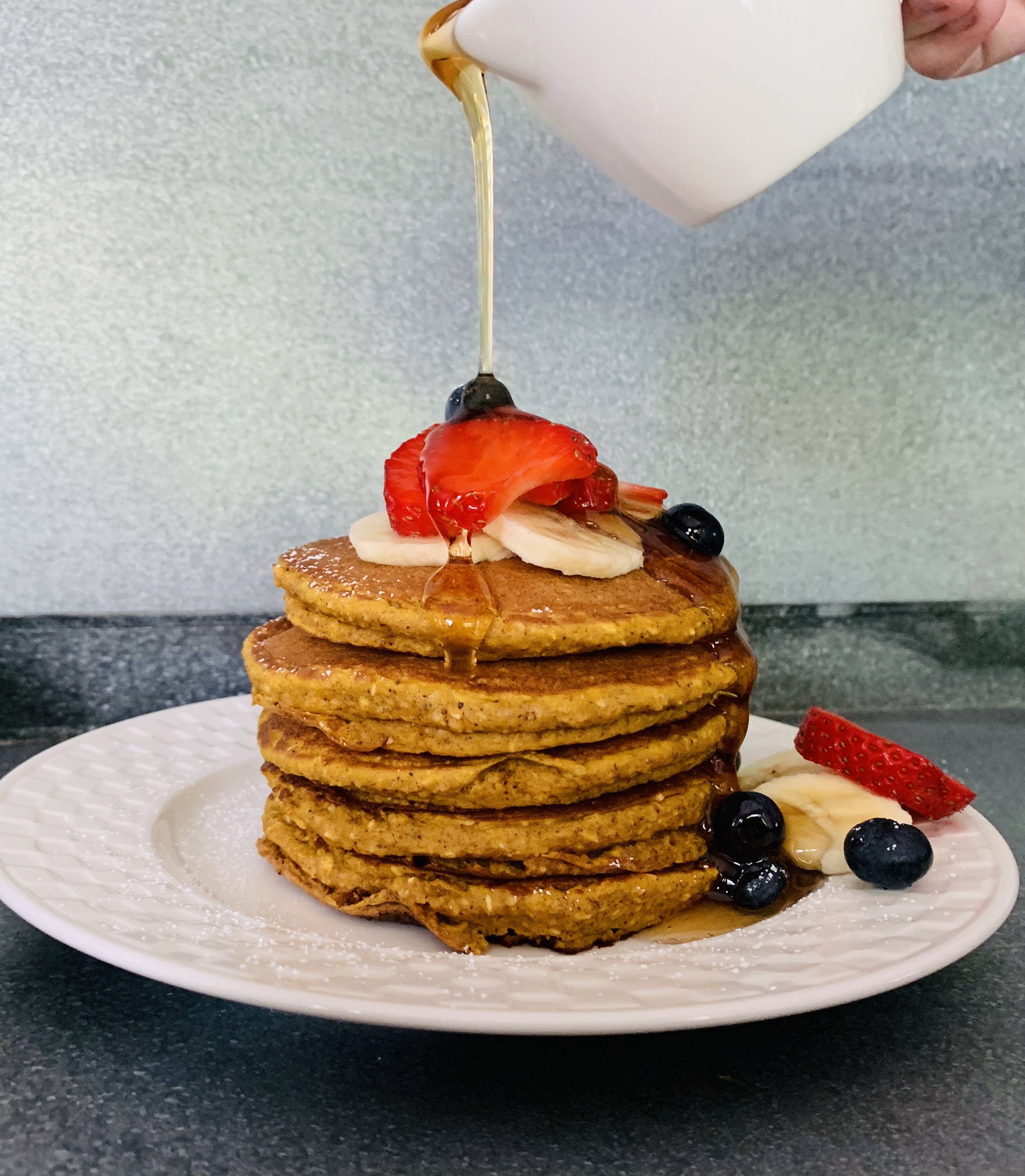 Easy to make, just add all the ingredients in the blender. It's simple enough for a quick healthy breakfast through the week, but decadent enough for a beautiful Sunday brunch.
These rich, savoury pumpkin pancakes have all the fall spices of cinnamon, nutmeg and ground cloves. We all love pancakes in our family, but with the addition of pumpkin and spices these pancakes make Sunday brunch all that more special.
If you make these Healthy Pumpkin Spice Pancakes, please tag me on social media. I will do my best to answer any questions and would love to get your comments.
For more ideas like this follow me at @urbanbakerco on #instagram or #facebook to get updates on my blog and don't forget to sign up for my personal e-mail list below. #pumpkin #pumpkinpancakes #pancakes #fallfood #falleating #glutenfree #dairyfree #glutenfreerecipes #haltonfoodie #haltonfood #torontofood #torontofoodie #oakvillefood #oakvillefoodie #burlingtonfood #burlingtonfoodie #burlingtonlocalbusiness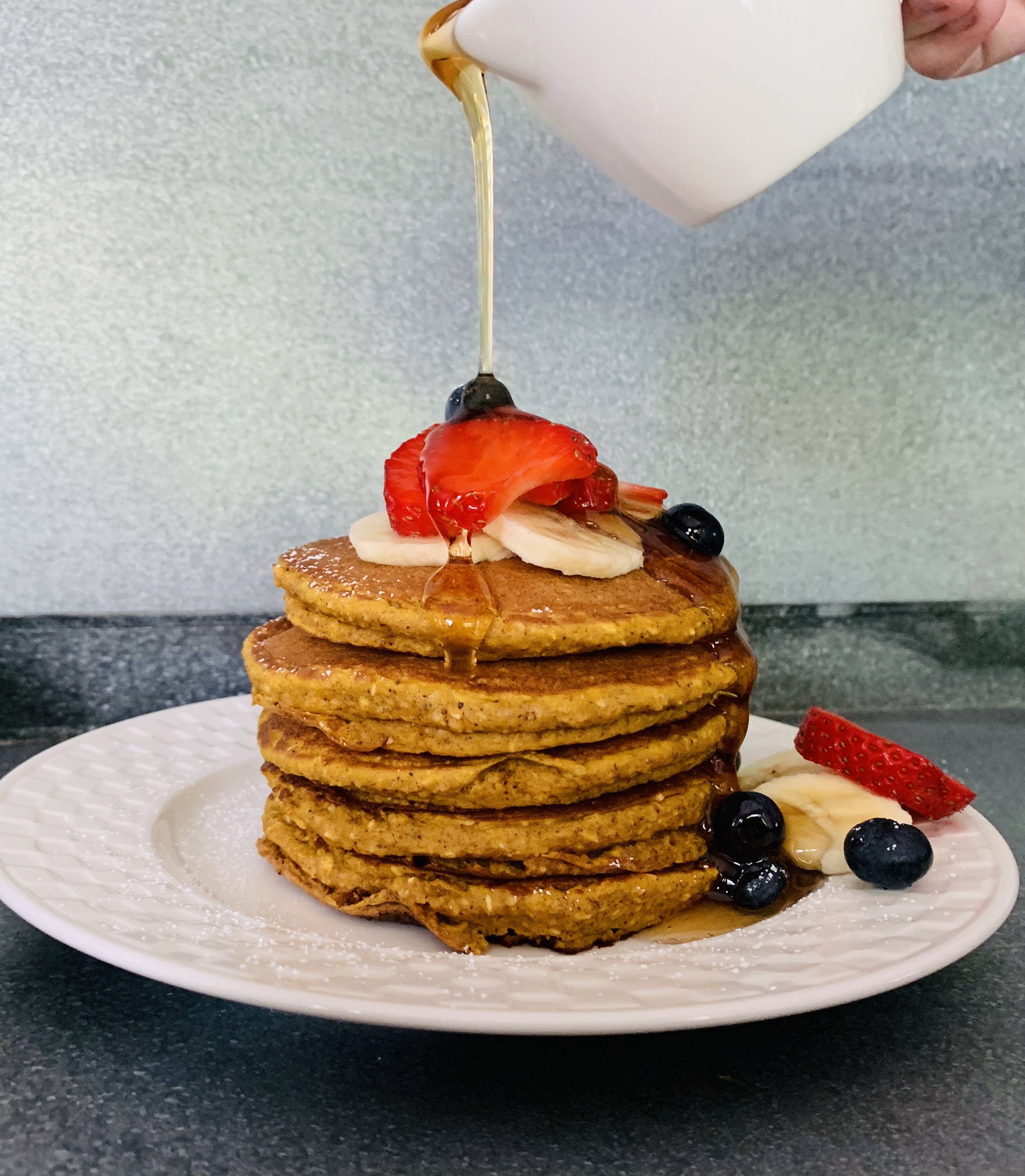 THE RECIPE | Urban Baker Co.
Healthy Pumpkin Spice Pancakes
If you love pumpkin you will love these pancakes! They are gluten & dairy free too!
prep time | 15 minutes
total time | 25 minutes
servings | 2 people
INGREDIENTS
2 eggs
1 banana
2/3 cup pumpkin
1 cup gluten free rolled oats
2 tsp vanilla
1 tsp baking powder
1/2 tsp cinnamon
1/2 tsp nutmeg
1/2 tsp ground cloves
1/4 tsp salt
INSTRUCTIONS
1. Place all ingredients in a blender and blend on high until smooth.
2. Heat a large skillet or griddle over medium heat. If it is a non stick pan do not add any spray or butter. Pour 1/4 to 1/2 cup batter on the hot pan. Cook until bubbles appear on the surface and flip to brown other side. Repeat with remaining batter.
3. Serve pancakes with fresh fruit and warm maple syrup.