Healthy Vegan Pumpkin Chai Banana Bread


Even though it's Monday, we can start the week off right with this Healthy Vegan Pumpkin Banana Chai Bread because it is gluten and dairy free!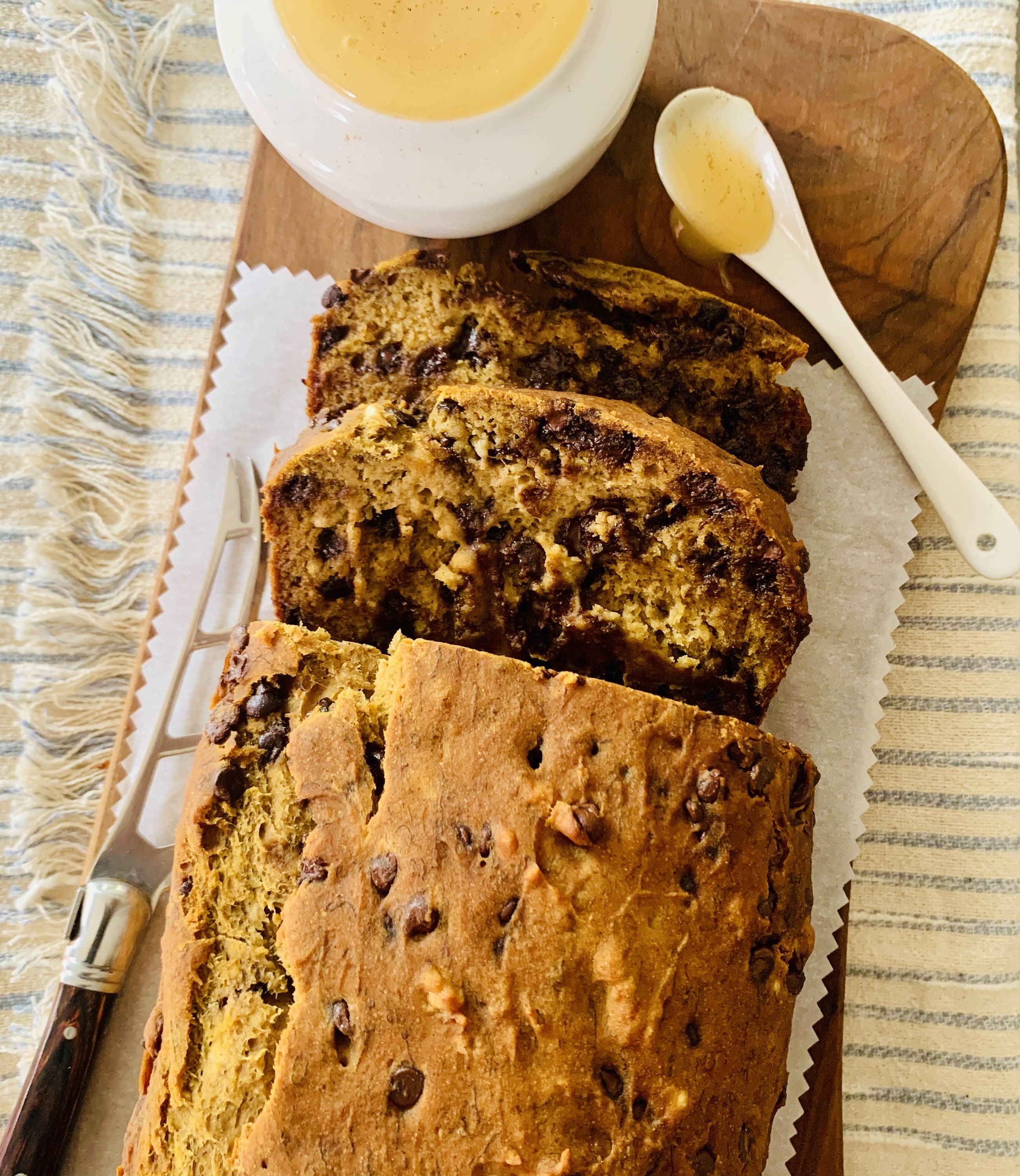 No need to wait until Friday to indulge because this is a guilt free whole food, and a great breakfast or snack.
I love banana bread, but sometimes it's nice to add some variation. With the addition of pumpkin, chai spices and vegan chocolate chips, you will have a very flavourful moist option for your family.
If you make this Healthy Vegan Pumpkin Chai Banana Bread, please tag me on social media. I will do my best to answer any questions and would love to get your comments.
For more ideas like this follow me at @urbanbakerco on #instagram or #facebook to get updates on my blog and don't forget to sign up for my personal e-mail list below. #pumpkin #banana #chai #pumpkinbananachai #pumpkinbananachaibread #fallfood #organic #organicliving #comfortfood #haltonfoodie #oakvillefoodie #burlingtonfoodie #torontofoodie #blogger #haltonblogger #burlingtonblogger #oakvilleblogger #torontoblogger #guiltfree #easyrecipes #healthymomrecipes #vegan #glutenfree #dairyfree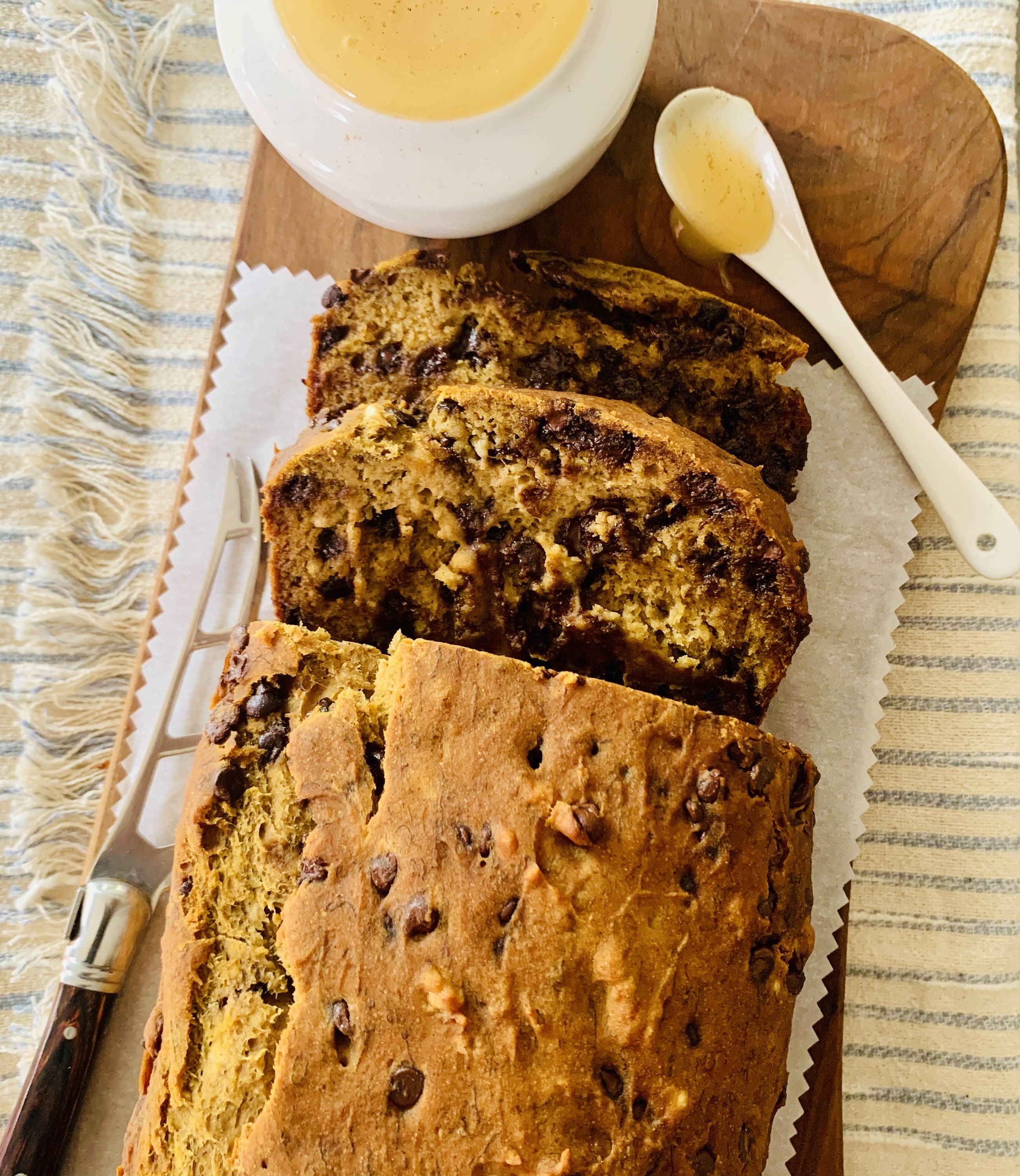 THE RECIPE | Urban Baker Co.
Healthy Vegan Pumpkin Chai Banana Bread
prep time | 15 minutes
total time | 40 minutes
servings | 1 loaf
INGREDIENTS
4 very ripe bananas, peeled and mashed
1/4 cup coconut oil, melted
1/4 cup honey
1/2 cup pumpkin
2 teaspoons vanilla extract
1 1/2 cups gluten free flour
1 1/2 teaspoons baking soda
1 teaspoon cinnamon
1/2 teaspoon ginger
1/4 teaspoon cardamom
1/4 teaspoon all-spice
1/2 teaspoon sea salt
1 cup vegan semi-sweet chocolate chips
INSTRUCTIONS
1. Set oven to 350 degrees. Grease a 9 x 5 inch bread pan with melted coconut oil
2. In a standup electric mixer, mix together the mashed bananas, coconut oil, honey, pumpkin and vanilla until combined
3. In a medium size bowl mix flour, baking soda, spice and salt until just combined.
4. With the mixer running slowly incorporate the dry ingredients into the wet. Fold in the chocolate chips.
5. Place the batter in greased bread pan and place in oven for 50 to 60 minutes until tooth pick inserted into the bread comes out clean. Serve with honey and cinnamon.