Quality Time With Friends During COVID
With this past year in a pandemic, it's easy to start to forget what those special moments with friends were like. I have been thankful for this time during the pandemic to connect with my family and spend more time together given we have lived through three lockdowns now. However, as I contemplate what life may be like after this past year, I will lean on what brought me here.
The time we spend with friends is so precious. Spring is always a special time of year to reconnect. This year in Ontario we aren't able to connect for the Victoria Day long weekend like we normally would. Fortunately, there are some nice things we can do for our friends that don't require a large amount of time or financial commitment. It will be important to stay connected with our networks for stability and to bring a light of happiness.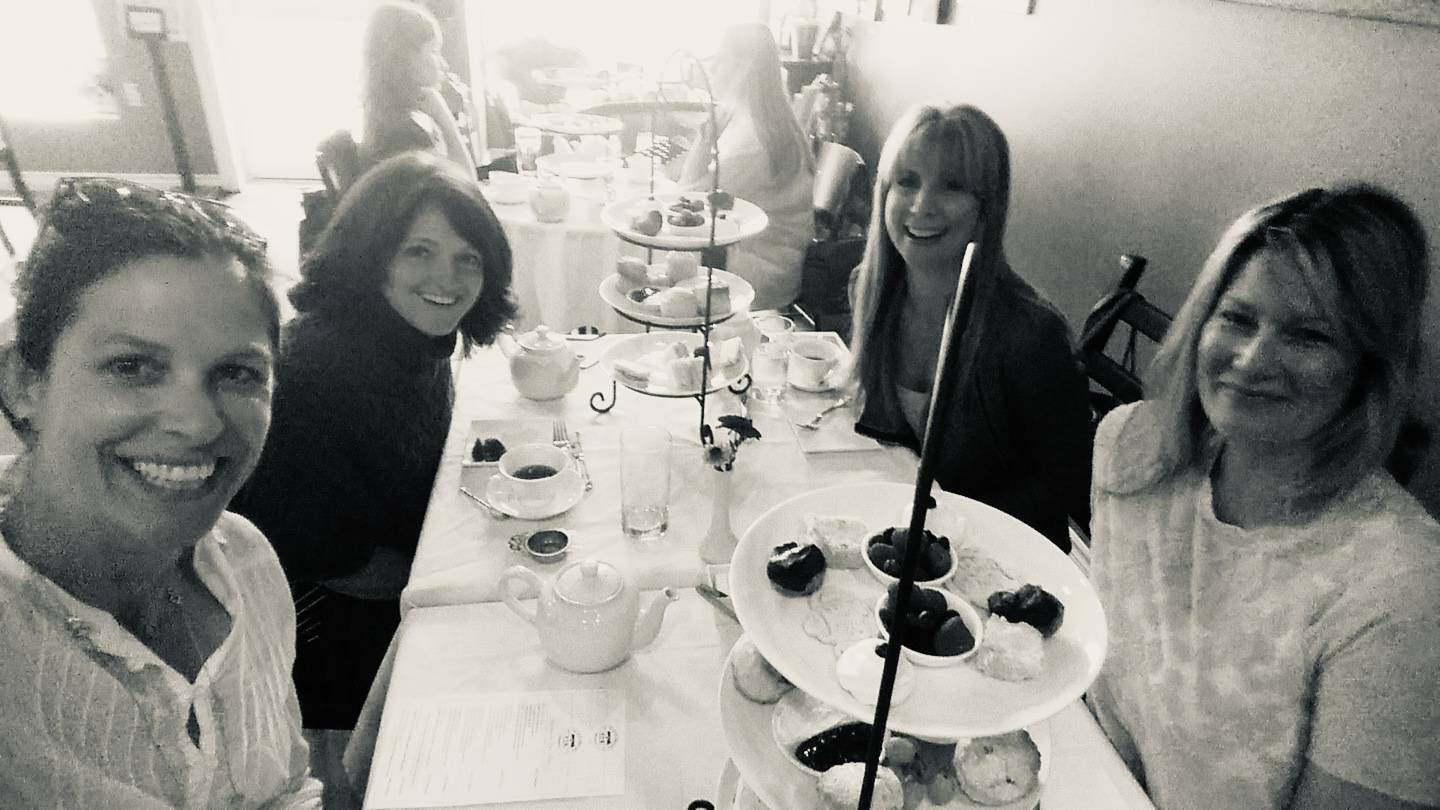 Sitting with my mother to have a "cuppa" was a regular pass time. In my late teens, this was something she cherished, and there was always a sweet cake or biscuit-like a #scone that came along with the warm cup of hot tea.
I have loved caring on this tradition with my friends over the past few years. It's such a wonderful tradition steeped in British history. Afternoon #tea is no longer seen as filling in the long gap between lunch and dinner, but rather as a treat.
With the busy lives we all led pre-COVID, it did not allow for time to enjoy scones with tea in the late afternoon, so for many, this tradition has been saved for special occasions and holidays. This tradition is still very much a British ritual, and many Brits still share in this custom today, just not daily.
Upon this reflection of what life was like #pre-COVID, it prompts me to take an honest look back at the past on the special moments we cherished with our friends and provides a hopeful look forward to the future #post-COVID on what we will choose to carry forward.
For those times in the coming year, until we are back to normal times when I'll need to regain focus, I know this #blog will serve as a source of renewed intention. My hope for all of you throughout this transition post-COVID is that you all give yourselves permission to pause, reflect, and consider how you want to shape your lives going forward.
In the meantime, why not show a friend just how much you care this coming week as we launch into the first long weekend of summer. A little goes a long way and you will probably gain so much joy from the giving along the way. Who wouldn't love to be surprised with a present for no reason at all? It doesn't take a lot to make someone's day. Why not order an Urban Baker Co. Spring Scone box or a Favourite Flavour Box and have them delivered fresh to their door. Set up a zoom call and spend some quality time together.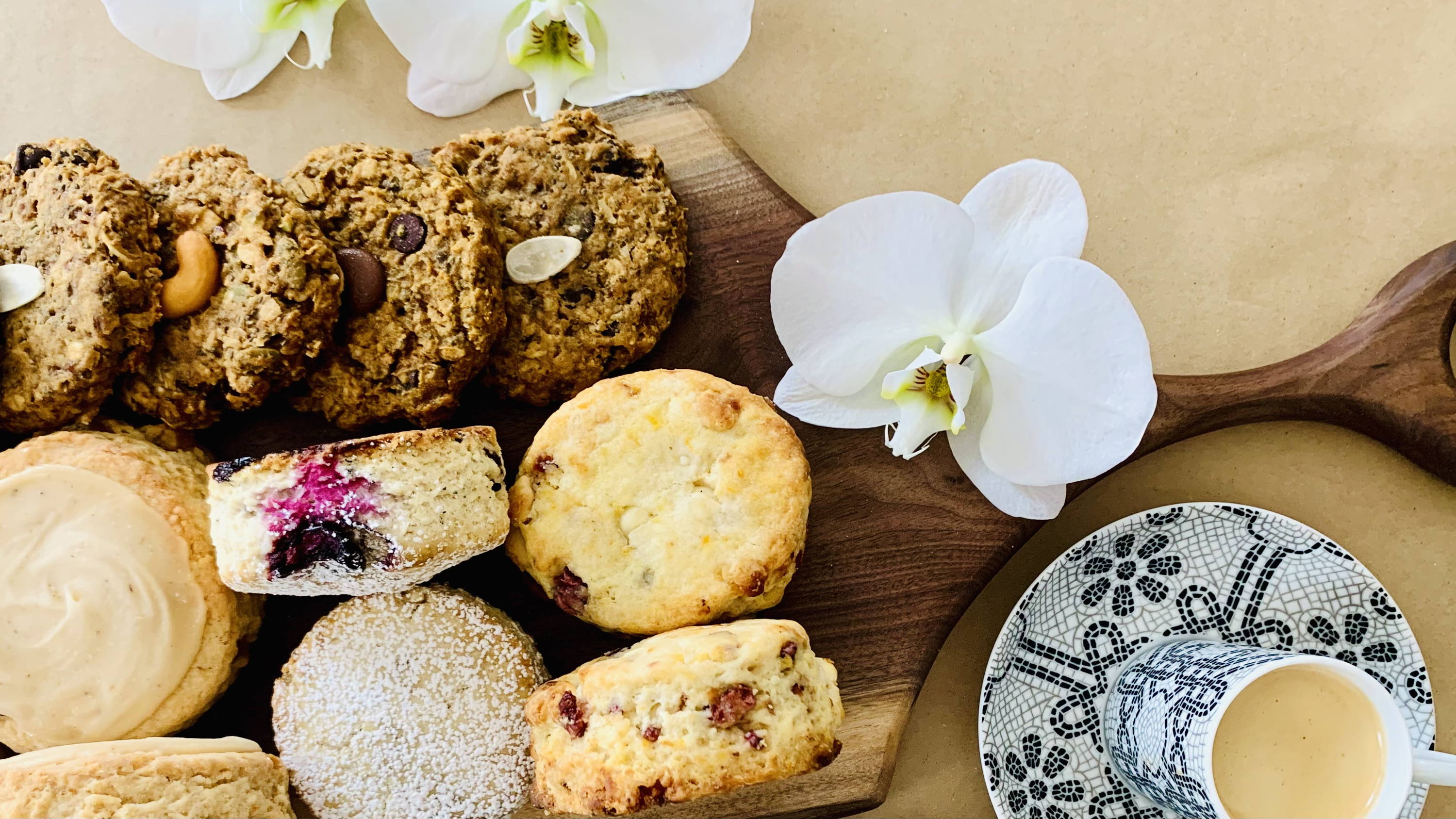 We may still be in this pandemic and given it has been a time in history like no other, it doesn't mean we can't get creative and still spend time with the ones we love.

If it's your first time ordering, don't forget to use the discount code: FREEDELIVERY at checkout and we will drop your order right to your door!
May you all have a wonderful long weekend!
CHRISTINA
#female entrepreneur, #woman owned, #shoplocal #shoponline, #shopsmallbusiness, #looklocalmagazine #local #looklocalmarketplace #looklocalburoak #supportsmallbusiness #ontario #madeinontario, #Oakville, #Burlington, #onlineshoppingontario #ontariohandmade #shoplocalontario, #FNCEats, #westofthecity, #westofthecitymagazine, #looklocalmagazine, #canadianliving, #canadianlivingmagazine, #foodnetwork, #foodnetworkmagazine, #foodnetworkcanada, #foodnetworkca, #scones, #afternoontea, #hightea, #victoriadaylongweekend, #24weekend