The perfect lunch for me in the fall is a warm bowl of soup.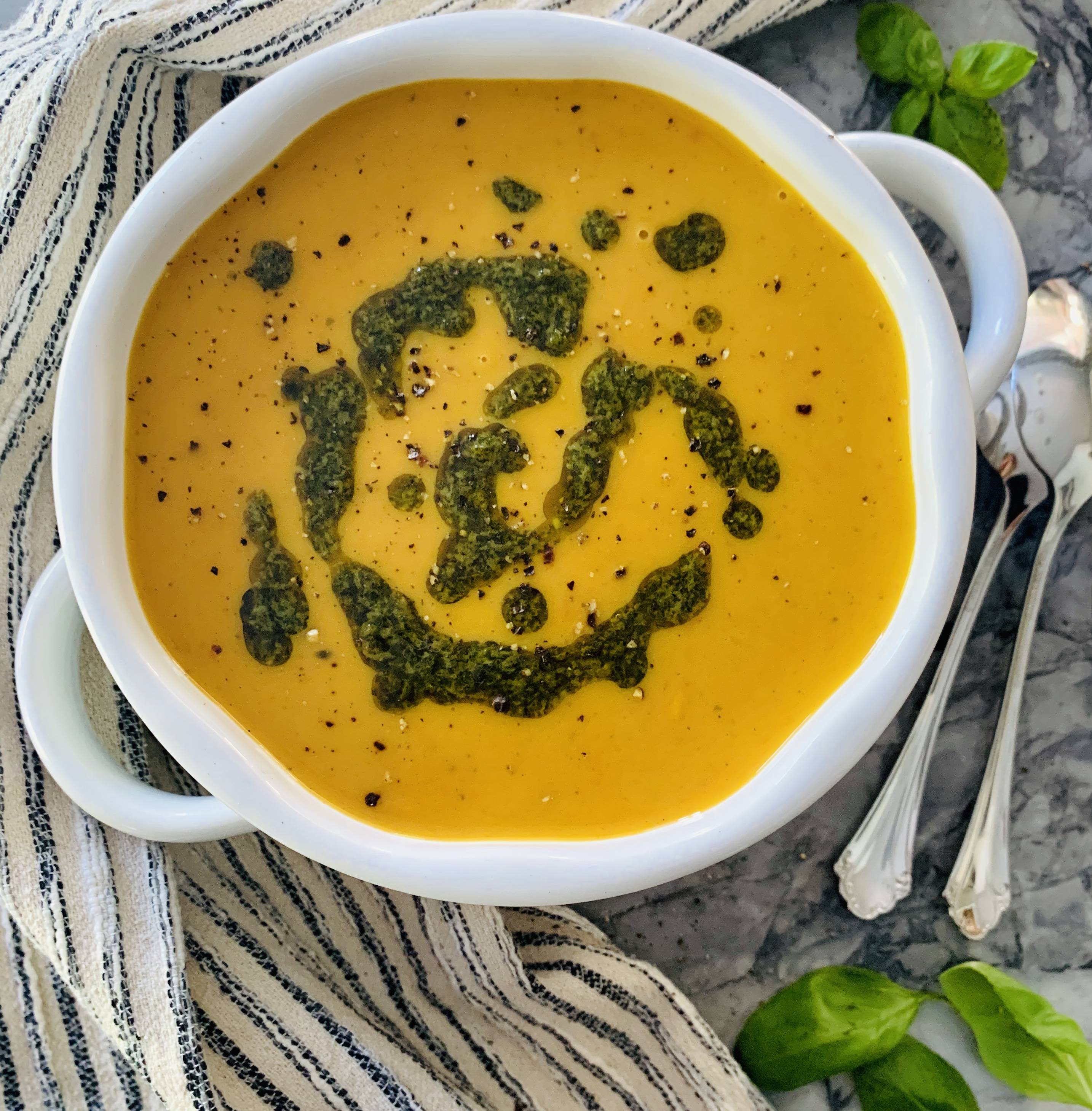 Sweet potatoes, carrot and apple are pureed with creamy coconut milk, honey and curry.
This Curry Sweet Potato Carrot Apple Soup with Basil Pesto is a savoury creamy comforting soup with a hint of sweetness. Of course we can't forget the swirl of Basil Pesto on top! This adds another layer of nutty creaminess that takes this soup to a whole other level! It's warm comforting healthy food that's dairy and gluten free too! Try this recipe, it's easy to assemble and ready within 30 to 40 minutes.
If you make this Curry Sweet Potato Carrot Apple soup, please tag me on social media. I will do my best to answer any questions and would love to get your comments.
For more ideas like this follow me at @urbanbakerco on #instagram or #facebook to get updates on my blog and don't forget to sign up for my personal e-mail list below. #sweetpotatocarrotapplesoup #soup #soupseason #fallfoods #healthylifestyle #healthyfood #glutenfree #dairyfree #foodblog #haltonfoodblogger #burlingtonfoodblogger #oakvillefoodblogger #torontofoodblogger #food52 #foodnetwork #hgtvfood #myhgtv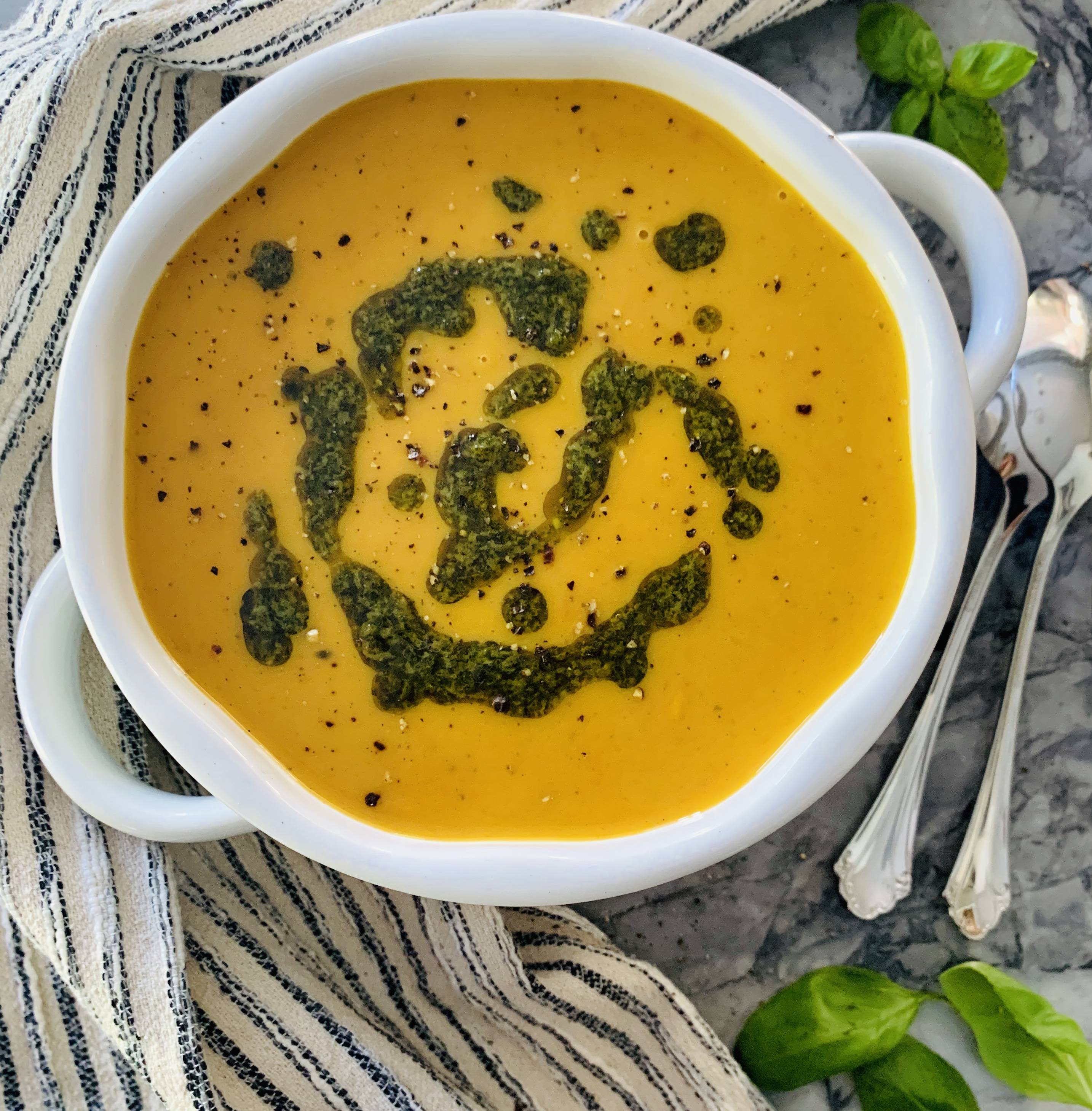 THE RECIPE | Urban Baker Co.
Curry Sweet Potato Carrot Apple Soup with Basil Pesto
A savoury creamy comforting soup with a hint of sweetness.
prep time | 15 minutes
total time | 45 minutes
servings | 8 people
INGREDIENTS
2 Tbsp's olive oil
2 shallots, thinly sliced
3 Tbsp's butter
4 cups chicken broth
2 Tbsp's fresh thyme
1 Tbsp curry powder
salt and pepper to taste
4 sweet potatoes, peeled and cut in 1 inch cubes
2 carrots, peeled and chopped
1 apple, peeled, seeded and chopped
1 - 15 ounce can premium coconut milk
2 Tbsp's honey
Basil Pesto (see link for Urban Baker Co. recipe)
INSTRUCTIONS
1. In a large pot heat the olive oil over medium heat. Add the shallots, stirring frequently until soft about 5 minutes. Add the butter, thyme and curry powder and cook a minute more.
2. Pour in the chicken broth, carrots, sweet potatoes and salt and pepper. Bring to a boil. Cover and simmer over low heat until vegetables are tender for about 20 minutes. Stir in the coconut milk, apples and honey.
3. With an immersible blender, puree the soup until smooth. Serve with a swirl of Basil Pesto on top.