With new seasons come change which as we all know, especially from this past year, is ever constant. The kitchen is a place of comfort for me that brings my family together around the table for great conversation and good food. It's a place I get to be creative every day.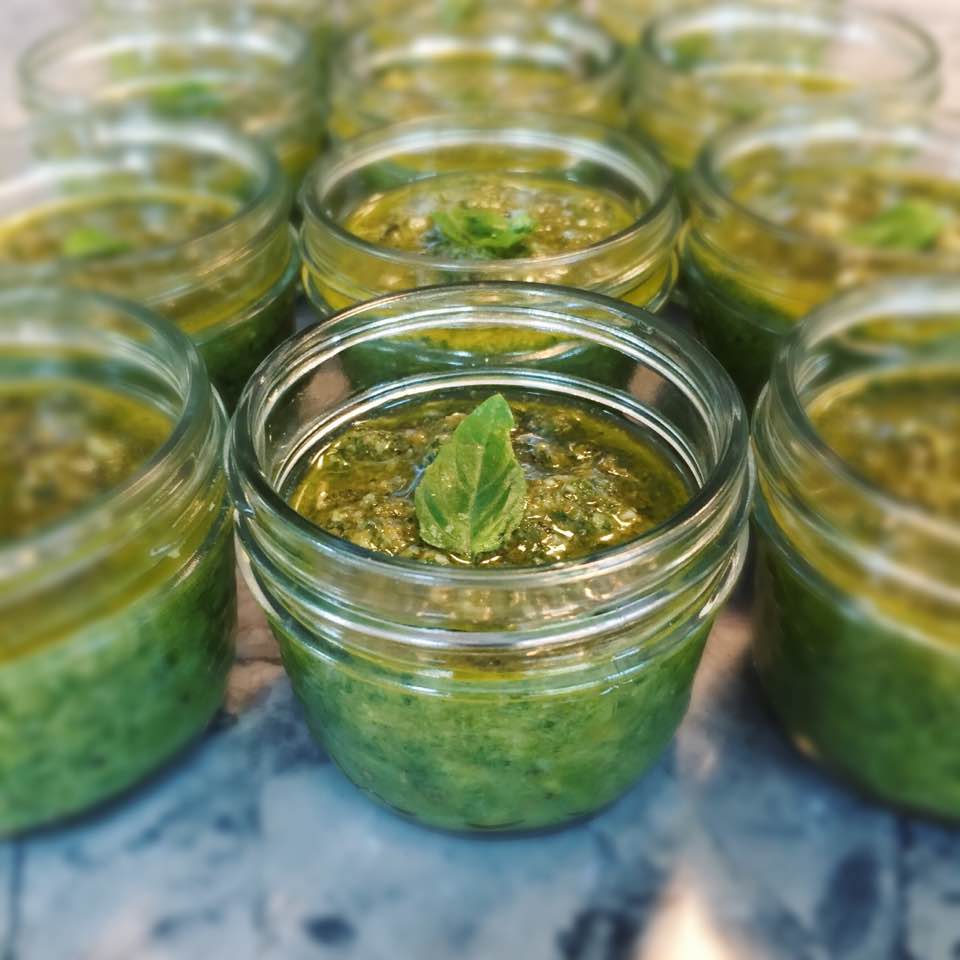 I love new seasons and I love the change that comes along with them. Seasons of tradition can be the backbone of a history of family time together.
Basil is a staple herb in my kitchen and I use it in so many ways. This Basil Pesto is delicious and so easy if you make ahead in batches and freeze it. Each fall season its become a tradition for me to make several bottles of this pesto. With the combination of pine nuts, parmesan cheese, garlic, salt and olive oil it creates this creamy texture which works so well on pasta, pizza, with vegetables like butternut squash served as a beautiful side dish. Tomorrow I will be posting a Cod Pesto Pasta using this pesto.

If you make this Basil Pesto, please tag me on social media. I will do my best to answer any questions and would love to get your comments.
For more ideas like this follow me at @urbanbakerco on #instagram or #facebook to get updates on my blog and don't forget to sign up for my personal e-mail list below. #pesto #basilpesto #basil #autumnfood #fallfood #herbs #torontofoodie #oakvillefoodie #burlingtonfoodie #haltonfoodie #blogger #burlingtonblogger #oakvilleblogger #haltonblogger #torontoblogger #entrepreneur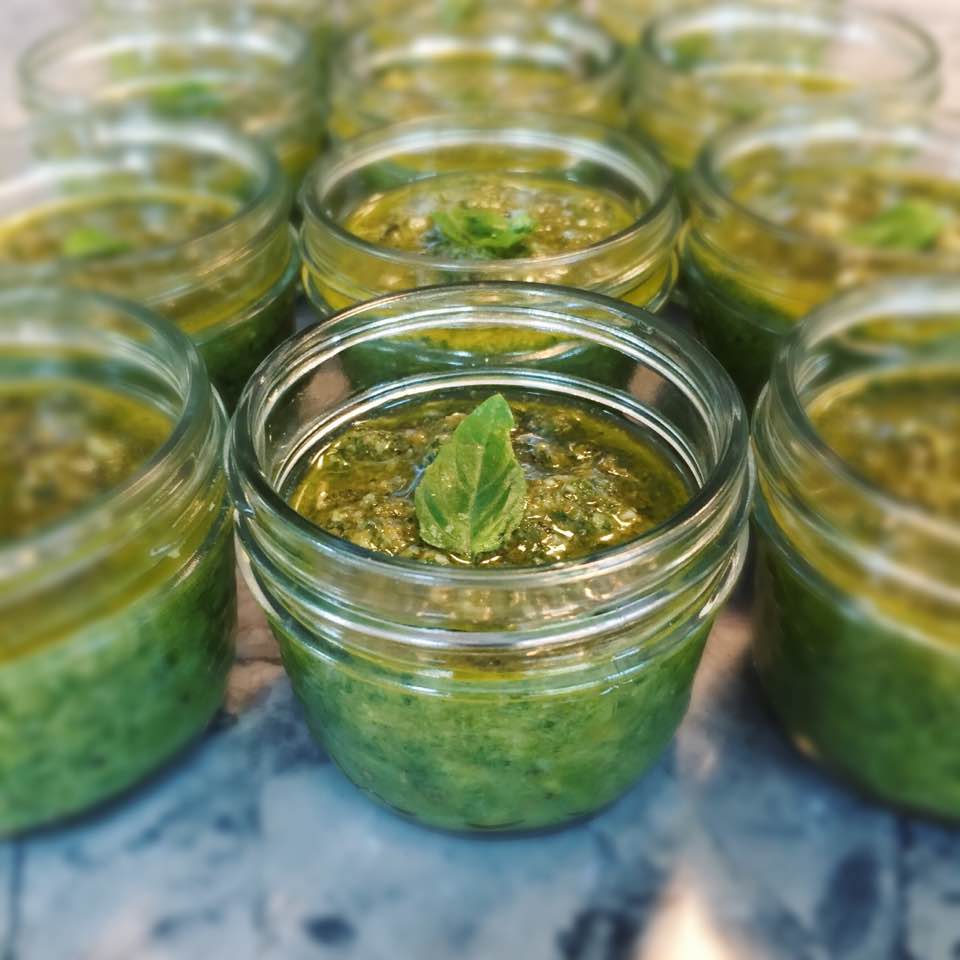 THE RECIPE | Urban Baker Co.
Basil Pesto
This Basil Pesto is delicious and so easy if you make ahead in batches and freeze it.
prep time | 10 minutes
total time | 20 minutes
servings | 1 cup
INGREDIENTS
2 cups basil leaves
1/4 cup pine nuts toasted (see below)
1 garlic clove
1/2 tsp sea salt
1/4 tsp pepper
2/3 cup olive oil
1/2 cup parmesan cheese grated
INSTRUCTIONS
1. In a food processor, add the basil, pine nuts, garlic, salt & pepper. Pulse the food processor until the mixture is finely chopped.
2. Add the olive oil and pulse the pesto until it is smooth.
3. Place the pesto in a medium bowl and add the parmesan cheese.
4. Place in small bottles about a 1/2 cup per bottle and place in freezer. Each bottle will be enough for a serving for four people for pesto pasta for example. Alternatively, place in fridge and use within 2 to 3 days.
Note: To toast the pine nuts, place them on a parchment lined baking sheet in a 400 degree oven for 10 minutes. Watch closely not to burn and mix a few times throughout the baking process.