Basil Pesto Pasta with Cod


Basil Pesto Pasta with Cod, a simple Friday night meal, but decadent enough to add a beautiful glass of wine and start the weekend off right.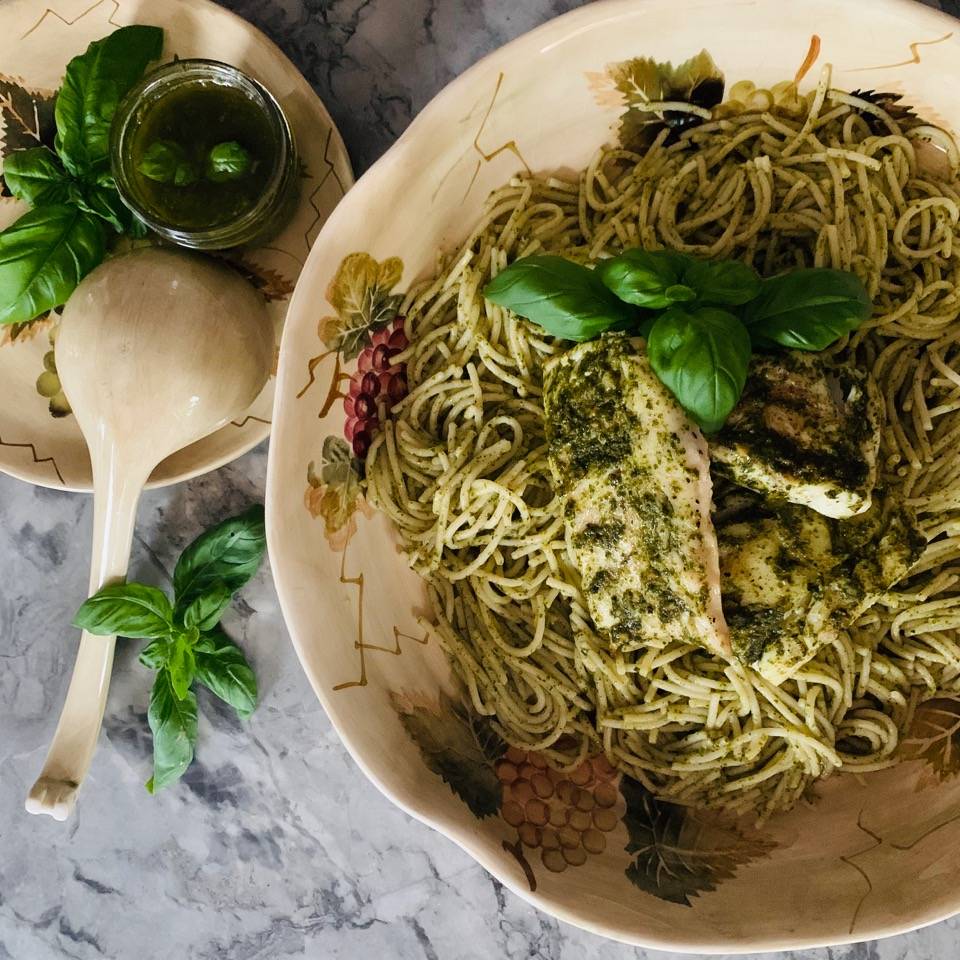 You can definitely call this pasta healthy with this homemade Basil Pesto and the addition of a beautiful fillet of cod.
Make it gluten free if you wish with your favourite gluten free pasta and this could definitely be considered healthy! There is plenty of basil right now so what better way to enjoy it for a fall evening dinner.
If you make this Basil Pesto Pasta with Cod, please tag me on social media. I will do my best to answer any questions and would love to get your comments.
For more ideas like this follow me at @urbanbakerco on #instagram or #facebook to get updates on my blog and don't forget to sign up for my personal e-mail list below. #basil #pesto #basilpesto #basilpestopasta #pasta #cod #healthylifestyle #glutenfree #blogger #blog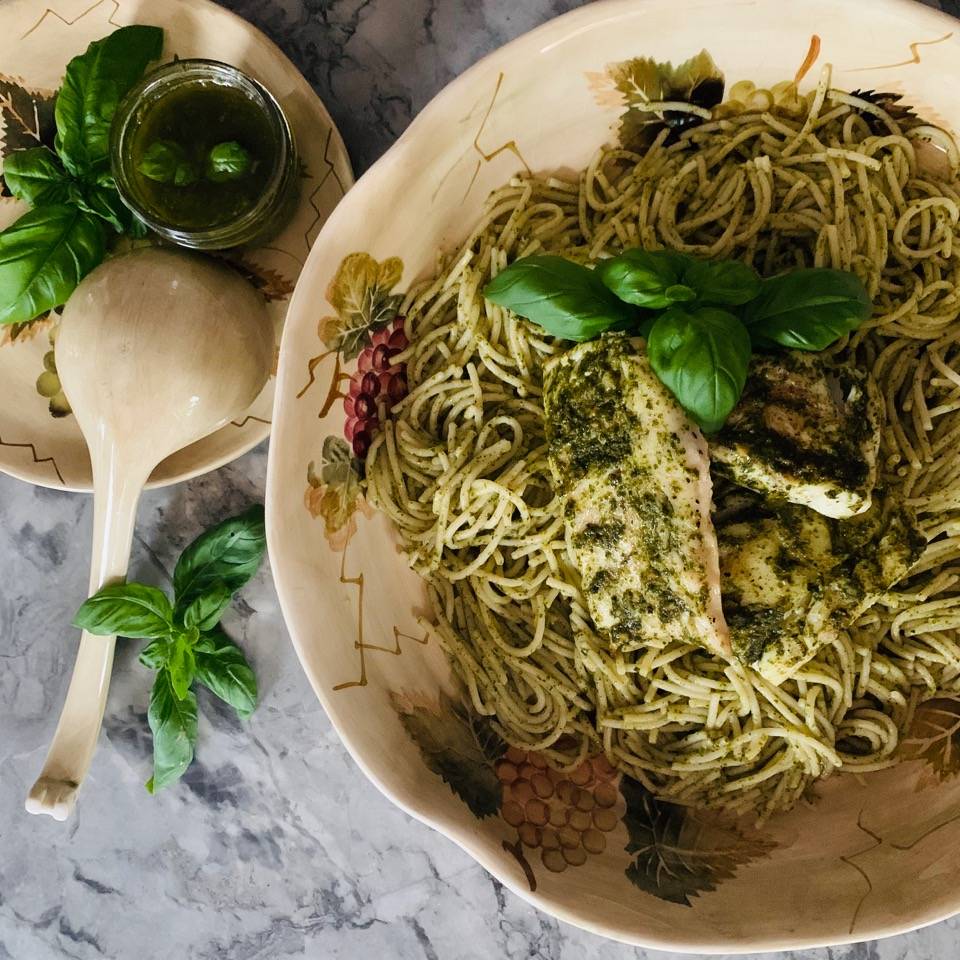 THE RECIPE | Urban Baker Co.
Basil Pesto Pasta with Cod
Creamy Basil Pesto with Pasta & Cod, simply decadent!
prep time | 15 minutes
total time | 25 minutes
servings | 4 people
INGREDIENTS
1 pound spaghetti or gluten free spaghetti
2 fillets of cod
salt & pepper to taste
basil pesto (see link for Urban Baker Co. recipe)
INSTRUCTIONS
1. Heat grill to medium temperature
2. Season cod fillets with salt and pepper and place on heated grill for 3 to 4 minutes and turn gently. Cook for an additional 3 to 4 minutes until fish is cooked through.
3. Bring a pot of salted water to boil. Add pasta and cook until al dente, approximately 8 minutes. Reserve 1 cup of cooking liquid from pot.
4. Drain pasta and place back into pot. Add the basil pesto with the reserved cooking liquid. Stir until combined. Place on serving platter with Cod.