It's Friday and it may be fall but I still love to enjoy grilled food through the cooler months.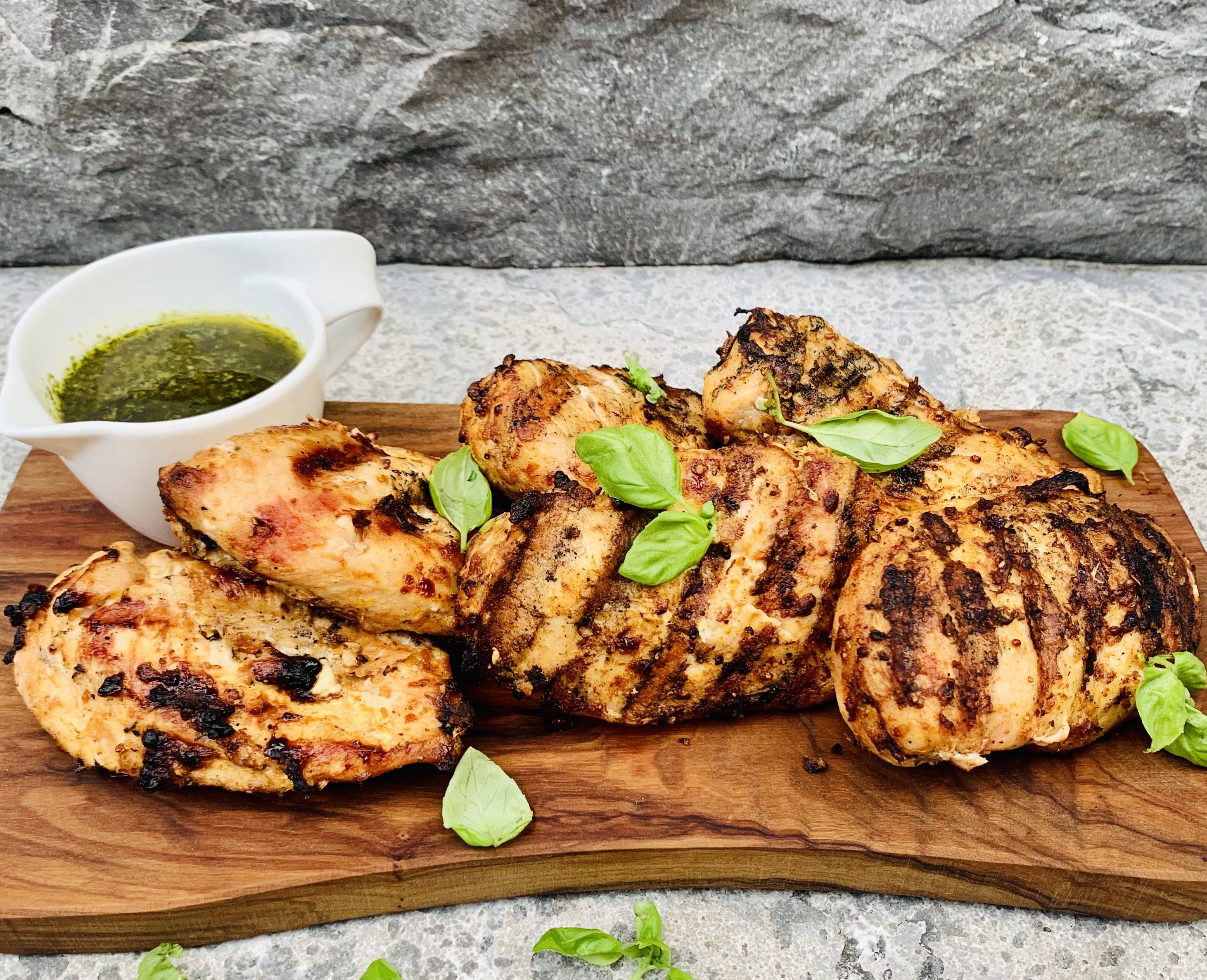 This BBQ Chicken with pesto is a great fall meal for a weekend. The best part is that it is so simple!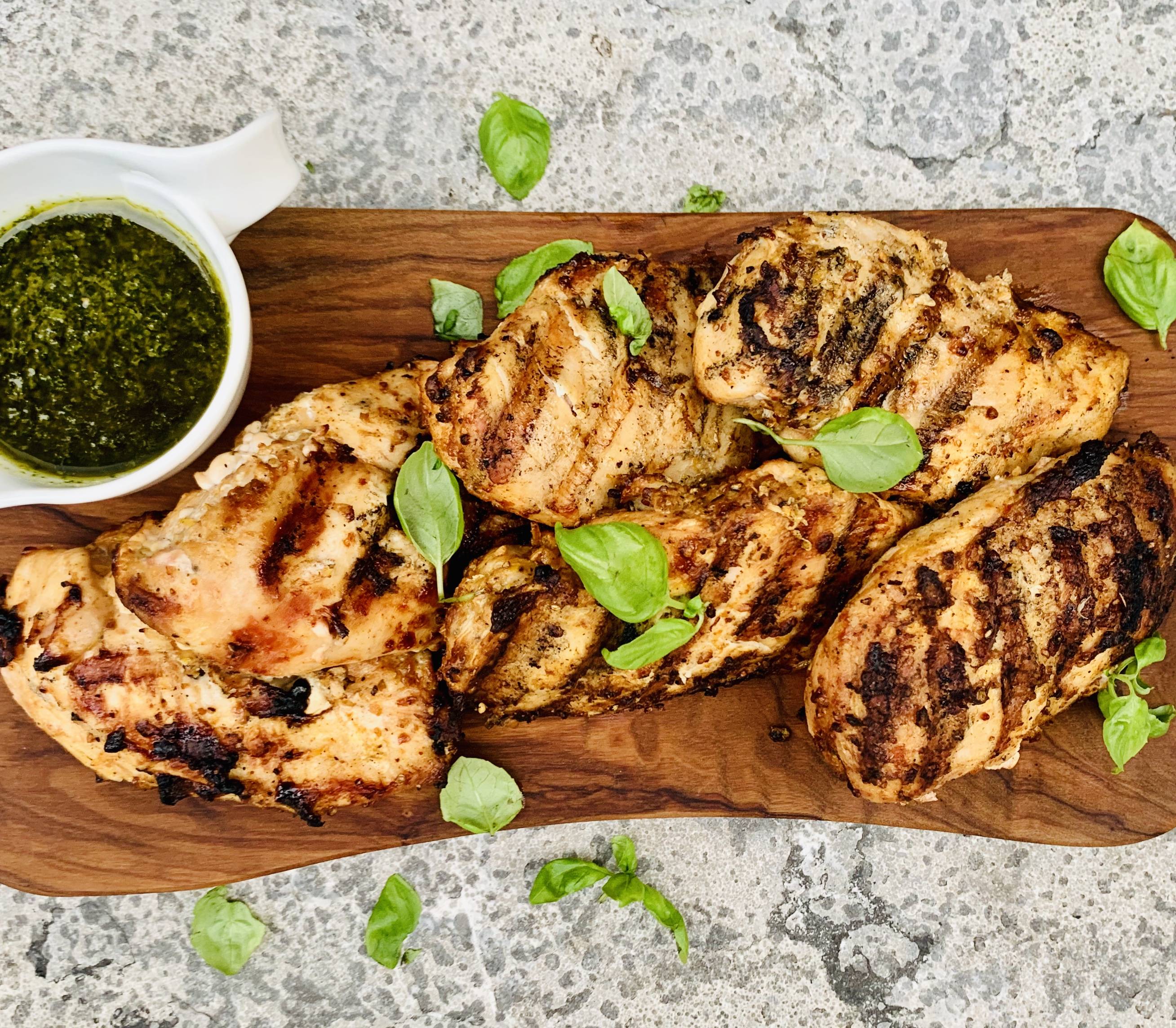 Marinate the chicken breasts for at least 30 minutes with some oil, Montreal Chicken Spice, fresh lemon zest and thyme. Place them on the bbq and serve with the Basil Pesto that I posted a few weeks ago. This chicken is full of flavour and very juicy from the marinade. The creaminess of the basil pesto takes this meal to a whole other level!
If you make this BBQ Basil Pesto Chicken, please tag me on social media. I will do my best to answer any questions and would love to get your comments.
For more ideas like this follow me at @urbanbakerco on #instagram or #facebook to get updates on my blog and don't forget to sign up for my personal e-mail list below. #BBQ #BBQchicken #chickenbasilpesto #basilpesto #weekendfood #fallfood #healthyfood #healthylifestyle #haltonfoodie #oakvillefoodie #burlingtonfoodie #torontofoodie #blogger #haltonblogger #burlingtonblogger #oakvilleblogger #torontoblogger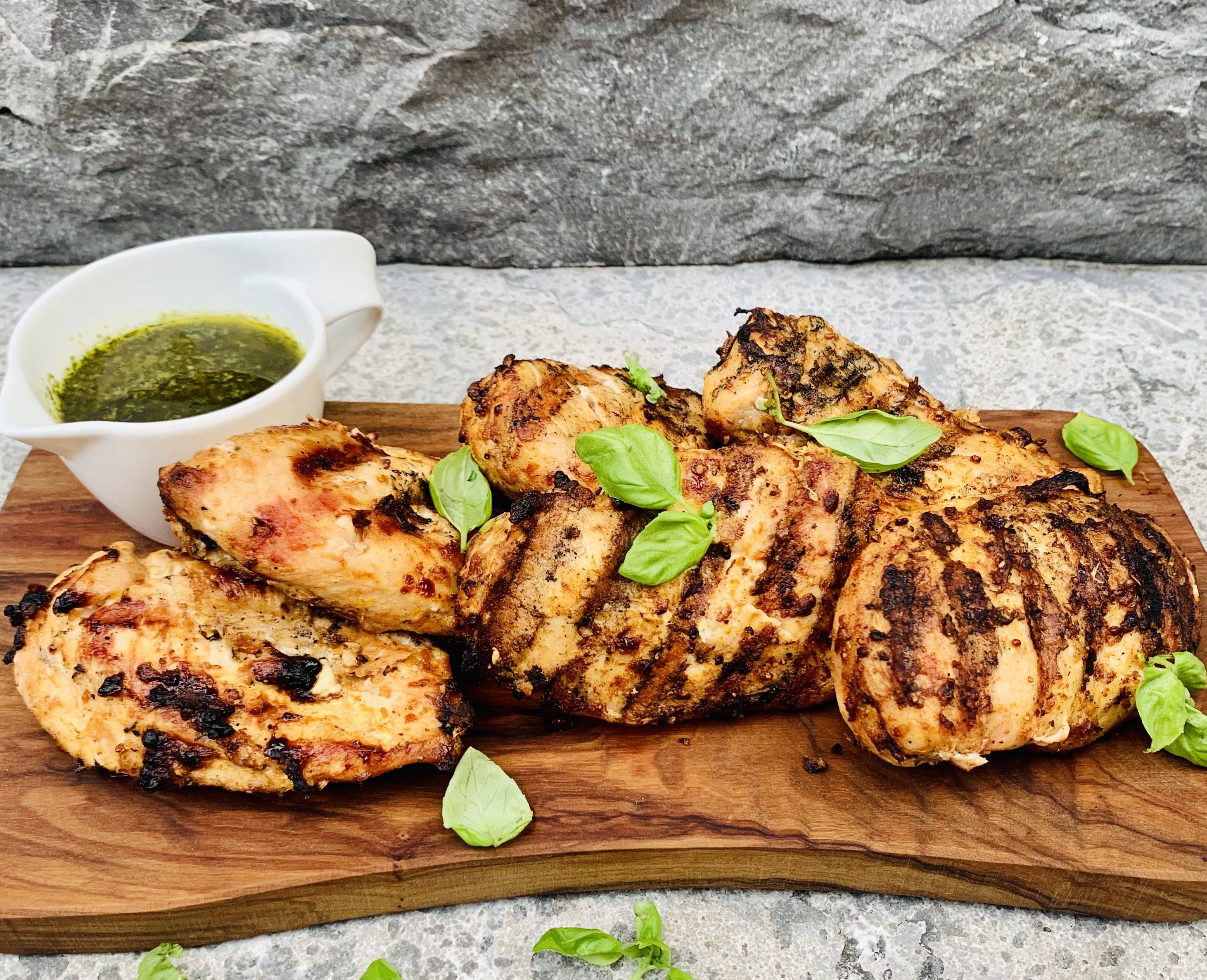 THE RECIPE | Urban Baker Co.
BBQ Basil Pesto Chicken
A simple bbq recipe full of flavour!
prep time | 10 minutes
total time | 60 minutes
servings | 4 people
INGREDIENTS
4 to 6 chicken breasts
1/4 cup grape seed oil
2 Tbsp's Montreal Chicken Seasoning
1 Tbsp fresh thyme
zest of 1 lemon
Basil Pesto (see link for Urban Baker Co. recipe)
INSTRUCTIONS
1. Heat grill to medium heat about 400 degrees.
2. Place chicken breasts in plastic bag and add grape seed oil, chicken seasoning, thyme and lemon zest. Place chicken with marinade in the fridge for at least 30 minutes.
3. Place marinated chicken breasts on grill for about 8 minutes, flip and cook for an additional 10 to 12 minutes until cooked through.
4. Place BBQ chicken on a serving platter and serve with Basil Pesto.