summer is the perfect time to fire up the grill for chicken. However Sometimes we all just want a little variation especially in the warmer months. There's nothing better then BBQ chicken and Mash, however I have a healthier option for you!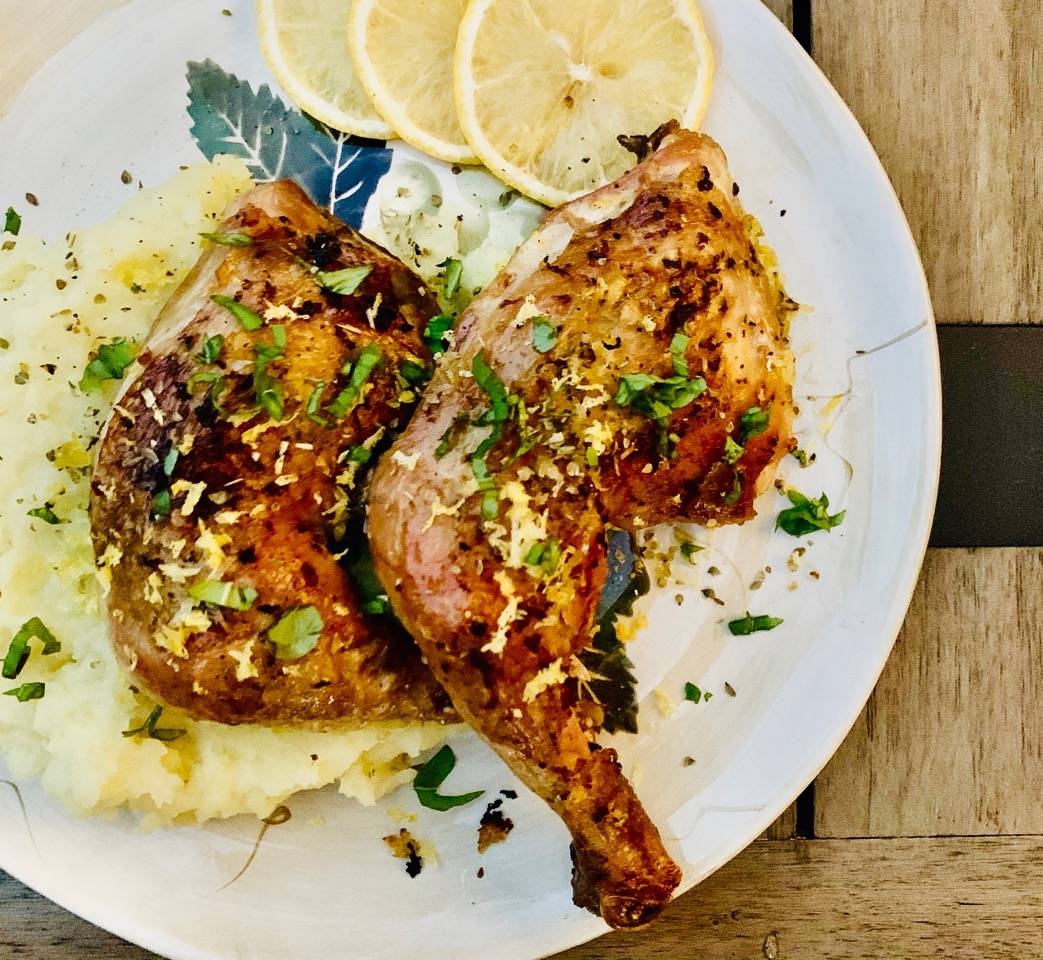 Nothing beats the combination of BBQ chicken and mash, add the lemon sauce and wow it's delicious!
This BBQ Lemon Chicken With Mashed Cauliflower is extremely comforting. With the lemon sauce it makes this dish very flavourful too. The chicken is easy to prepare, place on the BBQ and grill, baste with the lemon sauce and it's ready in 30 to 40 minutes. Serve with Urban Baker Co. Savoury Buttery Cheese Biscuits.
If you make this BBQ Lemon Chicken and Garlic Mashed Cauliflower, please tag me on social media. I will do my best to answer any questions and would love to get your comments. #roastchicken #lemonroastedchicken #roastchickenandmash #mashedcauliflower #cauliflower #organic #organicliving #comfortfood #haltonfoodie #oakvillefoodie #burlingtonfoodie #torontofoodie #blogger #haltonblogger #burlingtonblogger #oakvilleblogger #torontoblogger #weeknightdinner #easyrecipes #healthymomrecipes
For more ideas like this follow me at @urbanbakerco on #instagram or #facebook to get updates on my blog and don't forget to sign up for my personal e-mail list below.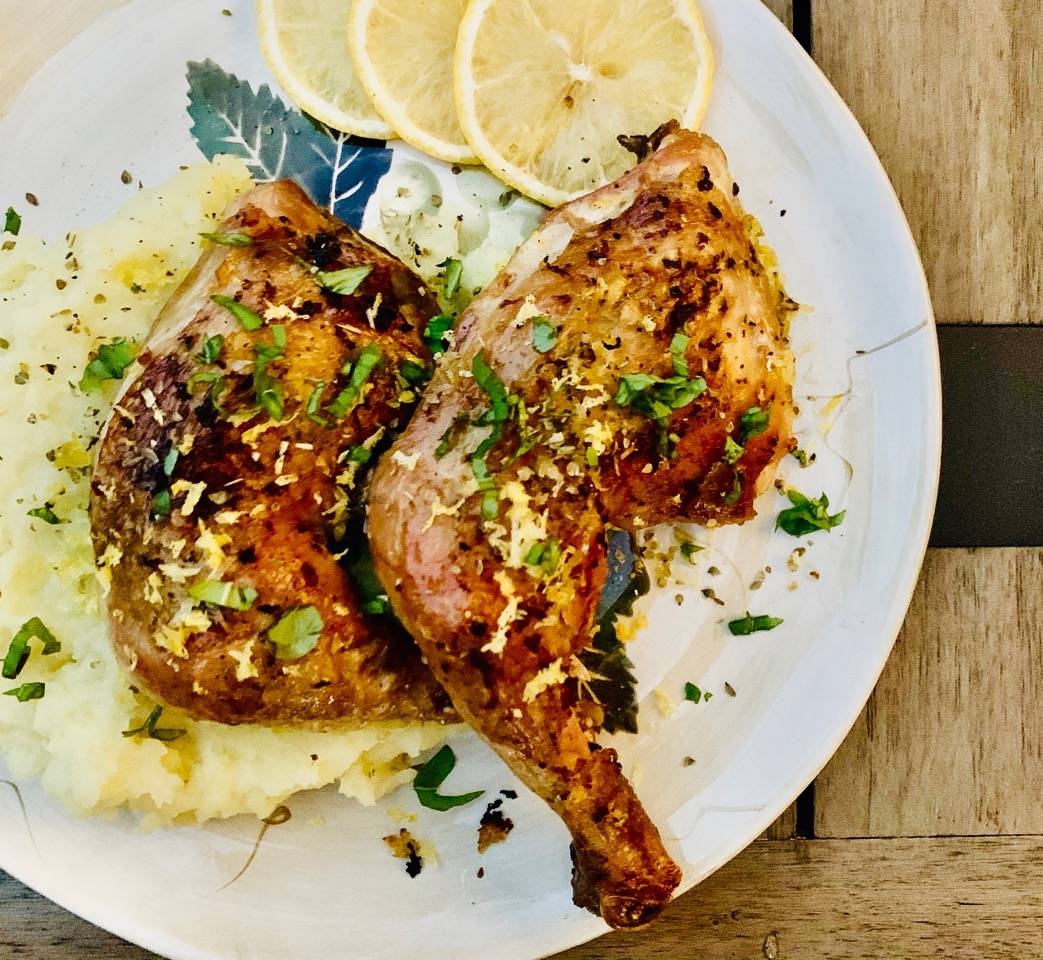 THE RECIPE | Urban Baker Co.
BBQ Lemon Chicken with Mashed Cauliflower
Healthy comfort food!
prep time | 25 minutes
total time | 60 minutes
servings | 4 people
INGREDIENTS
BBQ Lemon Chicken:
4 to 6 chicken breasts (purchase the chicken breasts with the bone in, for this recipe the chicken will be more moist)
3 lemons, zest and juice
3/4 tsp sea salt
1/2 tsp pepper
1/3 cup fresh basil, chopped
2/3 cup olive oil
Cauliflower Mash:
1 head of cauliflower
1/4 cup warm milk
2 Tbsp unsalted butter
2 cloves roasted garlic
2 tsp sea salt
Roast Garlic:
Peel outer layers of 1 head of garlic and cut bottom off to expose ends. Drizzle with olive oil and wrap in tin foil. Place on 400 degree grill for 30 minutes.
INSTRUCTIONS
1. Set grill to 425 degrees.
2. Place chicken on heated grill, season with salt and pepper and cook for 30 minutes or until juices run clear.
3. Mix the lemons, sea salt, pepper, basil and olive oil in medium size bowl. Place cooked chicken in bowl and coat with the lemon sauce.
4. Steam cauliflower in steamer or large pot with one inch of water on bottom. Cook over medium high heat for 4 to 8 minutes. Strain liquid and mash with potato masher until smooth.
5. Heat milk in microwave for 1 minute. Pour heated milk, butter, salt and roasted garlic in pot and whisk until smooth. Add more salt if needed.
6. Place chicken back on BBQ for 3 to 5 minutes, turn and grill 2 to 3 minutes longer. Be careful not to burn.
7. Place chicken on top of mashed cauliflower and pour excess lemon sauce over top. Sprinkle with basil and serve with Urban Baker Co. Savoury Buttery Cheese Biscuits..