Beef Ragu


If you are looking for an inexpensive but beautiful weekend meal to enjoy with a nice glass of red wine, this Beef Ragu is a must try!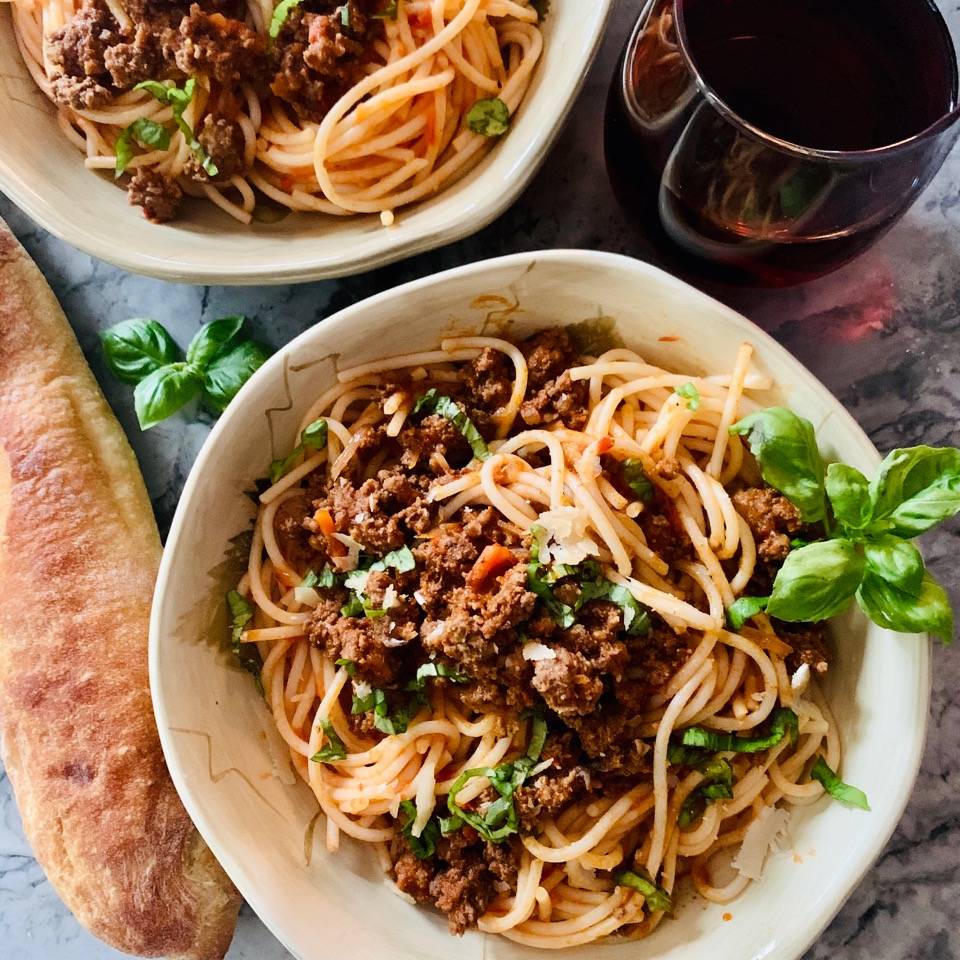 It is absolutely delicious, easy to prepare in less then 30 minutes and a wonderful way to impress the one you love!
This grass fed organic ground beef is browned with carrot, onion and garlic, then simmered with tomato paste, red wine, San Marzano Tomato Sauce and basil. You can use a store bought tomato sauce but I recommend trying my recipe for the San Marzano Tomato Sauce. You can make it ahead and freeze it for many different uses just like this one.
If you make this Beef Ragu, please tag me on social media. I will do my best to answer any questions and would love to get your comments.
For more ideas like this follow me at @urbanbakerco on #instagram or #facebook to get updates on my blog and don't forget to sign up for my personal e-mail list below. #beefragu #grassfedbeef #organic #organicliving #saturdaynightdinner #saturdaynight #haltonfoodie #oakvillefoodie #burlingtonfoodie #torontofoodie #blogger #haltonblogger #burlingtonblogger #oakvilleblogger #torontoblogger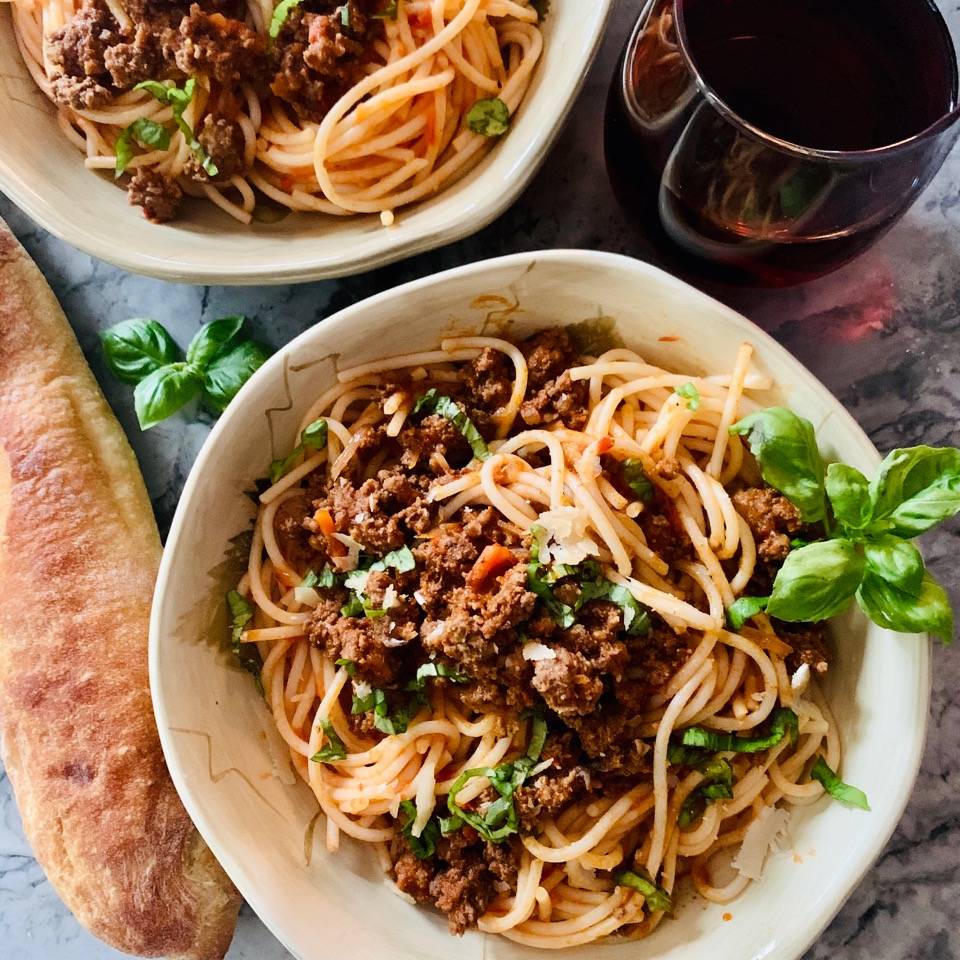 THE RECIPE | Urban Baker Co.
Beef Ragu
Easy to prepare in less then 30 minutes
prep time | 20 minutes
total time | 30 minutes
servings | 4 people
INGREDIENTS
3 Tbsp's grape seed oil
1 pound organic grass fed ground beef
1 carrot, peeled and finely chopped
1 medium sweet onion, finely chopped
2 garlic cloves, minced
1 tsp sea salt
1/2 tsp black cracked pepper
2 Tbsp's tomato paste
3/4 cup red wine
3 1/2 cups San Marzano Tomato Sauce (see link for Urban Baker Co. recipe)
fresh basil, finely chopped
1 pound spaghetti
INSTRUCTIONS
1. Bring a large pot of water to boil over high heat. Once boiling add 2 tsp's of salt and the spaghetti. Cook over medium heat, stirring occasionally until al dente, about 8 minutes.
2. Heat the grape seed oil in a large frying pan over medium heat. Add the ground beef and cook until it browns, about 5 minutes.
3. Add the carrot, onion and garlic, cooking an additional 4 minutes.
4. Add the salt, pepper, tomato paste, and red wine. Stirring until the tomato paste is mixed in and smooth. Continue cooking until the wine is almost evaporated. Add the marinara sauce and bring to a simmer, cooking for 10 more minutes over low heat.
5. Add the cooked al dente pasta to the fry pan and stir to combine. Place on a serving platter or individual plates and serve with fresh basil.