Cedar Plank Maple Glazed Salmon


This Cedar Plank Maple Glazed Salmon is easy to prepare for a healthy family meal or entertaining that special friend.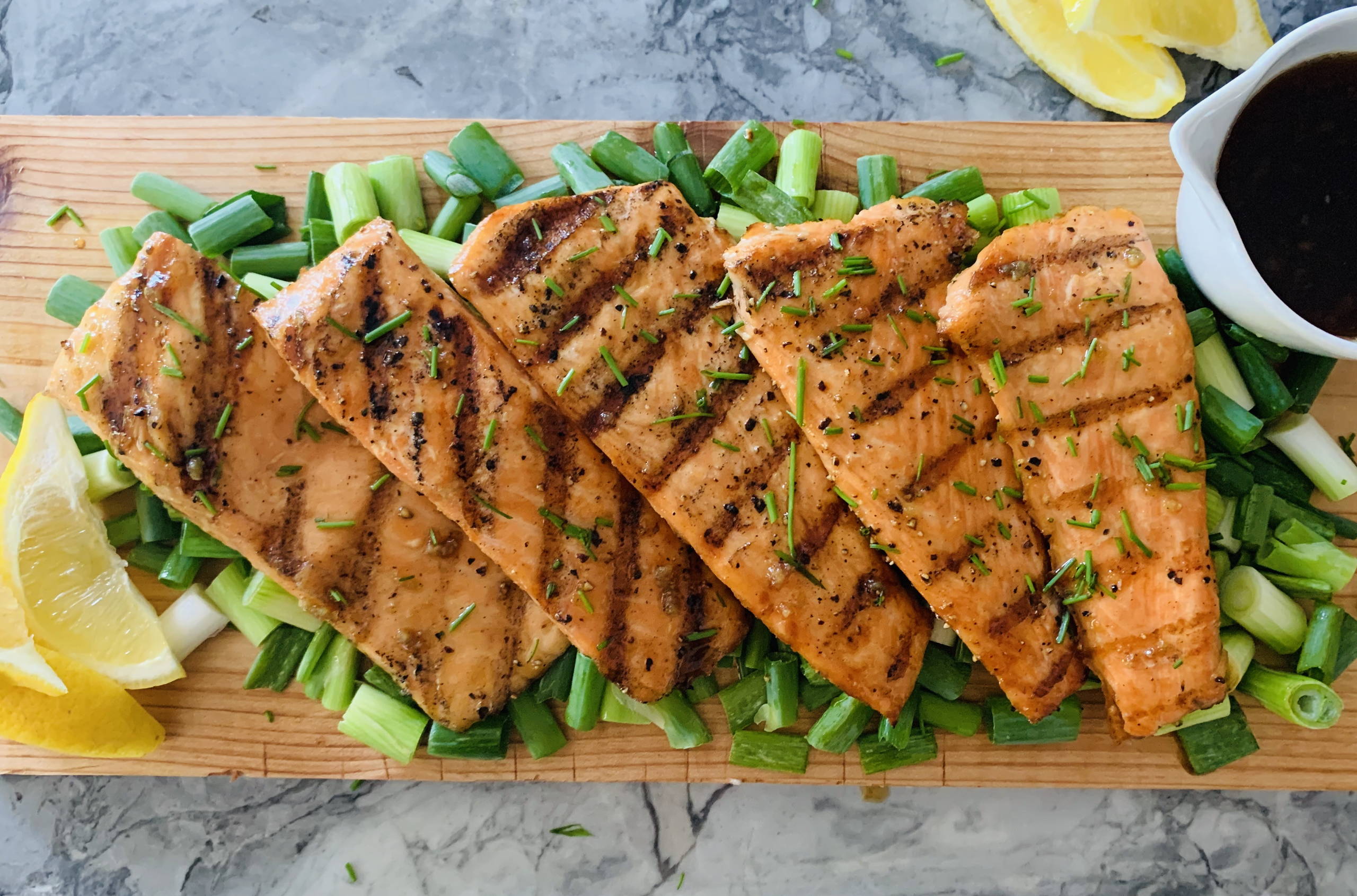 Cedar Plank Maple Glazed Salmon is not only healthy but rich in omega 3 fatty acids, a great source of protein and loaded with vitamins.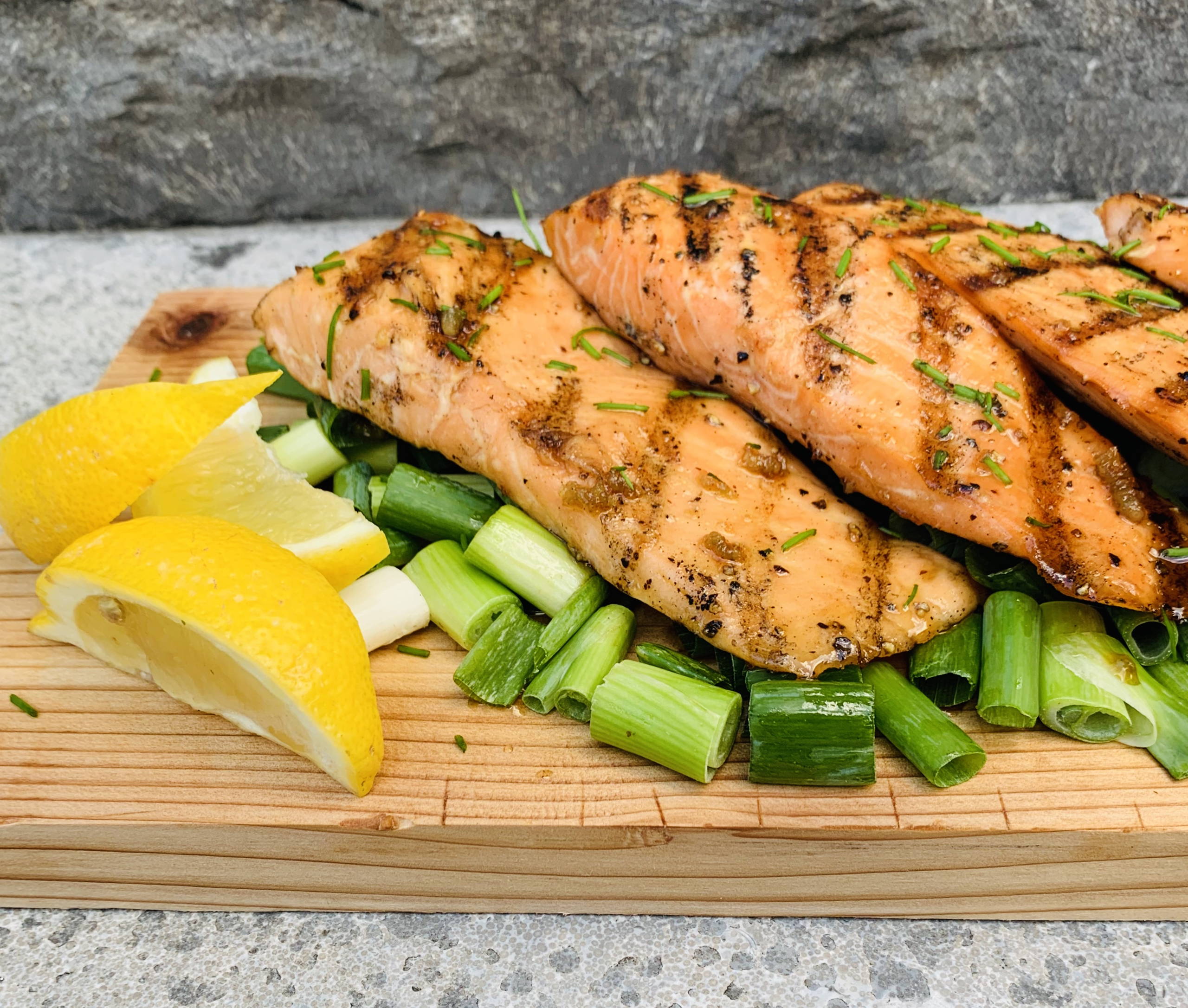 With the addition of the maple glaze and grilling the fish on the cedar plank, this takes this summer meal to a whole other level. You definitely need to add this one to your recipe box!
If you make this Cedar Plank Maple Glazed Salmon, please tag me on social media. I will do my best to answer any questions and would love to get your comments.
For more ideas like this follow me at @urbanbakerco on #instagram or #facebook to get updates on my blog and don't forget to sign up for my personal e-mail list below. #salmon #cedarplankedsalmon #cedarplank #mapleglazedsalmon #mapleglaze #mapleglazedcedarplanksalmon #healthylifestyle #healthyfood #healthyeating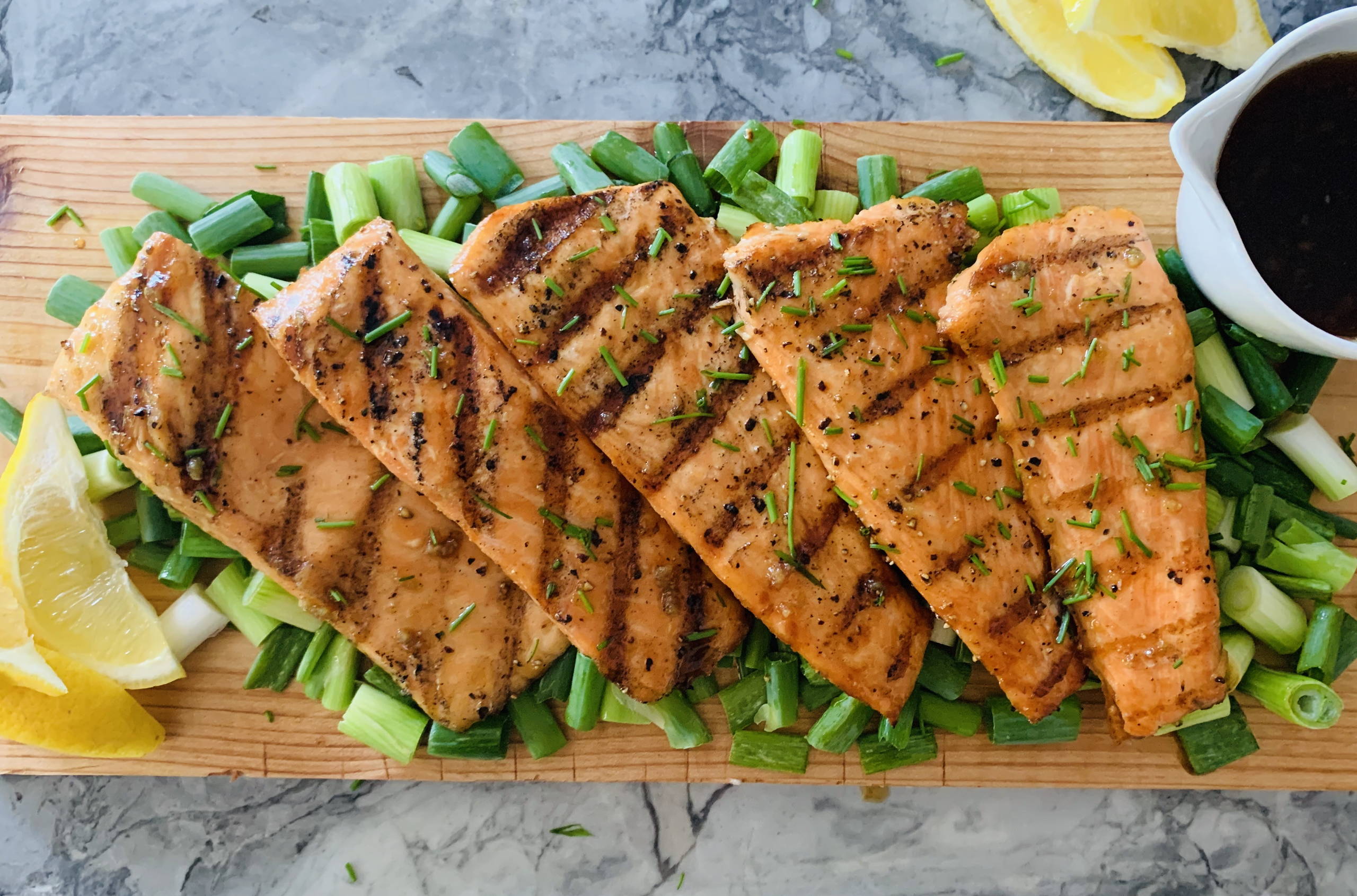 THE RECIPE | Urban Baker Co.
Cedar Plank Maple Glazed Salmon
Healthy in Omega 3 fatty acid's and a great source of protein.
prep time | 20 minutes
total time | 60 minutes
servings | 4 people
INGREDIENTS
4 salmon smaller filets or one large salmon fillet
1 cup maple syrup
2 Tbsp ginger root or 2 tsp ground ginger
4 Tbsp lemon juice
3 Tbsp soy sauce
1 1/2 tsp minced garlic
INSTRUCTIONS
1. Soak cedar board for a minimum of 30 minutes.
2. Heat grill to 400 degrees.
3. In a small saucepan add maple syrup, ground ginger, lemon juice, soy sauce and garlic. Bring to a boil and then simmer for 10 minutes. Sauce will reduce by half. Pour half the maple glaze in a basting bowl.
4. Season salmon with salt and pepper and place on bed of chopped green onions on top of cedar board. Place board on grill. Baste salmon every 5 minutes with maple glaze. Cook for a total of 20 to 30 minutes until salmon is cooked through reaching an internal temperature of 135 degrees.
5. Place remaining half of maple glaze from saucepan in a serving bowl and serve along side salmon.