Roast turkey or chicken for Thanksgiving needs to be classic, but I add citrus and the flavour it adds to the poultry as it roasts is beautiful.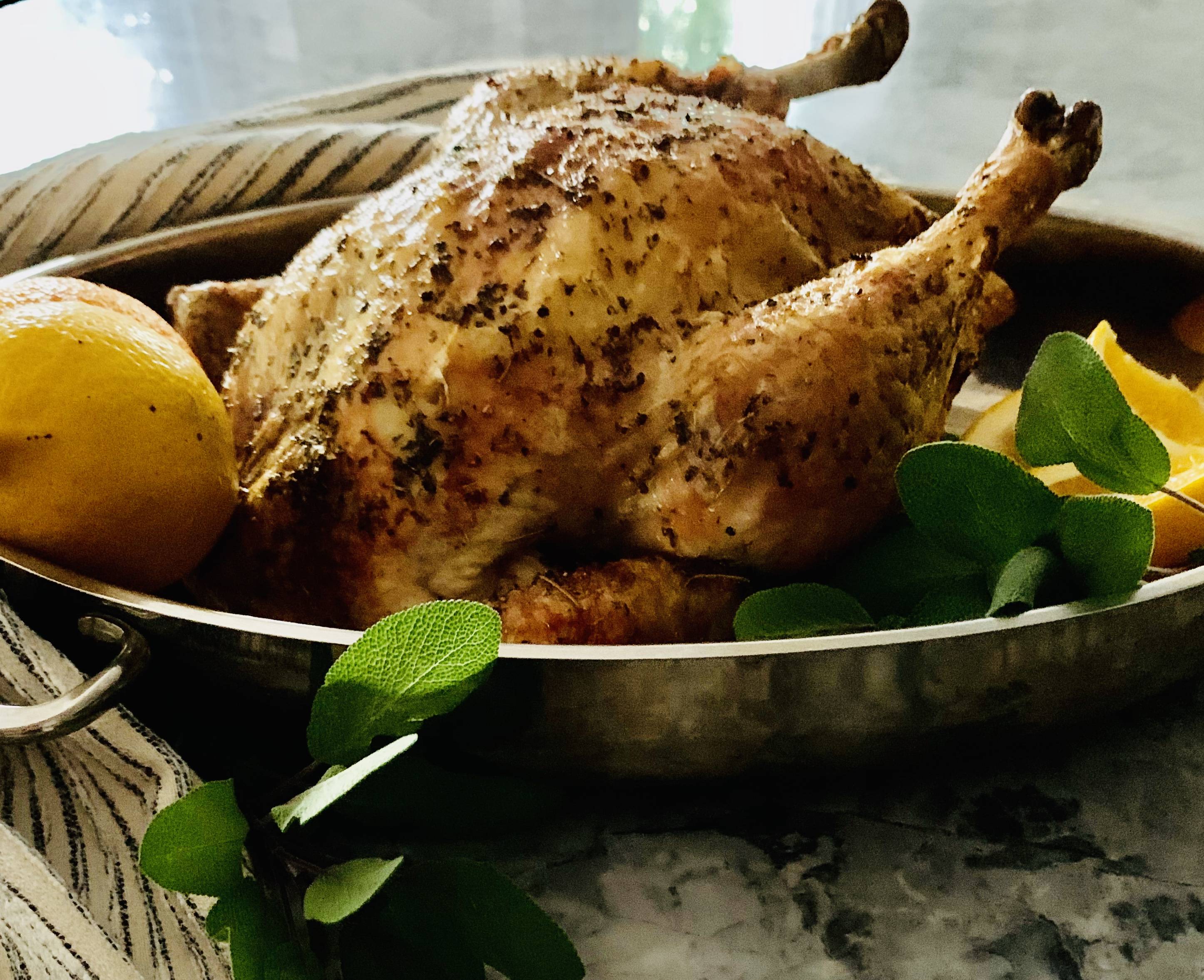 stuffed with oranges, lemons, onions, fresh herbs of sage, rosemary, oregano and thyme.
I make this Citrus Herb Roast every year. Wash and prep the bird and then stuff with oranges, lemons, onions, fresh herbs of sage, rosemary, oregano and thyme. Prepare in a small saucepan olive oil, butter and herbs de provence to baste on the top of the bird. Add some chicken broth to the pan and roast until cooked through at 165 degrees. You will be amazed at how the citrus flavour comes through the roast. It is a beautiful flavour!
If you make this Citrus Herb Roast Turkey, please tag me on social media. I will do my best to answer any questions and would love to get your comments.
For more ideas like this follow me at @urbanbakerco on #instagram or #facebook to get updates on my blog and don't forget to sign up for my personal e-mail list below. #thanksgiving #thanksgivingrecipes #glutenfreerecipes #dairyfreerecipes #healthyfood #healthylifestyle #haltonfoodie #oakvillefoodie #burlingtonfoodie #torontofoodie #blogger #haltonblogger #burlingtonblogger #oakvilleblogger #torontoblogger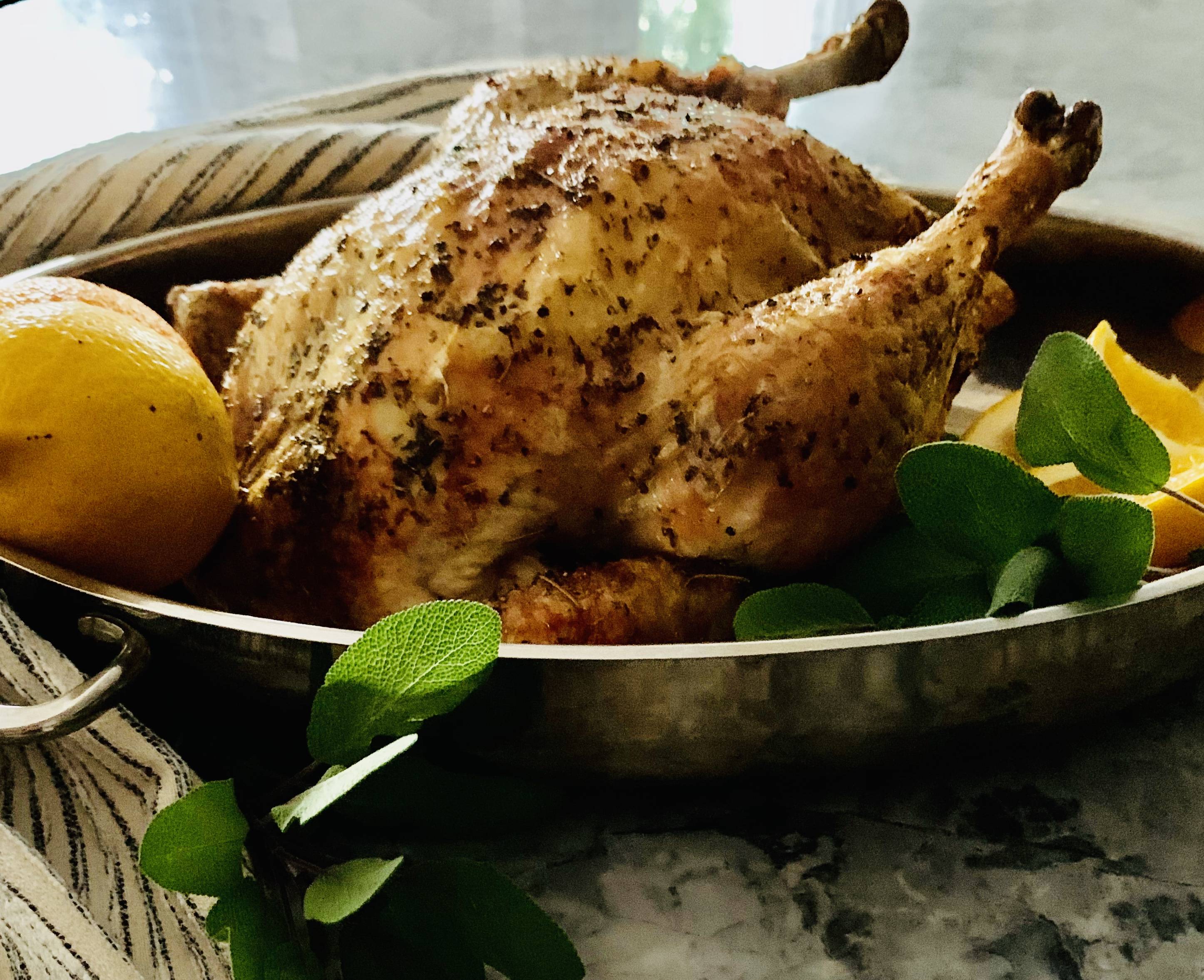 THE RECIPE | Urban Baker Co.
Citrus Herb Roast Turkey or Chicken
The citrus flavour comes through the roast for a beautiful flavour!
prep time | 15 minutes
total time | 3 1/2 - 4 hours: 12 to 14 pounds (20 mins/pound)
servings | 8 to 10 people
INGREDIENTS
12 to 14 pound turkey
1 orange, halved and quartered
1 lemon, halved and quartered
1 sweet onion, halved and quartered
4 sprigs fresh rosemary
4 sprigs fresh sage
4 sprigs fresh oregano
4 sprigs fresh thyme
6 Tbsp's butter
2 Tbsp's olive oil
2 Tbsp's herbes de provence
1 tsp salt
1 tsp cracked black pepper
2 to 3 cups chicken broth
INSTRUCTIONS
1. Set oven to 400 degrees.
2. Wash and dry poultry. Tuck the wings underneath to hold the shape. Stuff the poultry with the orange, lemon, onion and herbs. Place in stuffed poultry in roasting pan.
3. In a small saucepan over medium heat melt butter and add olive oil and herbs. Remove from heat and brush all over the poultry. Sprinkle with salt and pepper.
4. The poultry can be prepared to this point, covered and placed in a fridge for up to 1 day. Remove from fridge for 1/2 hour before placing in oven.
5. Cover poultry in prepared pan with parchment and a layer of foil. Place prepared poultry in oven and roast for 30 minutes. Add chicken broth and return pan to oven for an additional 30 minutes.
6. Reduce heat to 350 degrees and roast the turkey until internal thermometer reaches 165 degrees and juices run clear. Remove foil and parchment for the last 30 to 45 minutes of cooking.
7. Remove roast from oven, cover and let rest for 30 minutes. Carve & serve.