Grilled Shrimp Tacos With Pineapple Mango Lime Coleslaw


These Grilled Shrimp Tacos topped with a Pineapple Mango Lime Slaw are so quick and easy you will have time to make your favourite margarita to go with them!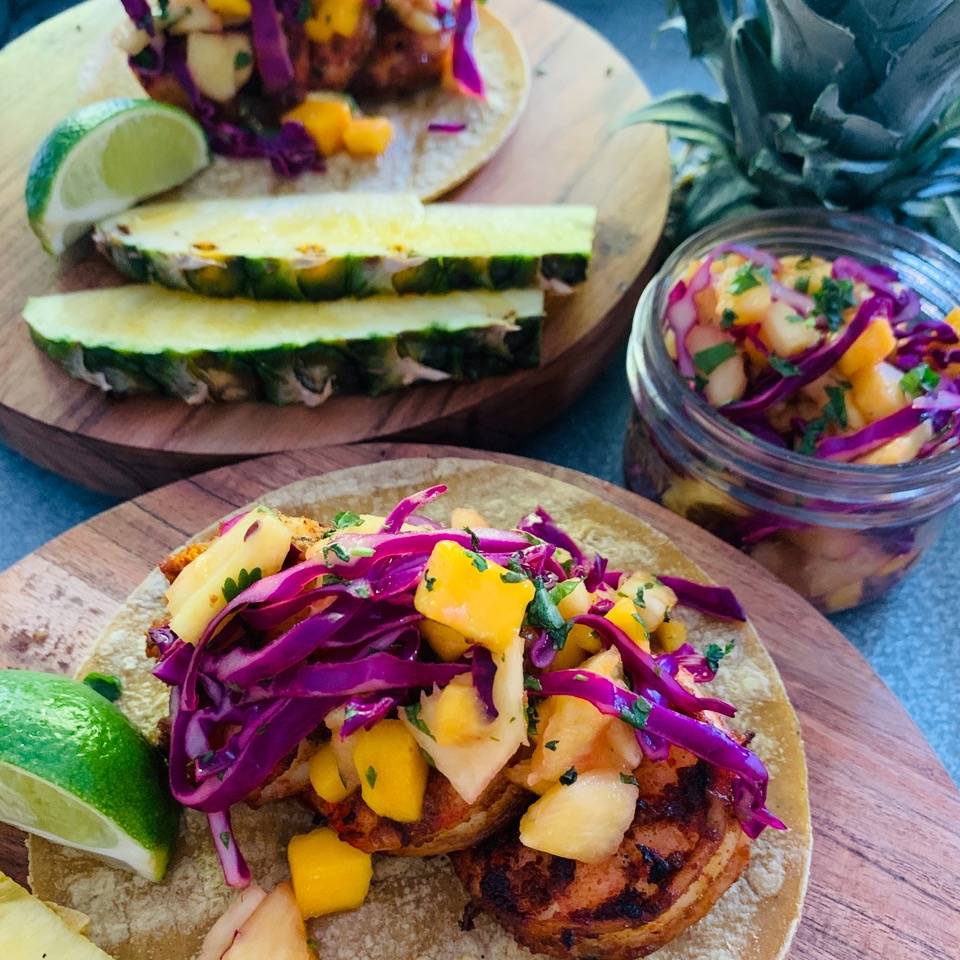 These shrimp are seasoned with cajun spices, grilled and topped with pinnapple, mango, lime, red cabbage and cilantro.
Summer's winding down quickly, so let's enjoy it while we can. You can't go wrong with this easy week night meal and you could easily entertain with this one too
If you make these Grilled Shrimp Tacos with Pineapple Mango Lime Coleslaw, please tag me on social media. I will do my best to answer any questions and would love to get your comments.
For more ideas like this follow me at @urbanbakerco on #instagram or #facebook to get updates on my blog and don't forget to sign up for my personal e-mail list below. #tacos #tacofriday #shrimptacos #blacktigershrimp #summerfood #pinnapple #mango #pinnapplemangocoleslaw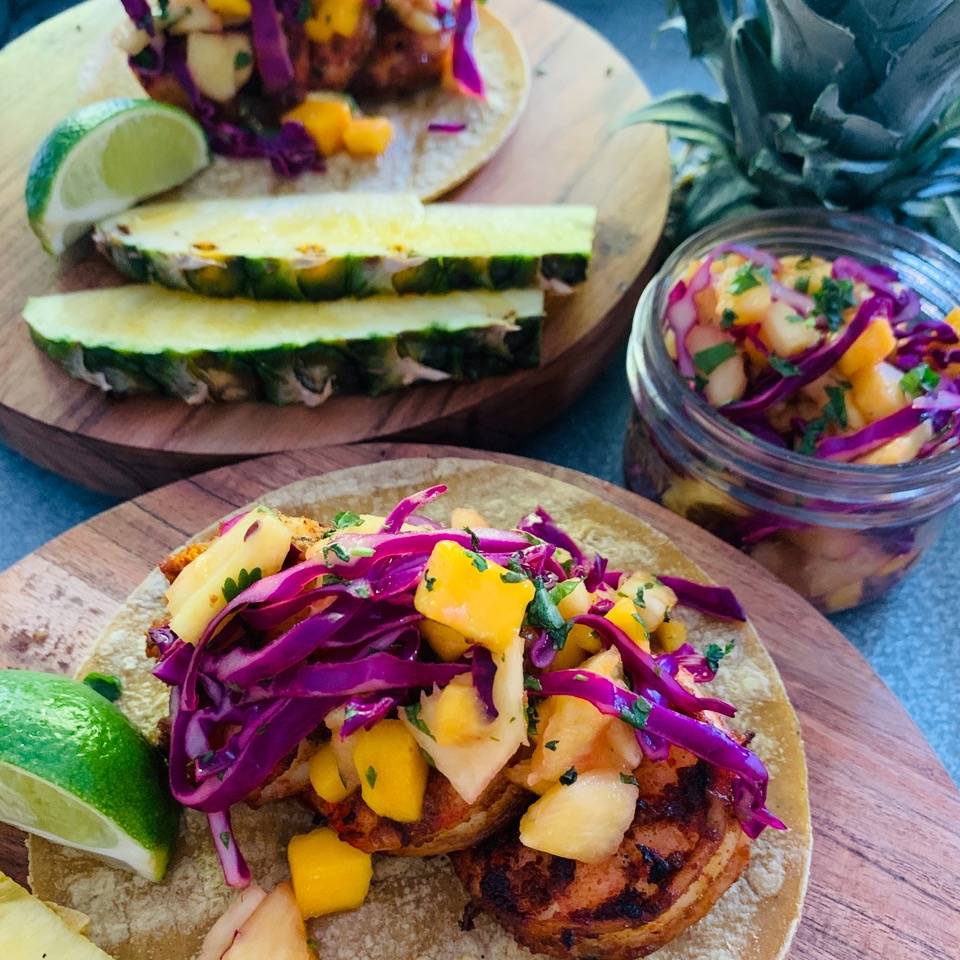 THE RECIPE | Urban Baker Co.
Grilled Shrimp Tacos with Pineapple Mango Lime Coleslaw
The perfect summer food!
prep time | 25 minutes
total time | 35 minutes
servings | 4 people
INGREDIENTS
Grilled Cajun Shrimp:
1 to 1 1/2 pounds black tiger shrimp
1 tsp smoked paprika
1/4 tsp to 1 tsp chili powder (depending on how spicy you would like the shrimp)
1 tsp garlic powder
1/2 tsp cumin
salt and pepper to taste
1 to 2 Tbsp grape seed oil
corn or flour tortillas
Pineapple Mango Lime Coleslaw:
1 cup chopped pineapple
2 ripe mangoes sliced thinly
1 cup red cabbage sliced thinly
1/4 cup cilantro chopped finely
juice of 1 lime
salt to taste
INSTRUCTIONS
1. Heat grill to medium temperature.
2. Mix spices for shrimp in small bowl, set aside.
3. Peel shrimp and place in medium size bowl with grape seed oil. Stir in cajun spices.
4. Place shrimp on grill for 2 minutes, turn to cook another 2 to 3 minutes until they turn pink and are cooked through.
5. Place tortillas on grill turning after about 1 minute until heated through but still soft.
6. Place shrimp on warm tortilla and top with pineapple mango lime coleslaw and serve.