Italian San Marzano Meatballs


It's a classic and the perfect comfort food!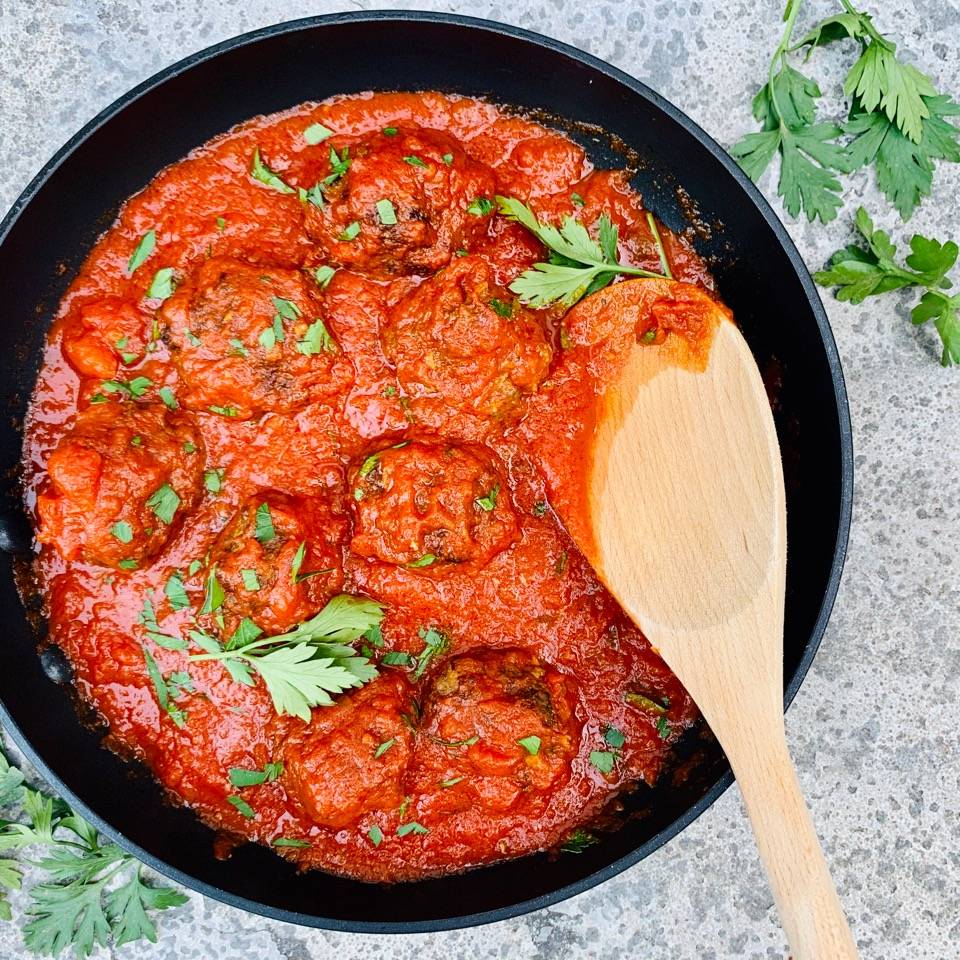 Italian San Marzano Meatballs made with organic beef, garlic, onion, lots of parsley, parmesan cheese, olive oil, eggs, bread crumbs and seasonings.
A couple alternatives to this meat ball are a combination of beef, veal and pork which makes a beautiful meatball, or fresh ground turkey for a lighter option for those who don't eat beef or pork. The sauce is my classic San Marzano award winning tomato sauce that I posted a few weeks ago. Brown these meatballs and then let them simmer in the sauce and you will have very moist, flavourful comfort food!
If you make these Italian San Marzano Meatballs, please tag me on social media. I will do my best to answer any questions and would love to get your comments.https://gem-3910432.net
For more ideas like this follow me at @urbanbakerco on #instagram or #facebook to get updates on my blog and don't forget to sign up for my personal e-mail list below. #comfortfood #meatballs #sanmarzanotomatoes #italianfood #classicitalianfood #haltonfoodie #oakvillefoodie #burlingtonfoodie #torontofoodie #blogger #haltonblogger #burlingtonblogger #oakvilleblogger #torontoblogger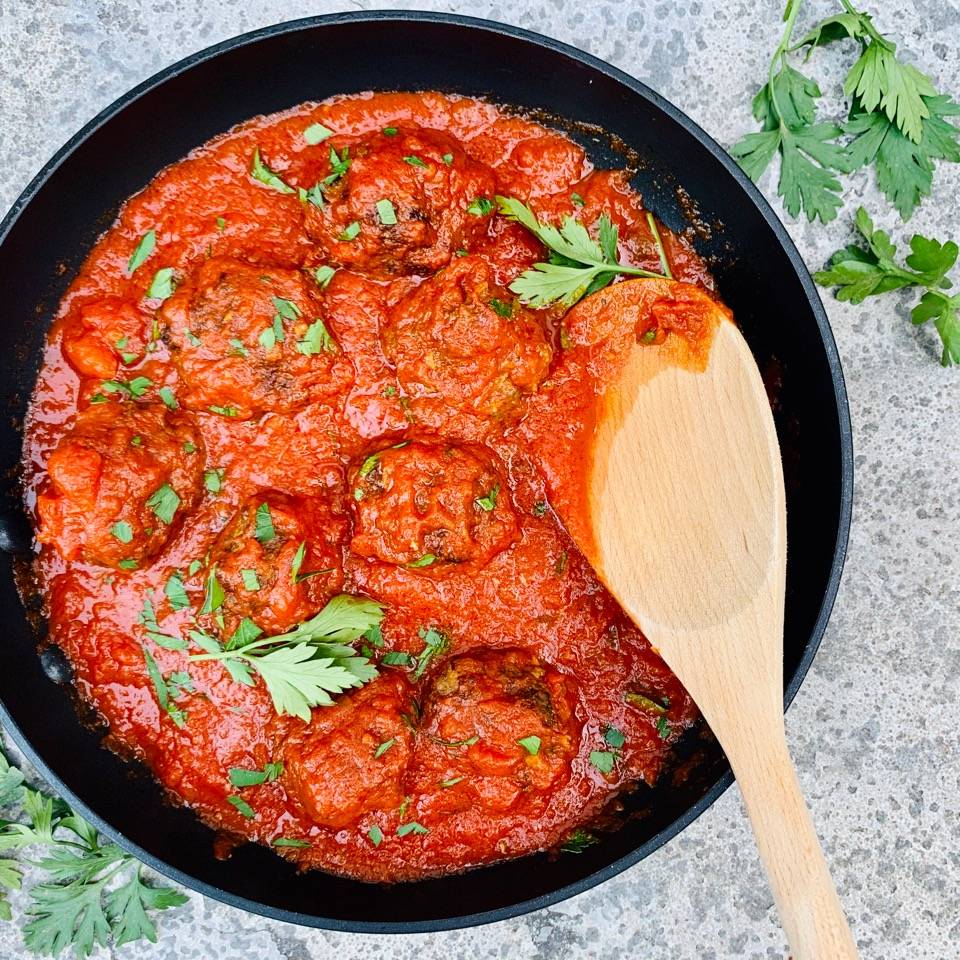 THE RECIPE | Urban Baker Co.
Italian San Marzano Meatballs
It's a classic and the perfect comfort food!
prep time | 20 minutes
total time | 50 minutes
servings | 4 people
INGREDIENTS
Meatballs:
1 pound of organic grass fed ground beef (alternative options are 1/3 ground beef, 1/3 ground veal, 1/3 ground pork or use ground turkey for a healthier option)
1 sweet onion, finely diced
4 cloves of garlic, minced
1 cup breadcrumbs (alternative option: gluten free breadcrumbs)
1/2 cup parmesan cheese, grated
1/3 cup fresh parsley, finely chopped
2 eggs, beaten
2 Tbsp olive oil
2 tsp sea salt
grape seed oil
Tomato Sauce (see link for Urban Baker Co. recipe)
INSTRUCTIONS
1. Set oven to 400 degrees.
2. Mix all ingredients in a large bowl and form into meatballs with a spring loaded cookie scoop. Place on parchment lined baking sheet. Place a bit of olive oil on your hands and roll the meatballs to form a perfectly round ball.
3. Heat enough grape seed oil in a large frying pan over medium heat. Add meatballs turning to brown all over. Cook for about 5 to 7 minutes until browned.
4. Place browned meatballs on a baking sheet with a new piece of parchment. Place in oven and cook for an additional 15 minutes or until cooked through.
5. Remove from oven and place meatballs in a simmering pot of tomato sauce. Let simmer in sauce for about 10 to 15 minutes and serve over pasta or as a main dish with a side salad.