Margarita Pizza


It's Award Winning Tomato Sauce!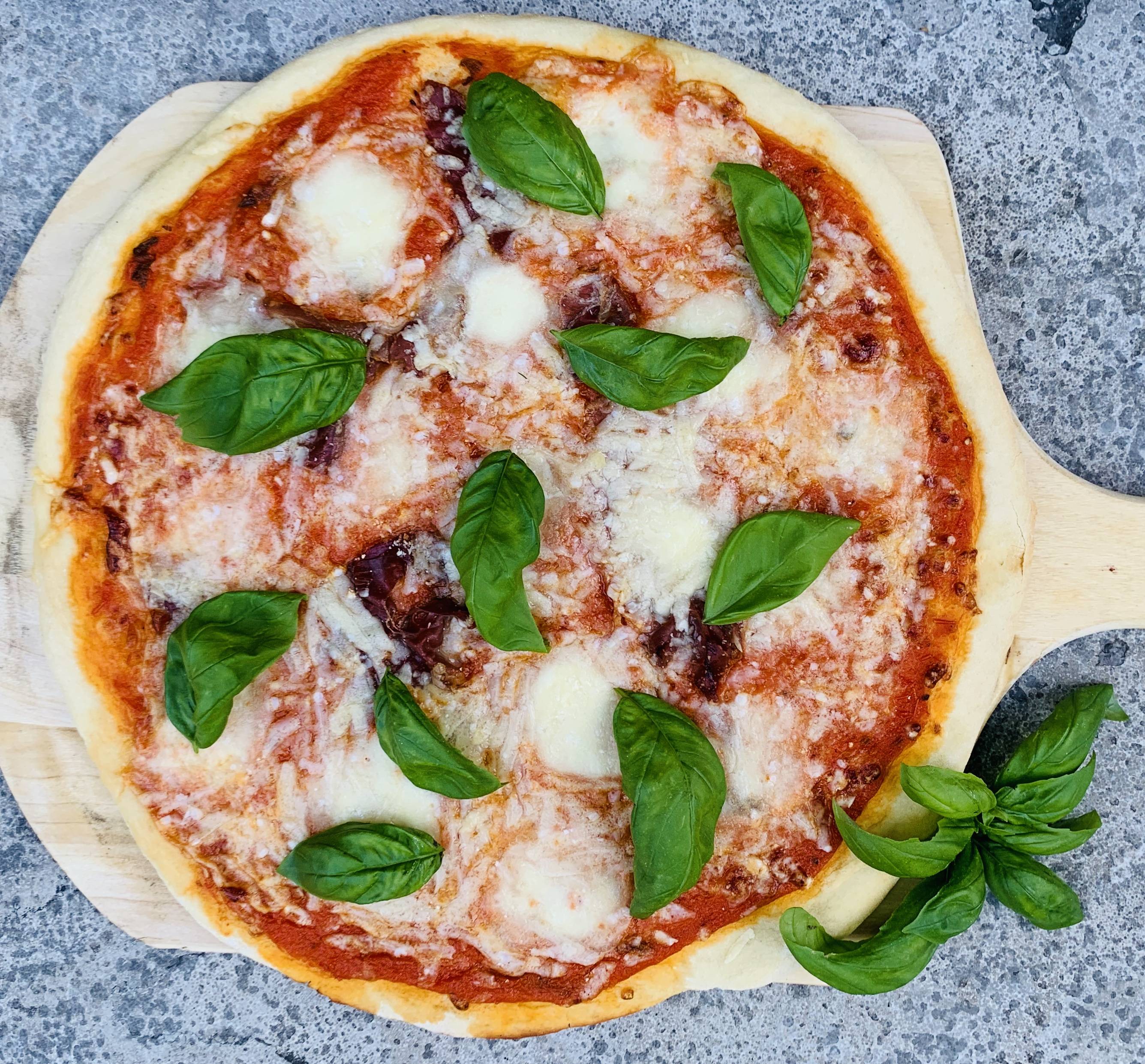 A soft homemade pizza dough with olive oil & honey, rich san Marzano tomato sauce, topped with parmesan cheese, bocconcini cheese basil & proscuitto. True Italian Comfort Food!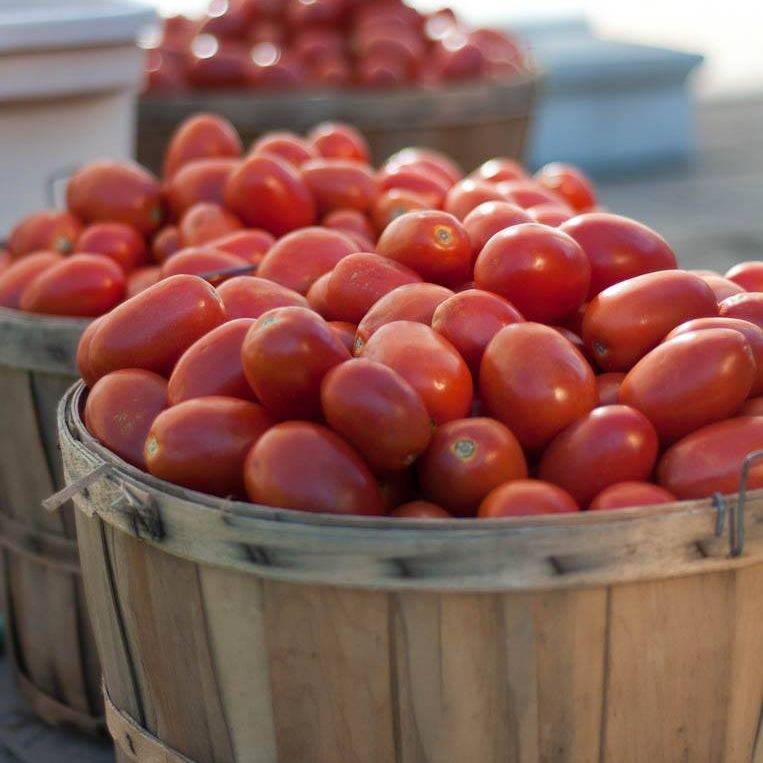 A simple tomato sauce is really what is so beautiful about the richness of the San Marzano Tomato.
Last week I posted about seasons of tradition we have within our family. Like the Basil Pesto, bottling San Marzano tomatoes has been a long time tradition in many Italian families for many generations. Its become an annual tradition for my family as well. Large Italian families can easily bottle over 20 bushels of tomatoes in one day. It's a lot of work, but the benefits and joy that come from this tradition is so precious. The whole family pitches in to help. There are so many things I do each year with these tomatoes from pasta sauces to chili's, soups, and pizza sauce, like this Margarita Pizza.

If you make this Margarita Pizza with Proscuitto, please tag me on social media. I will do my best to answer any questions and would love to get your comments.
For more ideas like this follow me at @urbanbakerco on #instagram or #facebook to get updates on my blog and don't forget to sign up for my personal e-mail list below. #sanmarzanotomatoes #harvesttime #pizzasaucerecipe #italianfood #italiantradition #margaritapizza Photo credit of tomato bushels to: @natashaboutros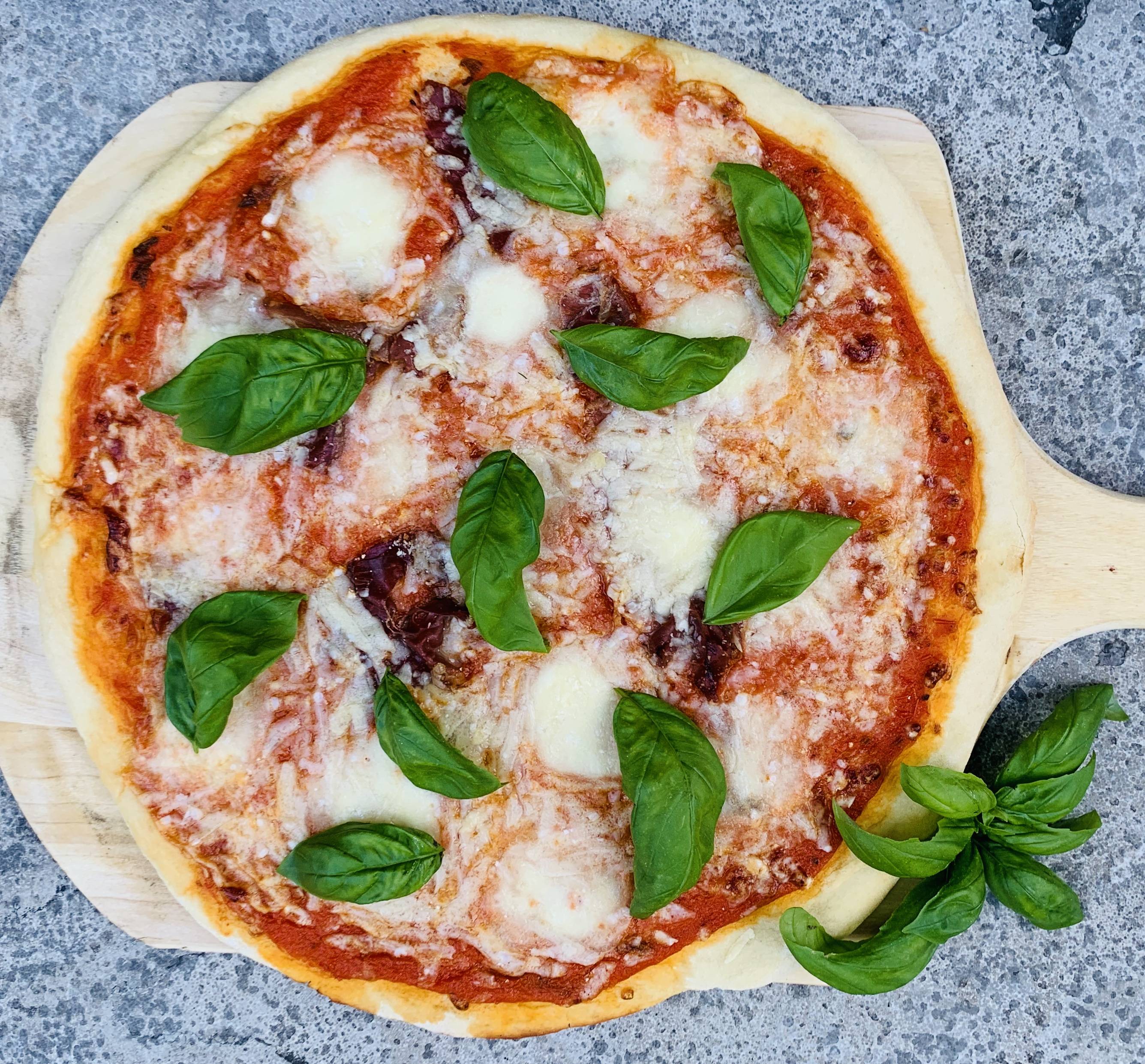 THE RECIPE | Urban Baker Co.
Margarita Pizza with Proscuitto
Award winning tomato sauce! True Italian comfort food.
prep time | 30 minutes
total time | 90 minutes
servings | 4 people
INGREDIENTS
Pizza Crust: (or store bought)
2 1/2 Tbsp yeast
1 Tbsp sugar
1 tsp salt
1 1/2 cups warm water
1 cups all purpose flour
3 cups semolina flour
2 Tbsp olive oil
2 Tbsp honey
Tomato Sauce:
2 bottles of San Marzano tomatoes (or 12 to 18 San Marzano tomatoes seeded and quartered)
1 sweet onion chopped
4 cloves garlic minced
1/4 cup olive oil
2 Tbsps sea salt
1/4 cup fresh basil chopped
2 tsp fresh oregano chopped
black cracked pepper
Pizza Toppings:
parmesan cheese grated
bocconcini cheese sliced
fresh basil leaves
proscuitto
INSTRUCTIONS
1. Place pizza stone in cold oven and set oven to 450 degrees
2. In small bowl add warm water and sprinkle in the sugar and yeast. Set aside and let yeast proof (activate) for 10 minutes.
3. In large bowl add all purpose flour and semolina flour with olive oil and honey. Add activated yeast and mix with fork until combined. Place on floured surface and kneed for 10 minutes. Place in large bowl that is greased with olive oil and cover with damp towel. Let rest for 1 to 2 hours until risen.
4. Meanwhile, add enough water to a stock pot to cover bottom. Place pot over medium heat and add onion, stirring occasionally until translucent, about 5 minutes. Add olive oil and garlic for another 30 seconds. Add tomatoes and salt, bring to a boil. Let simmer for 60 minutes. With an immersible hand blender, blend tomato sauce until smooth. Add basil, oregano and cracked black pepper and simmer for one more minute. Remove from heat.
5. Remove dough from bowl and place on lightly floured surface. Roll out with floured rolling pin until thin. Place pizza dough on parchment paper and place on pizza pan. Spread the pizza sauce all over the pizza dough and top with proscuitto and cheeses.
6. Slide the parchment paper and pizza from the pizza pan onto the pizza stone in the oven. Bake for 7 minutes.
7. Open the oven and slightly lift the pizza dough to be able to pull the parchment paper out from underneath the pizza dough. Bake for an additional 3 minutes.
8. Top pizza with basil leaves and serve.