Smokey Honey Mustard Salmon


So if you haven't guessed it salmon is one of my favourite fish to eat.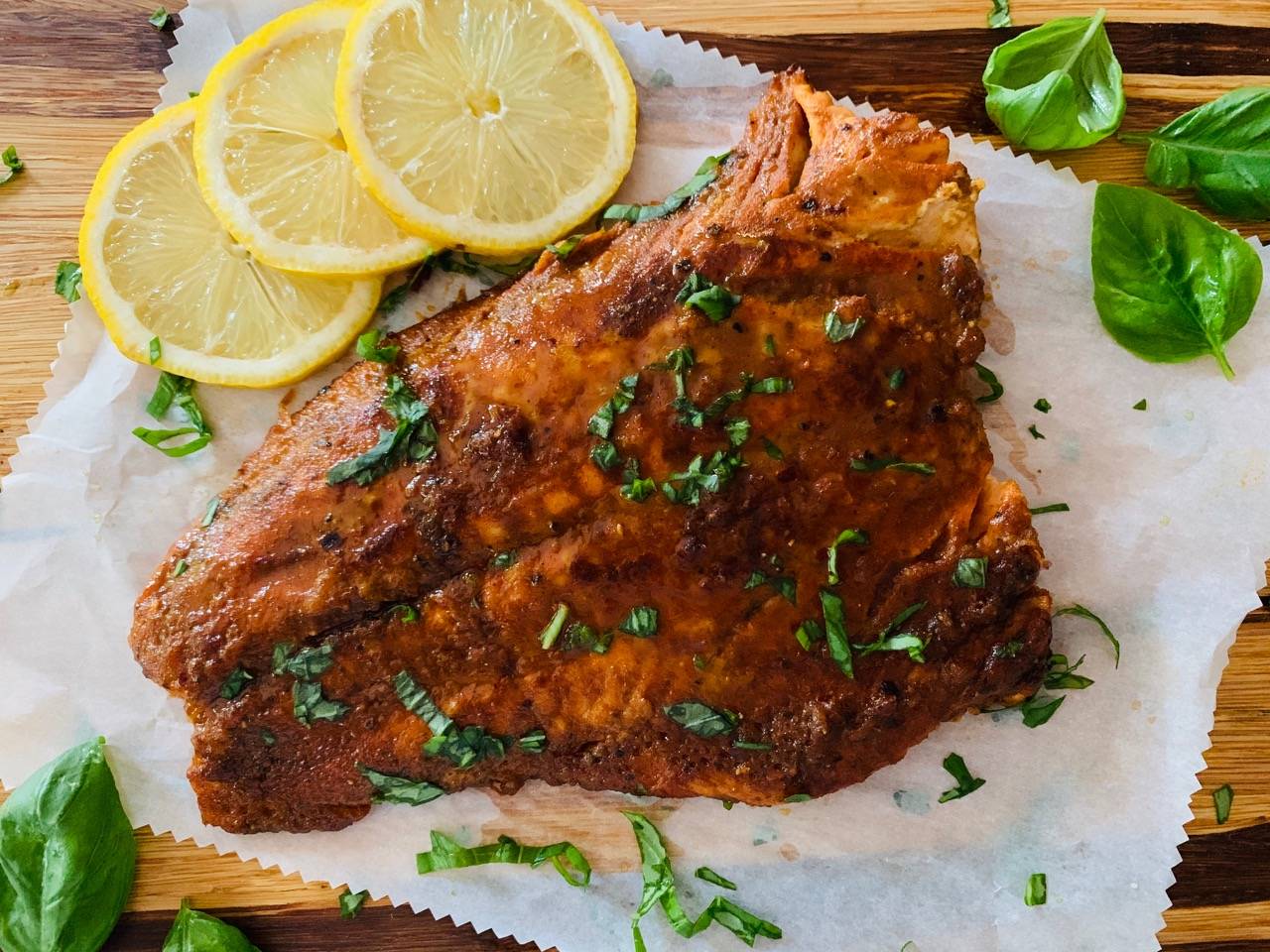 This Smokey Honey Mustard Salmon with garlic, lemon and wine is a beautiful combination of flavours.
Salmon is so versatile and rich in vitamins and minerals. A fantastic high quality healthy protein that can be very weight loss friendly and even improve your memory. There are many health benefits, but I love eating it regardless. This meal is beautiful for any night of the week, but is also fantastic to prepare for entertaining.
If you make this Smokey Honey Mustard Salmon, please tag me on social media. I will do my best to answer any questions and would love to get your comments.
For more ideas like this follow me at @urbanbakerco on #instagram or #facebook to get updates on my blog and don't forget to sign up for my personal e-mail list below. #glutenfreerecipes #dairyfreerecipes #healthyfood #healthylifestyle #haltonfoodie #oakvillefoodie #burlingtonfoodie #torontofoodie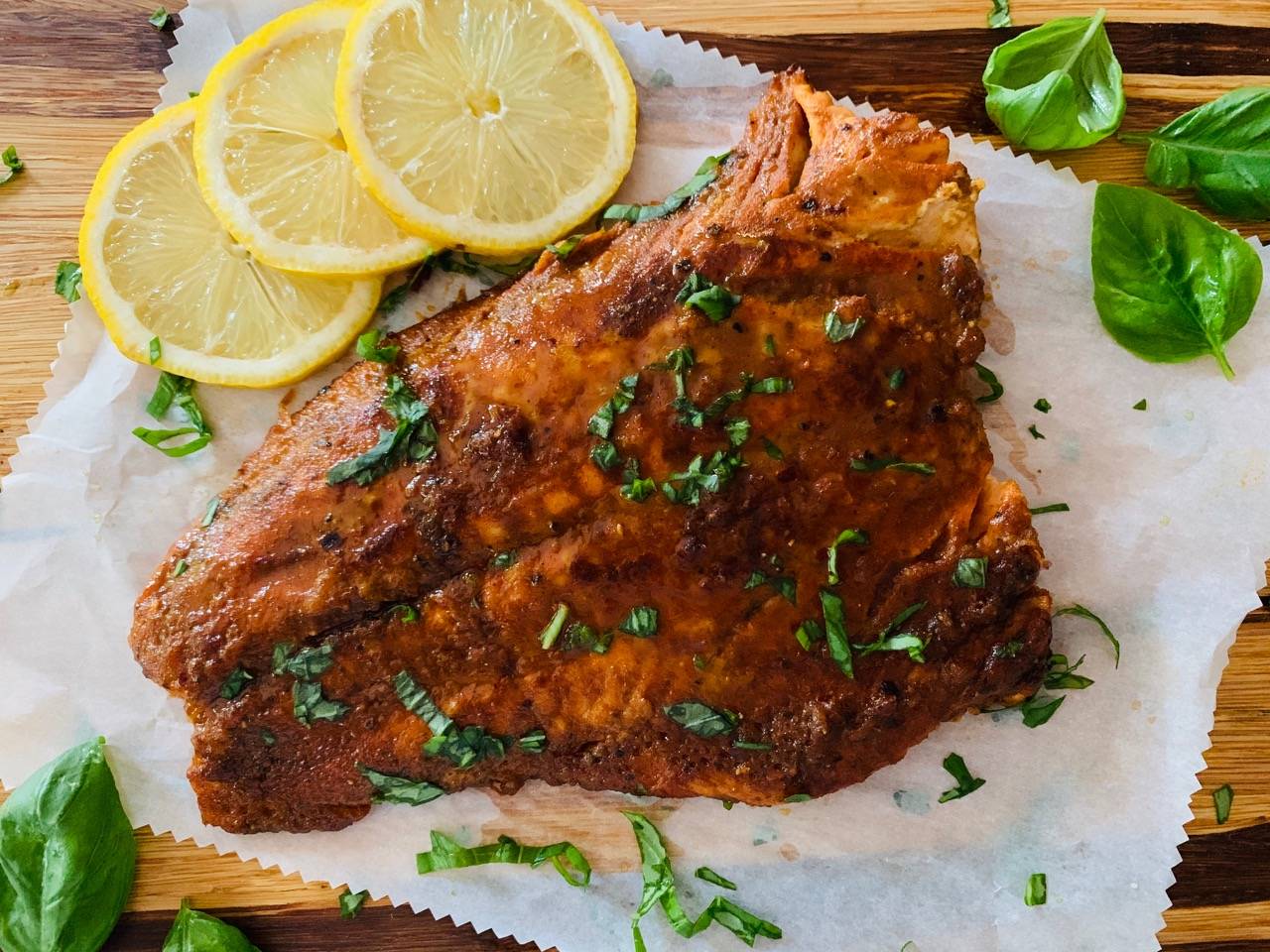 THE RECIPE | Urban Baker Co.
Smokey Honey Mustard Salmon
A beautiful combination of flavours
prep time | 10 minutes
total time | 25 minutes
servings | 2 to 4 people
INGREDIENTS
Salmon:
2 pounds wild caught atlantic salmon
2 Tbsp grape see oil
1 tsp smoked paprika
1 tsp cumin
pinch of red pepper flakes
sea salt & cracked black pepper to taste
4 cloves garlic minced
zest of 1 lemon
fresh basil finely chopped
Honey Mustard Sauce:
2 Tbsp dijon
2 Tbsp honey
1 Tbsp white wine
INSTRUCTIONS
1. Mix lemon zest and spices paprika, cumin, red pepper flakes and salt & pepper in small bowl. Place salmon on plate and brush with 2 Tbsp's grape seed oil and spices.
2. Heat broiler to low heat.
3. Heat large frying pan over medium heat with grape seed oil. Add 1/4 cup grape seed oil to pan with minced garlic for 30 seconds. Place spiced salmon in pan for 2 minutes. Gently flip salmon and cook for 2 minutes more.
4. In medium size bowl mix honey mustard sauce ingredients.
5. Brush salmon with honey mustard sauce and place in oven under broiler for 3 to 5 minutes or until salmon is cooked through.
6. Remove salmon from oven and place on serving platter. Sprinkle with basil.