Basil Oil


Flavoured oils can be so versatile. Herbs like basil, cilantro or parsley can be easily made into oils that can be used for tomato's, fish, drizzling on avocado toasts and perfect for a beautiful crusty baguette.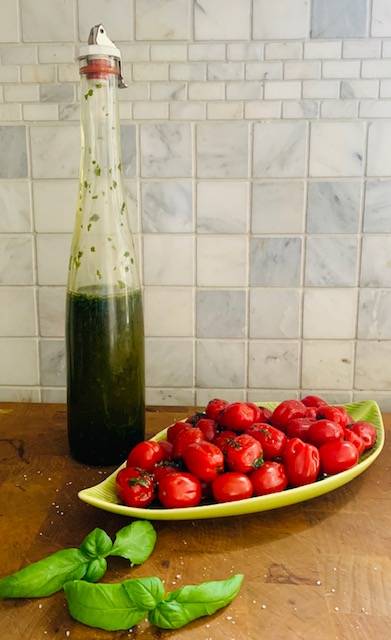 Basil is one of those herbs that I use daily. I keep a plant on my kitchen windowsill so I can pick a fresh bunch as I need it.
Here in Ontario, #basil is readily available mid to late August. This is when I make my beautiful basil pestos and utilize basil as I bottle my San Marzano tomatoes for sauces, chili and much more. But let's save that for a different post...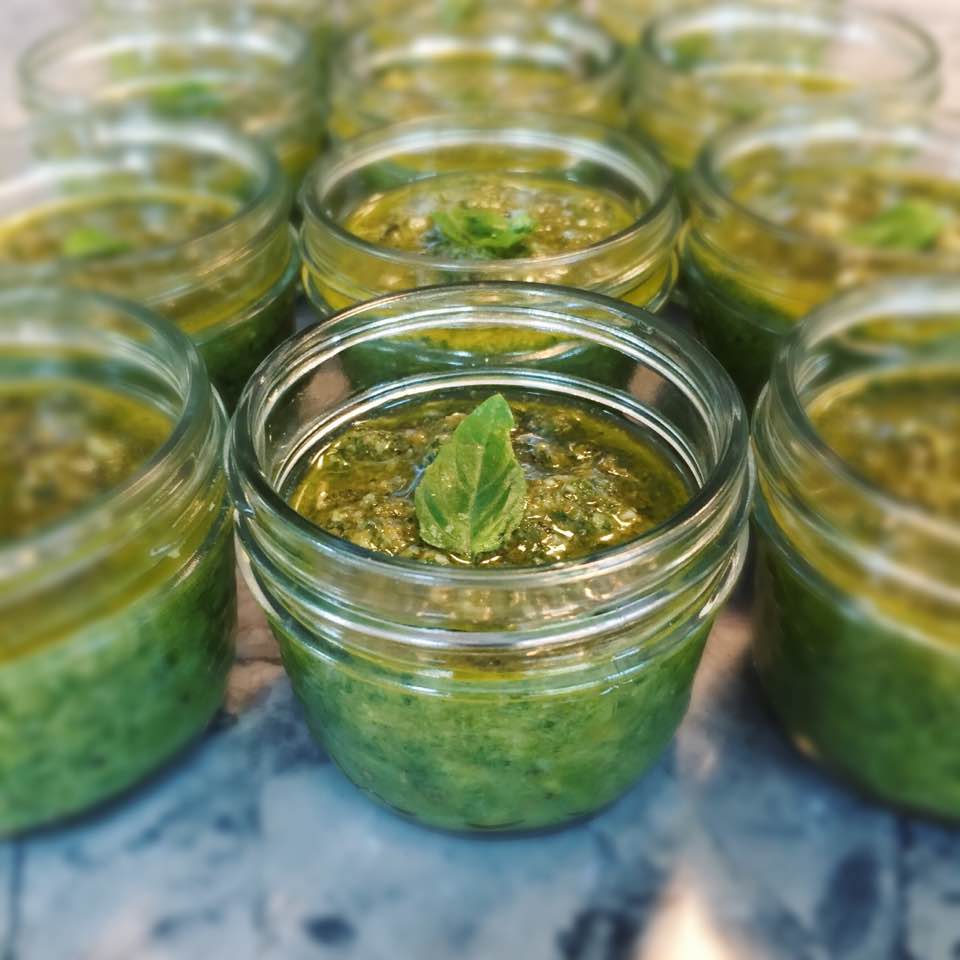 One thing I love to do is make flavoured oils. They are wonderful to have on hand and will be most pungent in the fall when the herbs are fresh from the garden.
This oil is only two ingredients, basil and a good quality #oliveoil. My most favourite olive oil I purchase from our local farmers market here in Burlington, Ontario. I buy it late fall as the olives have been harvested in Italy during the fall months. So I know I am getting the freshest olive oil from my friend Luigi who imports it from his brother in Calabria, Italy. However, I happen to run out of it this year and am using a good brand I have enjoyed. When looking for a good olive oil, the greener the better.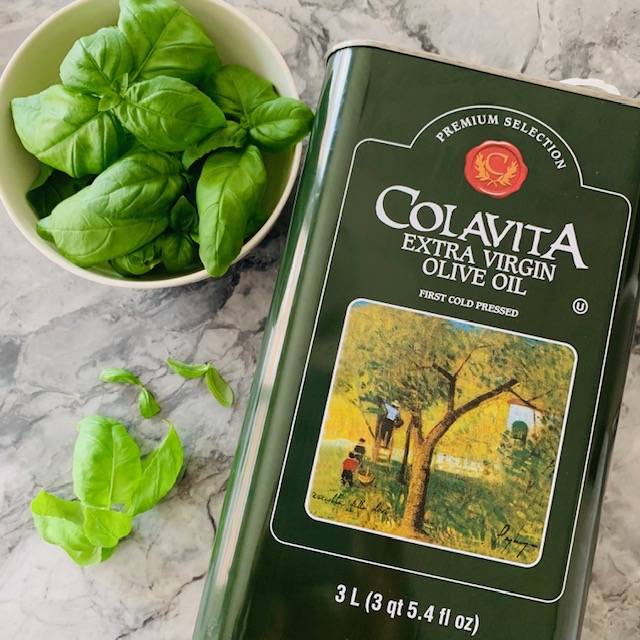 two simple ingredients, blend in a food processor, and store in an airtight container in a dark cool place.
I use my #basiloil to make an easy quick tomato salad for a light lunch or a great accompaniment for grilled steak or fish. Swap out basil for other herbs like parsley or cilantro for a variety of #flavouredoils.
If you make this Basil Oil, please tag me on social media. I will do my best to answer any questions and would love to get your comments.

For more ideas like this follow me at @urbanbakerco on #instagram or #facebook to get updates on my blog and don't forget to sign up for my personal e-mail list below. #basil #basiloil #flavouredoils #healthylifestyle #healthyfood #vegan #veganrecipes #foodblog #haltonfoodblogger #burlingtonfoodblogger #oakvillefoodblogger #torontofoodblogger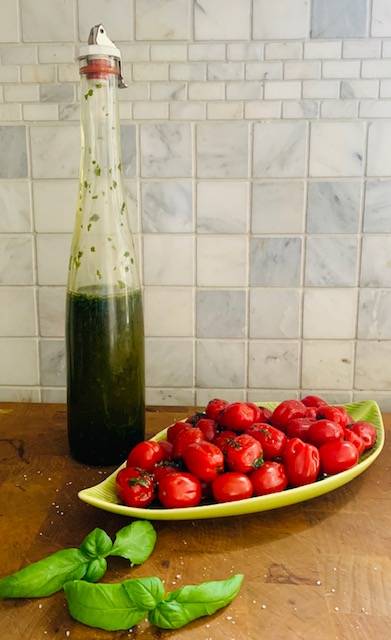 THE RECIPE | Urban Baker Co.
Basil Oil
Flavoured oils can be so versatile. Herbs like basil, cilantro or parsley can be easily made into oils for a variety of uses.
prep time | 5 minutes
total time | 10 minutes
servings | 2 cups
INGREDIENTS
1 cup of fresh basil leaves
2 cups of good quality olive oil
INSTRUCTIONS
1. Place basil in a food processor with olive oil.
2. Blend until combined.
3. Place in airtight container in dark cool place.
4. Shake well before using
Note: Swap out the basil for herbs like cilantro or parsley to make a variety of flavoured oils.INGREDIENTS