Curry Chicken Coconut Soup With Spinach


Want a fantastic combination for a warming comforting soup?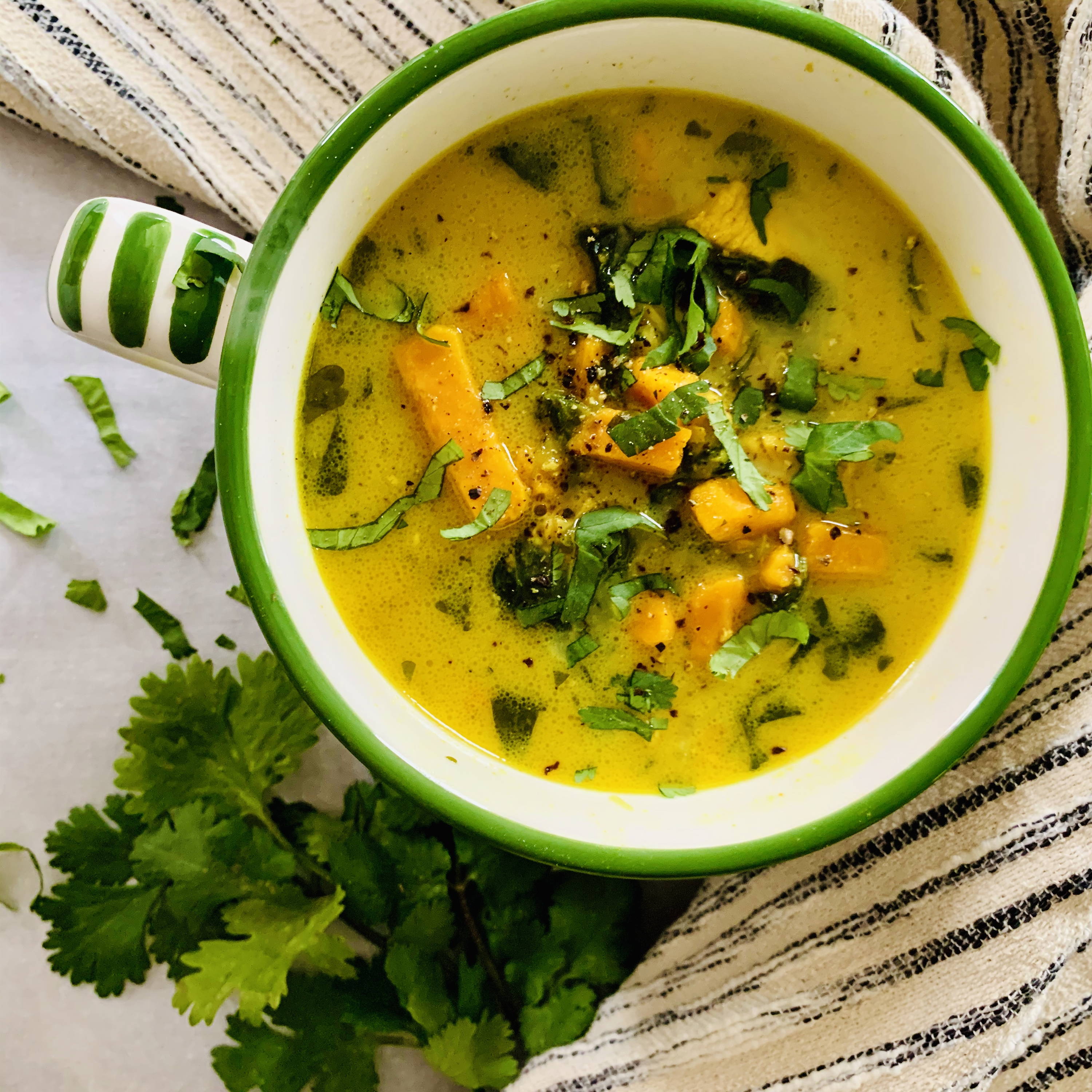 A beautiful blend of chicken, sweet pototo, spinach and coconut milk with curry, turmeric, and ginger.
The blend of these spices with the coconut milk makes for a very flavourful soup. This Curry Chicken Coconut soup with Spinach is so delicious and quick to prepare too. Not only is it delicious, it's very healthy, gluten and dairy free too! You can always swap the chicken out for shrimp if you wish too. It works beautifully.

If you make this Curry Chicken Coconut Soup With Spinach, please tag me on social media. I will do my best to answer any questions and would love to get your comments.
For more ideas like this follow me at @urbanbakerco on #instagram or #facebook to get updates on my blog and don't forget to sign up for my personal e-mail list below. #soup #currychickencoconutsoup #fallfood #organic #organicliving #comfortfood #haltonfoodie #oakvillefoodie #burlingtonfoodie #torontofoodie #blogger #haltonblogger #burlingtonblogger #oakvilleblogger #torontoblogger #weeknightdinner #easyrecipes #healthymomrecipes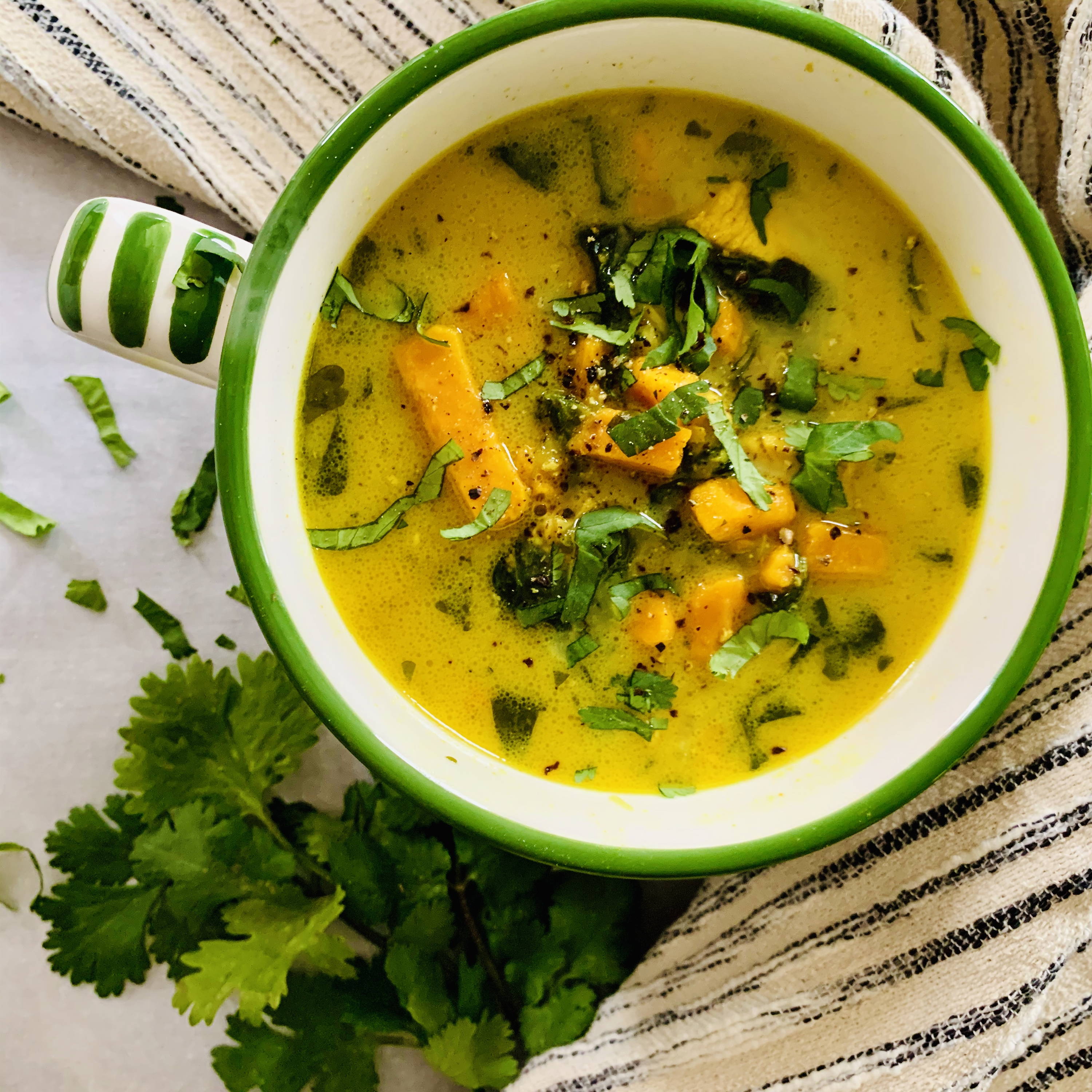 THE RECIPE | Urban Baker Co.
Curry Chicken Coconut Soup With Spinach
A beautiful blend of spices, gluten & dairy free!
prep time | 15 minutes
total time | 40 minutes
servings | 6 to 8 people
INGREDIENTS
1 1/2 pounds boneless chicken breasts, sliced
1 Tbsp ground turmeric
2 tsp ground ginger
3 Tbsp sesame oil
3 shallots, finely chopped
2 cloves garlic, minced
2 large sweet potatoes, peeled and chopped
1 Tbsp curry powder
1/8 to 1/4 tsp cayenne pepper (or to taste)
4 cups chicken broth
1 tsp sea salt
1 - 14 ounce can coconut milk
2 cups frozen spinach
1/4 cup cilantro, finely chopped
INSTRUCTIONS
1. Place chicken in a plastic bag or medium size bowl with sesame oil, turmeric and ginger. Mix until combined.
2. Place a large pot over medium heat, add the seasoned chicken and cook for 3 to 5 minutes until browned all over.
3. Add the onion and cook until translucent for about 3 to 5 minutes longer. Add the garlic, sweet potatoes, curry and cayenne pepper and cook stirring occasionally for 2 to 3 minutes.
4. Add the chicken broth and season with salt. Bring to a boil and reduce heat to low. Cover and simmer for 20 minutes until the sweet potatoes are cooked through.
5. Stir in the coconut milk and spinach and cook for an additional 3 to 5 minutes.
6. Remove from the heat and add the cilantro and serve.