Grilled Veggie Proscuitto Pesto Panini


Let me tell you this panini is fantastic! You have to try this one!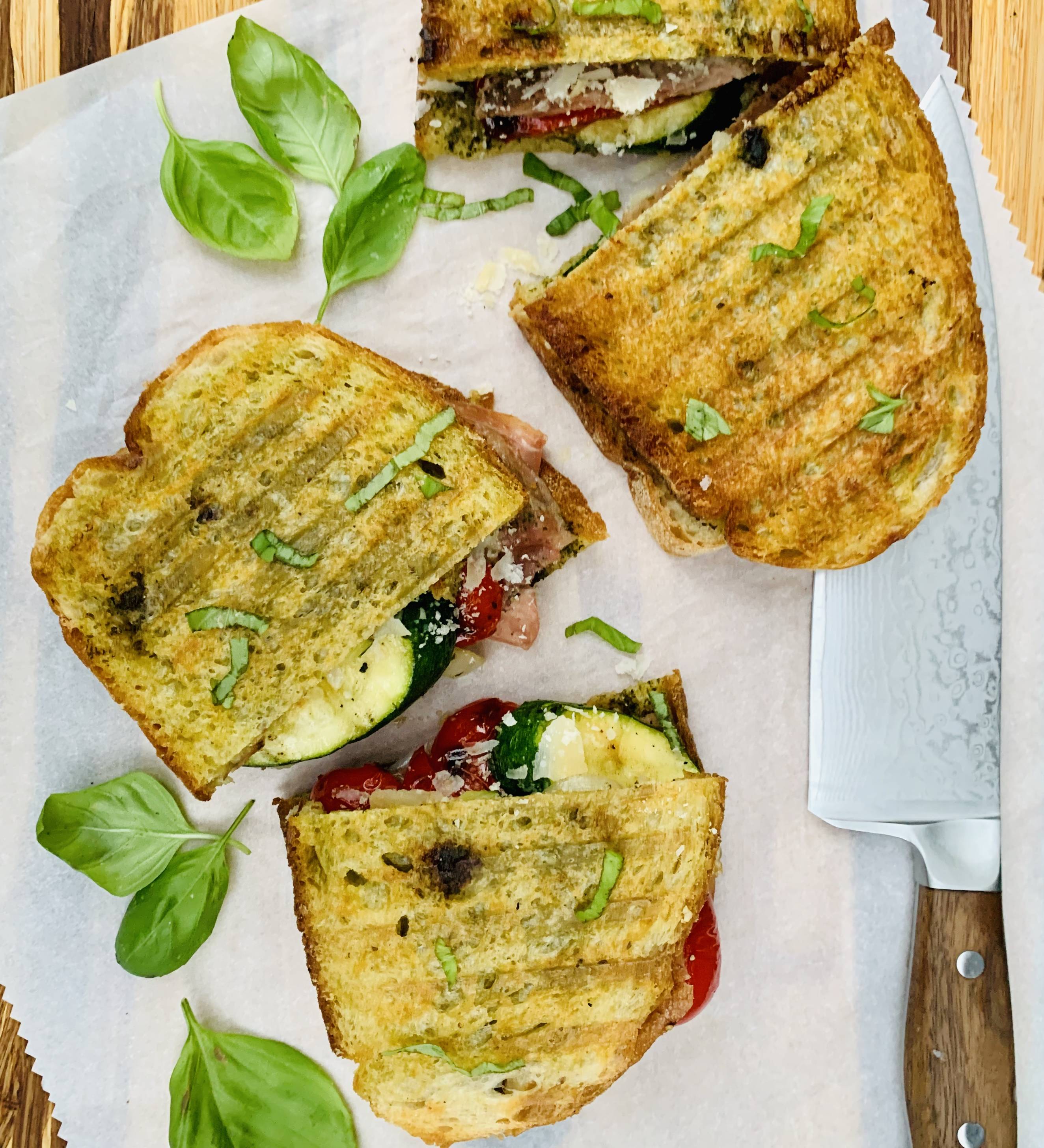 This Grilled Veggie Proscuitto Pesto Panni topped with shavings of Parmigiano Reggiano and basil is the perfect sandwich.
Sometimes a good sandwich just does the deed perfectly. This grilled veggie proscuitto panini is perfectly satisfying and ready in just a few minutes. It has a great crunch from the olive oil toasted ciabatta. It's salty, savoury, and has a creaminess from the parmesan cheese and basil pesto. Just so good!
If you make this Grilled Veggie Proscuitto Pesto Panini, please tag me on social media. I will do my best to answer any questions and would love to get your comments.
For more ideas like this follow me at @urbanbakerco on #instagram or #facebook to get updates on my blog and don't forget to sign up for my personal e-mail list below. #panini #sandwich #paninisandwich #proscuitto #grilledveggies #pesto #parmigianoreggiano #basil #basilpesto #haltonfoodie #oakvillefoodie #burlingtonfoodie #torontofoodie #blogger #haltonblogger #burlingtonblogger #oakvilleblogger #torontoblogger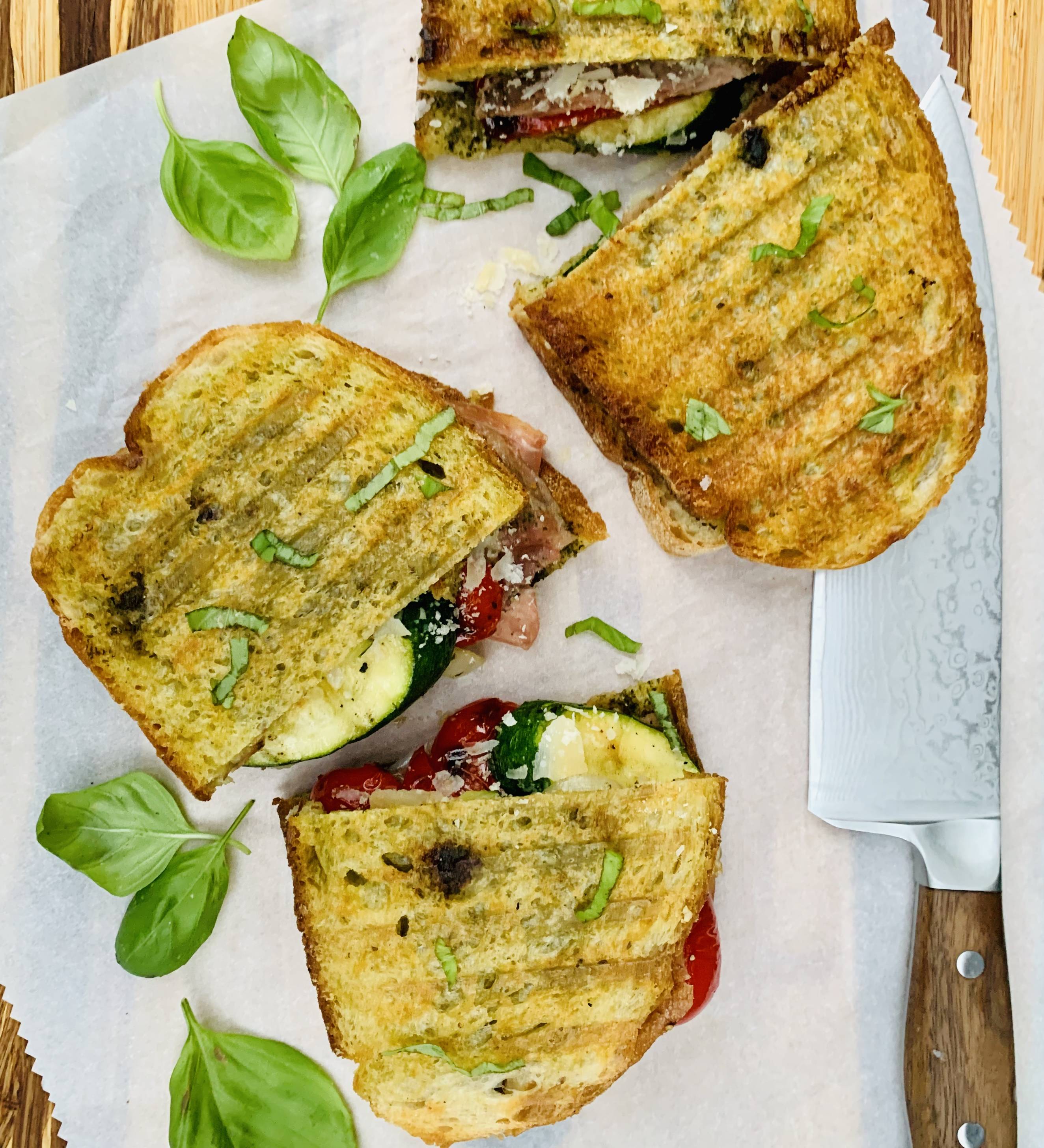 THE RECIPE | Urban Baker Co.
Grilled Veggie Proscuitto Pesto Panini
Salty, savoury & so good!
prep time | 15 minutes
total time | 25 minutes
servings | 2 panini's
INGREDIENTS
4 slices of ciabatta
olive oil
1 bell red pepper, seeded and cut lengthwise about 1 inch wide pieces
1 zucchini, slice about 1/4 inch thick
1 sweet onion, sliced about 1/2 inch rings
2 Tbsp's grape seed oil
1 Tbsp sea salt
proscuitto
parmesan shavings
fresh basil leaves
basil pesto (see link for Urban Baker Co. recipe)
INSTRUCTIONS
1. Heat bbq grill and panini grill to medium heat, about 400 degrees.
2. Place prepared veggies in medium size bowl with grape seed oil and sea salt, mix to combine. Place on heated bbq grill for about 10 minutes, flipping once half way thorough cooking.
3. Brush outside of ciabatta bread with olive oil. On inside of ciabatta slices spread basil pesto. Layer each sandwich with proscuitto, grilled veggies, parmesan shavings, and basil leaves.
4. Place prepared sandwich on heated panini grill and close lid, grilling until browned on the outside, about 5 minutes. Place panini on plate and serve.