Roasted Butternut Squash & Pear Soup


Happy September everyone! As the weather cools and we are approaching fall I love a warm bowl of soup, don't you?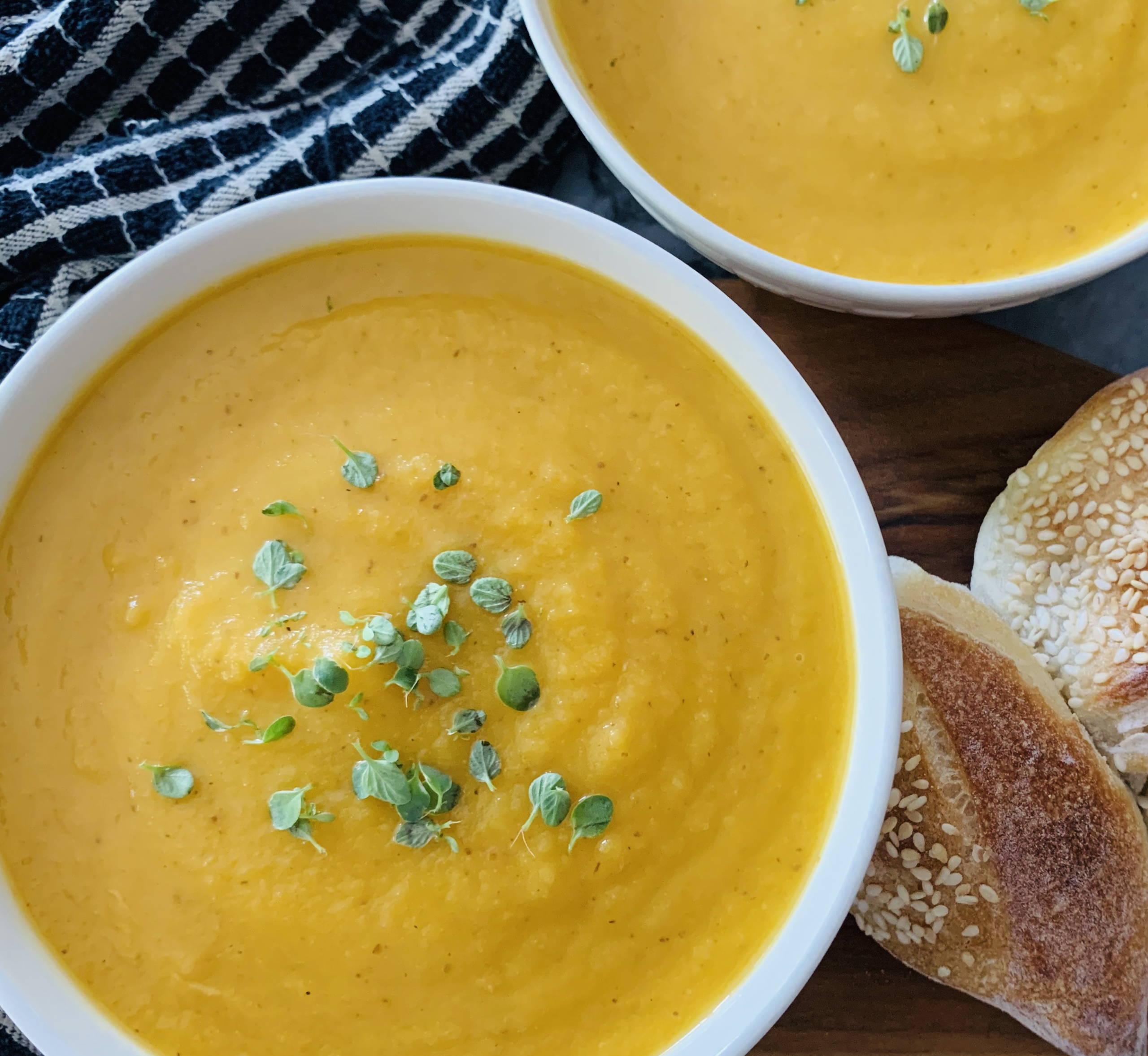 This Roasted Butternut Squash & Pear soup is rustic, comforting and so flavourful! Not to mention it's gluten free and dairy free.
Butternut squash, Bosc pears and sweet onion are roasted and then placed in a pot to simmer together with some seasonings. It's a few very simple steps, it's so healthy and it's not only beautiful but entertainment worthy! We are now into soup season and I am so excited to share some of my soup recipes with you.
If you make this Roasted Butternut Squash & Pear Soup, please tag me on social media. I will do my best to answer any questions and would love to get your comments.
For more ideas like this follow me at @urbanbakerco on #instagram or #facebook to get updates on my blog and don't forget to sign up for my personal e-mail list below. #soup #soupseason #fall #fallfoods #butternutsquash #butternutsquashsoup #pear #butternutsquashandpearsoup #pearsoup #healthylifestyle #healthyfood #healthyeating #vegan #veganrecipes #veganlife #glutenfree #blogger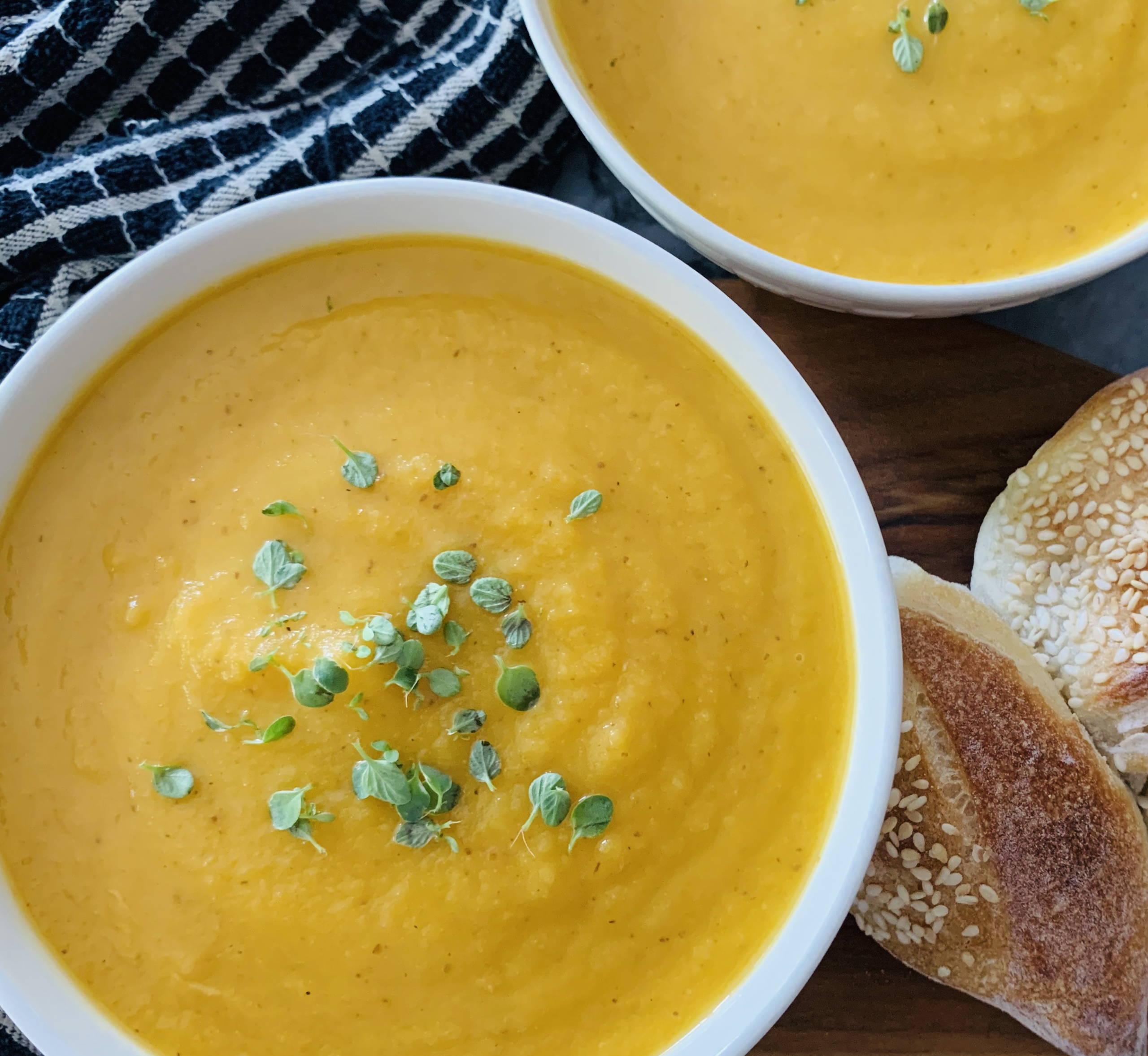 THE RECIPE | Urban Baker Co.
Roasted Butternut Squash & Pear Soup
Rustic, comforting & flavourful and its gluten & dairy free.
prep time | 15 minutes
total time | 60 minutes
servings | 4 people
INGREDIENTS
1 butternut squash - peeled, seeds removed and cut into 1 inch cubes
3 Bosc pears - peeled, cored and quartered
1 sweet onion - peeled and quartered
1/4 cup grape seed oil
2 tsp sea salt
1/3 cup coconut milk (or if you prefer cows milk)
INSTRUCTIONS
1. Set oven to 400 degrees.
2. Place butternut squash, pear and onion in medium size bowl and mix with grape seed oil and sea salt.
3. Place vegetables on parchment lined baking sheet and roast until soft with a fork, about 35 to 40 minutes
4. Remove vegetables from oven and place in large pot with 4 cups of water. Bring to a boil and reduce heat to a simmer for 20 minutes.
5. Remove pot from heat and blend with a hand blender until smooth. Add back to heat.
6. Add 2 tsp of salt and 1/3 cup of milk of choice. Stir until blended and remove from heat after about 1 minute and serve.