Rustic Italian Tomato Soup


Sometimes life is just better with a bowl of soup, especially on a cooler night. This Rustic Italian Tomato Soup is creamy and rich but without any dairy or gluten, making this a healthier soup to add to your recipe box.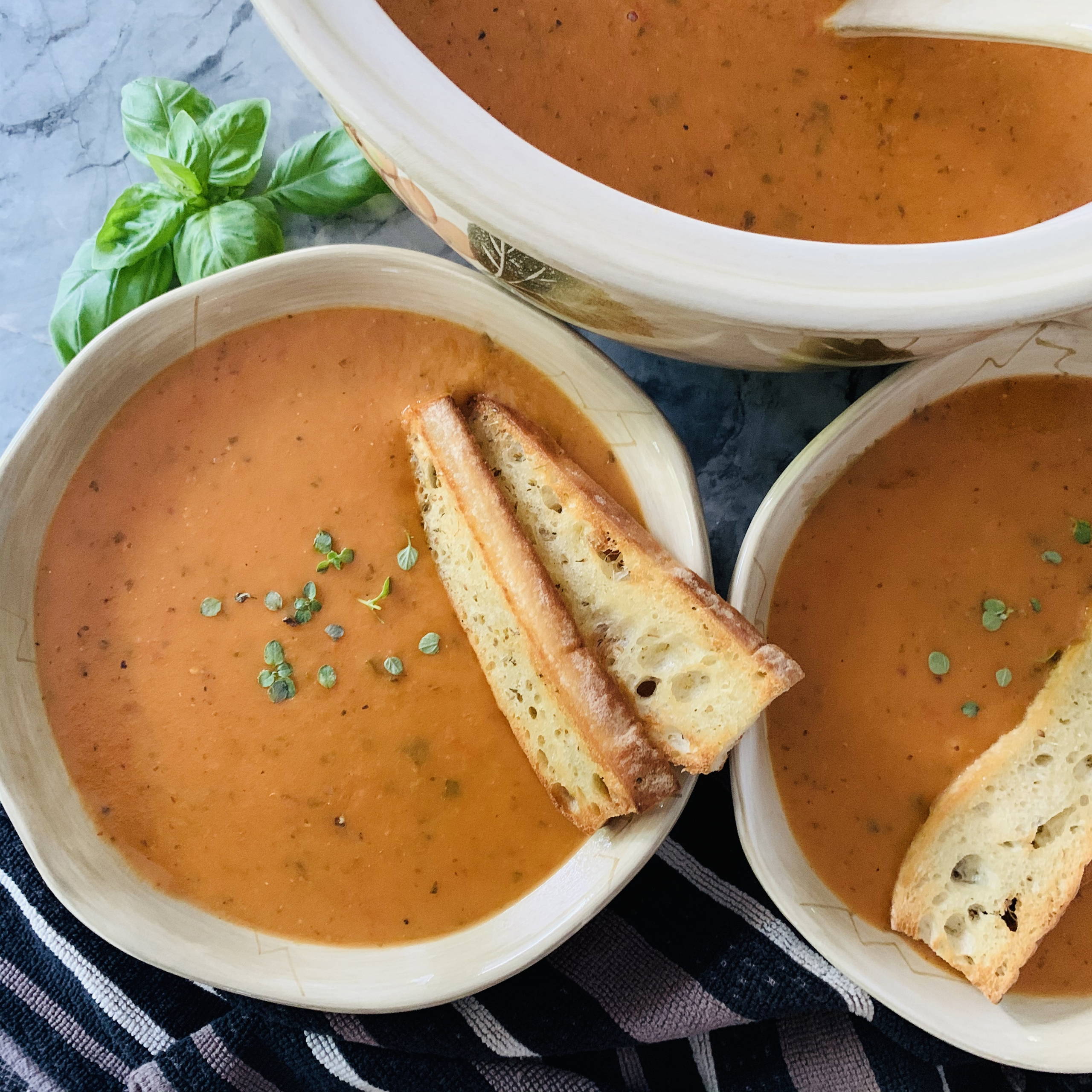 Beautiful San Marzano tomatoes are simmered with sweet onion, basil, oregano and red pepper flakes.
This soup is a blend of healthy and indulgent, providing a warm comforting meal. This is not only perfect for a weekend lunch but could be an easy weeknight meal as well.
If you make this Rustic Italian Tomato Soup, please tag me on social media. I will do my best to answer any questions and would love to get your comments.
For more ideas like this follow me at @urbanbakerco on #instagram or #facebook to get updates on my blog and don't forget to sign up for my personal e-mail list below. #soup #tomatosoup #tomatosouprecipe #healthyfood #healthyeating #glutenfree #dairyfree #sanmarzanotomatoes #sanmarzano #italianfood #italiansoup #septembermeals #haltonfoodie #burlingtonfoodie #oakvillefoodie #torontofoodie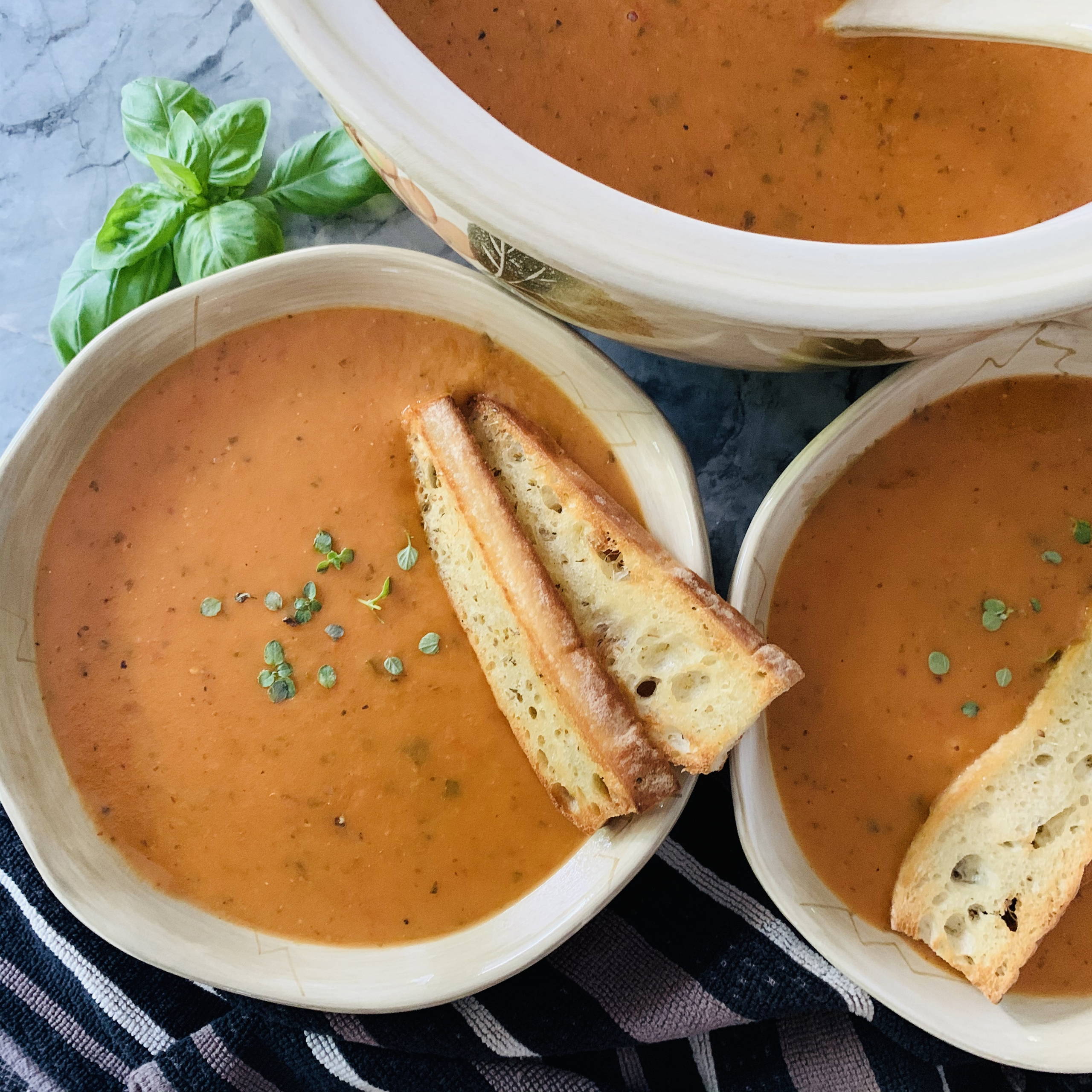 THE RECIPE | Urban Baker Co.
Rustic Italian Tomato Soup
A blend of healthy and indulgent making it creamy and rich without any dairy or gluten.
prep time | 20 minutes
total time | 45 minutes
servings | 4 people
INGREDIENTS
1/4 cup water
1 sweet onion finely chopped
1/3 cup olive oil
4 slices ciabatta or gluten free bread chopped into small cubes
4 cups chicken broth
2 - 28 ounce bottles San Marzano tomatoes pureed
1/4 cup basil finely chopped
1 tsp fresh oregano
1/8 tsp red pepper flakes
2 tsp salt
pepper to taste
INSTRUCTIONS
1. Place large pot over medium heat. Add water and onion simmering in pot until translucent, about 5 to 8 minutes.
2. Add olive oil to the pot with the bread until bread is browned, about 5 more minutes.
3. Add chicken broth, pureed tomatoes, basil, oregano, red pepper flakes and salt & pepper. Simmer over low heat for about 20 minutes.
4. With immersible hand blender, blend soup until smooth. Add 1/4 tsp more of pepper, 1 tsp more of oregano and 1/4 cup more of basil and serve.