Classic Apple Pie


there is so much to love about Apple Pie... This classic north american dessert has been a long time tried and true recipe for many households over the holidays.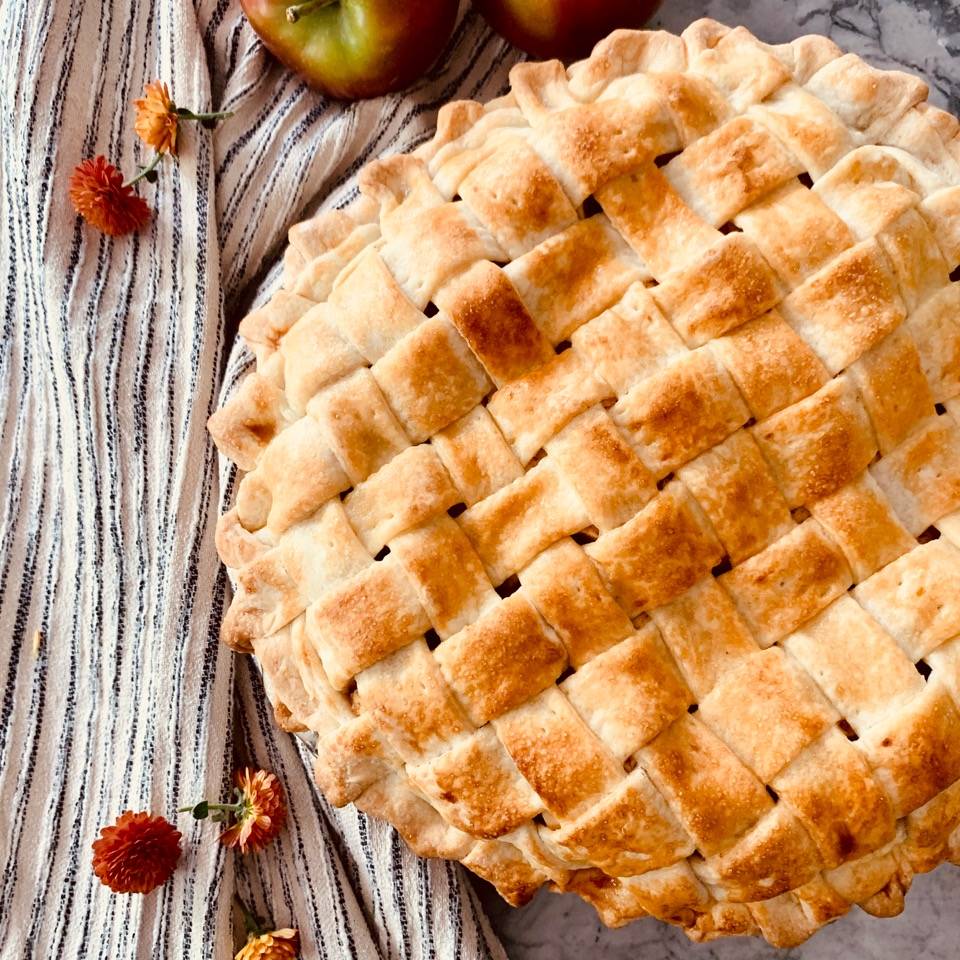 The combination of a beautiful apple mixed with sugar, lemon, cinnamon, ground cloves, nutmeg and a touch of butter to melt through with all those beautiful spices.
There are several types of apples you could use for apple pie, but my favourite is the honey crisp apple. Mix this crisp sweet apple with all of those beautiful spices. Place in between this flakey crust, add a scoop of vanilla ice cream and you have a quintessential dessert!
If you make this Classic Apple Pie, please tag me on social media. I will do my best to answer any questions and would love to get your comments.
For more ideas like this follow me at @urbanbakerco on #instagram or #facebook to get updates on my blog and don't forget to sign up for my personal e-mail list below. #thanksgiving #thanksgivingrecipes #apples #applepie #pie #haltonfoodie #oakvillefoodie #burlingtonfoodie #torontofoodie #blogger #haltonblogger #burlingtonblogger #oakvilleblogger #torontoblogger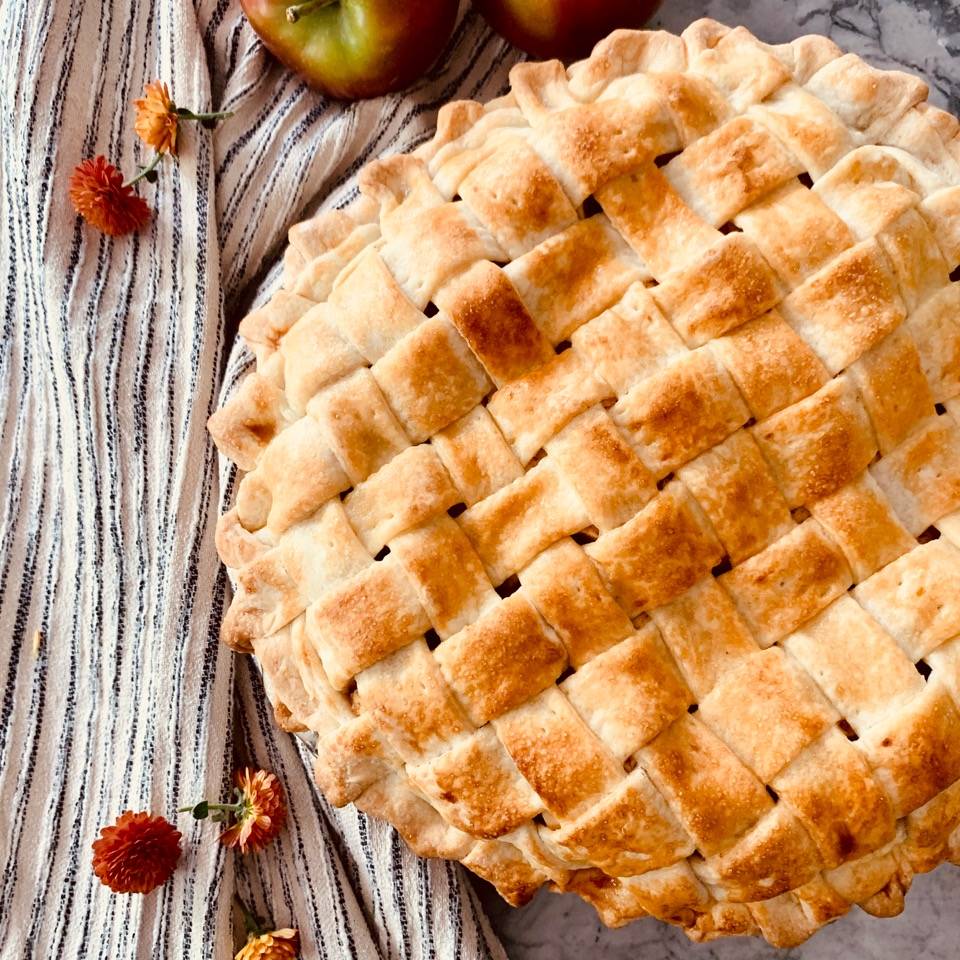 THE RECIPE | Urban Baker Co.
Classic Apple Pie
A quintessential dessert!
Apple Pie:
prep time | 30 minutes
total time | 90 minutes
servings | 8 to 10 people
Pastry Dough:
prep time | 15 minutes
total time | 60 minutes
servings | 2 - 10 inch pastry doughs
INGREDIENTS
Pastry Dough: (makes two 10 inch pastry doughs)
2 1/2 cups all purpose flour
1 tsp salt
1 tsp sugar
1 cup cold unsalted butter, cut in small 1 inch cubes
1/4 cup cold water
Apple Pie:
2 pastry doughs
10 to 12 honey crisp apples, peeled, cored and thinly sliced
1/2 cup sugar
zest of one lemon + juice of 1/2 lemon
1 tsp cinnamon
1/4 tsp ground cloves
1/8 of nutmeg
1 Tbsp flour
2 Tbsp unsalted butter, cut into 1 inch cubes
Egg Glaze:
1 egg, beaten
2 Tbsp heavy cream
sugar to sprinkle on top
Pastry Dough:
INSTRUCTIONS
1. Place flour salt and sugar in a food processor. Add butter and pulse until combined. Slowly add cold water, pulsing food processor and adding just enough water until a dough forms.
2. Place dough in plastic wrap. Once wrapped, form into a two inch round. Place in fridge for 30 to 60 minutes. You can also put in a freezer bag and freeze.
3. Remove dough from plastic wrap and cut into two equal halves. Place one half back in fridge. Place the other half of the dough on floured surface and roll out to 1/8 inch thickness. Place into a pie pan leaving about a 1/2 to 1 inch overhang.
4. Place in fridge for 30 minutes until ready to fill.
Apple Pie:
INSTRUCTIONS
1. Set oven to 375 degrees.
2. Place all filling ingredients into a large bowl. Mix until combined. Pour prepared apples into cold prepared pastry crust. Top with butter cubes.
3. Remove other dough from fridge and roll out to 1/8 inch thickness on floured surface. Cover apples with pastry allowing for a 1/2 to 1 inch overhang. Cut any excess with scissors. Lift top and fold under to seal the top pastry and bottom pastry together. Pinch the edges all around the pie to seal.
4. With a fork or small paring knife, poke or slice several holes across top. Brush with Egg Glaze and sprinkle with sugar.
5. Place in oven for 50 to 60 minutes until pastry is golden brown and juices are bubbling. Let cool and serve.