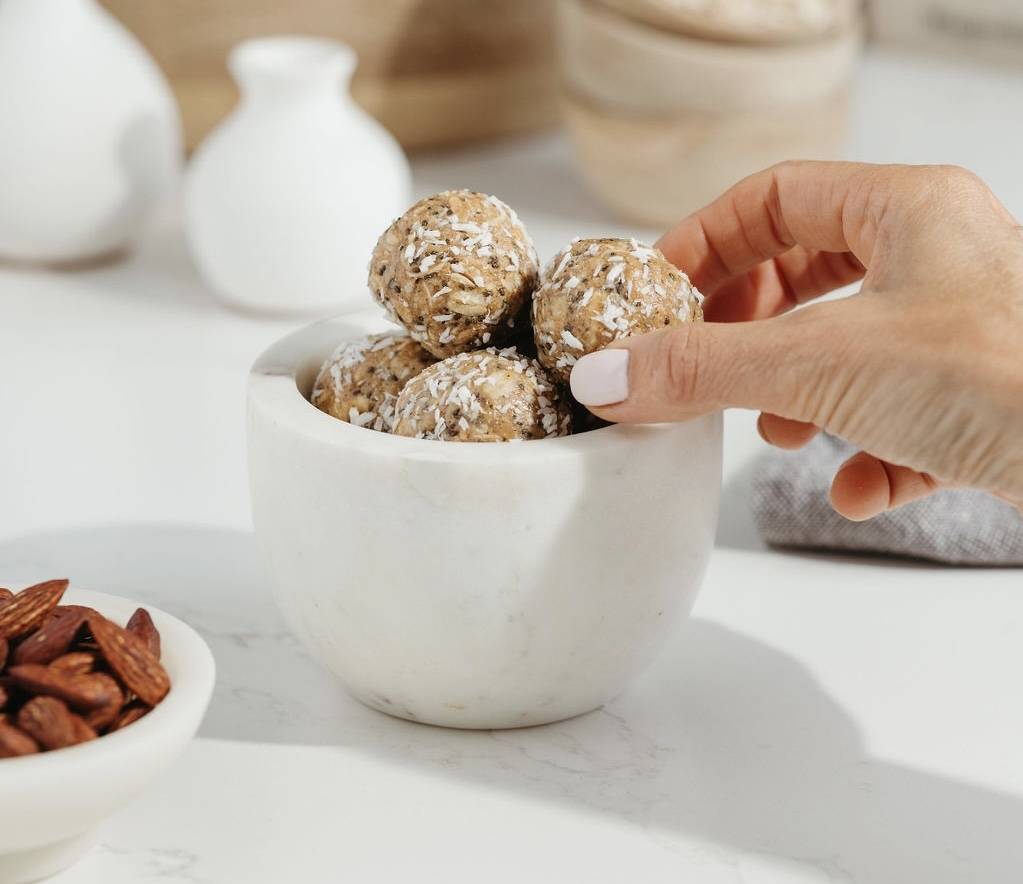 - try our healthy protein line -
Our healthy protein products are made with the highest quality organic ingredients and are naturally gluten-free and dairy-free. These plant-based protein products are ideal for sustaining physical activity and have synergistically combined ingredients that provide immediate and sustained energy while being easy to digest. Perfect to grab and go.
ALLERGENS:
WE OFFER GLUTEN-FREE, DAIRY-FREE & VEGAN OPTIONS. WE TAKE GREAT PRECAUTIONS AGAINST CROSS-CONTAMINATION. HOWEVER, PLEASE NOTE OUR GLUTEN-FREE, DAIRY-FREE & VEGAN PRODUCTS ARE RECOMMENDED FOR LIFESTYLE CHOICES ONLY AS THEY ARE MADE WITH EQUIPMENT THAT IS ALSO USED TO PREP AND BAKE PRODUCTS CONTAINING NUTS, DAIRY & GLUTEN.