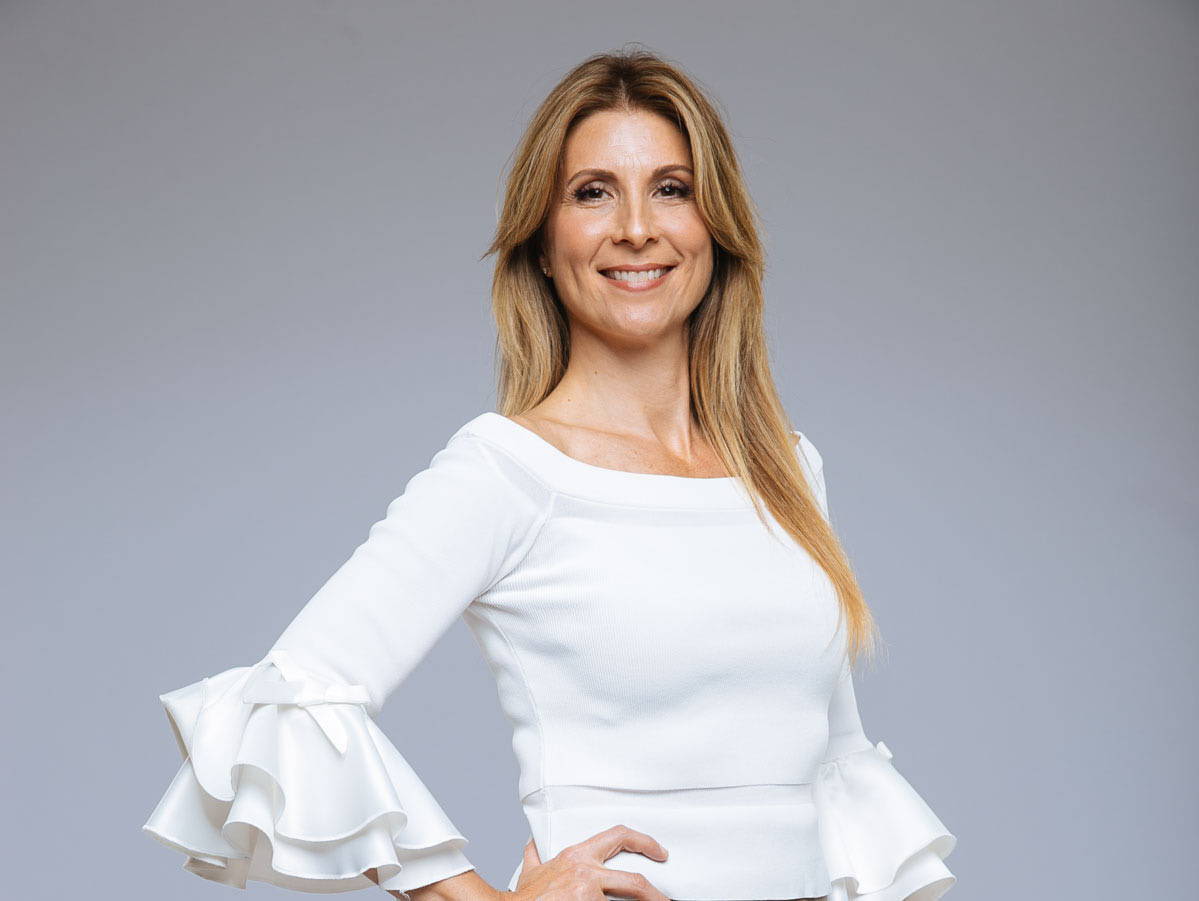 I dreamed about creating a business where I could be creative every day. I never thought it would be possible or could ever become a reality. The challenge was to find balance as a wife and mother. To have the time to blossom and build a business that is truly an extension of me. It became clear as time passed, but mostly through quiet reflection, fully understanding that being fulfilled and doing what I am most passionate about every day, was what living my best life looked like.
I decided I wanted to share my gift of something that comes naturally to me. The idea to be creative through food, creating exquisite flavours that provided people with an experience in every bite. I finally chose to listen to my friends and family, who believed in me and pushed me to follow my dreams. At that moment, this business idea was born.
In 2010, I started CJL, Christina Jeffrey Lifestyle. With this business, I developed and sharpened my culinary and interior design skills, grew as a business owner and gained much-needed confidence.
After the desire to continue to be with my children, I decided to close CJL and focus on raising my family. During this time, I honed in on my culinary skills, and like most entrepreneurs, I tested things out with my family and friends, developing signature recipes. I loved the idea that I was creating so many beautiful memories through gathering and entertaining with food. It was so meaningful for me, but something began tugging at my heart, and I began feeling a pull toward the entrepreneurial world again. So here I am. To think that all my business plans that I would write down in the pages of my journal have turned into this online shop is unimaginable to me.
As you explore the Urban Baker Co. Shop, you will see each product is made with a combination of exquisite flavours that you can ship directly to your home. On The Blog, within Urban Baker Co., you will be inspired to create beautiful meals for your family. Follow me on Instagram and Facebook to learn more about my healthy lifestyle.
Thank you for taking the time out of your day to visit Urban Baker Co. Please reach out to me if you have any questions or comments at info@urbanbakerco.com. May every flavour from Urban Baker Co. you try, be a beautiful and decadent story. Share it with the ones you love!
CHRISTINA
Christina Jeffrey is an entrepreneur, caterer, interior designer, model and real estate investor. She is launching her new business Urban Baker Co., promoting healthy and sweet baked goods.
She appreciates simple living and hard-working with her home at the center. Born in Toronto, Ontario and raised in the Maritime's, Christina graduated from UNB with a Bachelor of Business Administration degree and a major in Marketing. She was inspired to explore and join the design and culinary arts world from a very young age.
After spending ten years in the corporate world in marketing, operations and sales management, she took a 10-year hiatus to raise her children. Moving back to Ontario, she ventured in 2010 as an entrepreneur, starting a lifestyle company focusing on interior design and culinary entertainment.
Featured in House & Home magazine, on House & Home.com, Houze.com and Breakfast Television. Catering for many local greater Toronto area clientele and being a foodie at heart, she developed several signature recipes.
Christina prefers simple, fresh flavours by combining them to create an experience with every bite. By keeping her recipes original, it creates a beautiful, refreshing food experience.
Between running Urban Baker Co., managing her real estate investments, Christina enjoys life with her husband and two beautiful children in Burlington, Ontario.