How To Pair Wine With Biscotti
A BEAUTIFUL WAY TO ELEVATE YOUR ENJOYMENT OF A WONDERFUL GLASS OF WINE IS BISCOTTI, A TWICE-BAKED ITALIAN COOKIE. IF YOU HAVE NEVER TRIED THIS MOST FAMOUS WELCOMING ITALIAN TRADITION BEFORE, YOU MUST! ⁠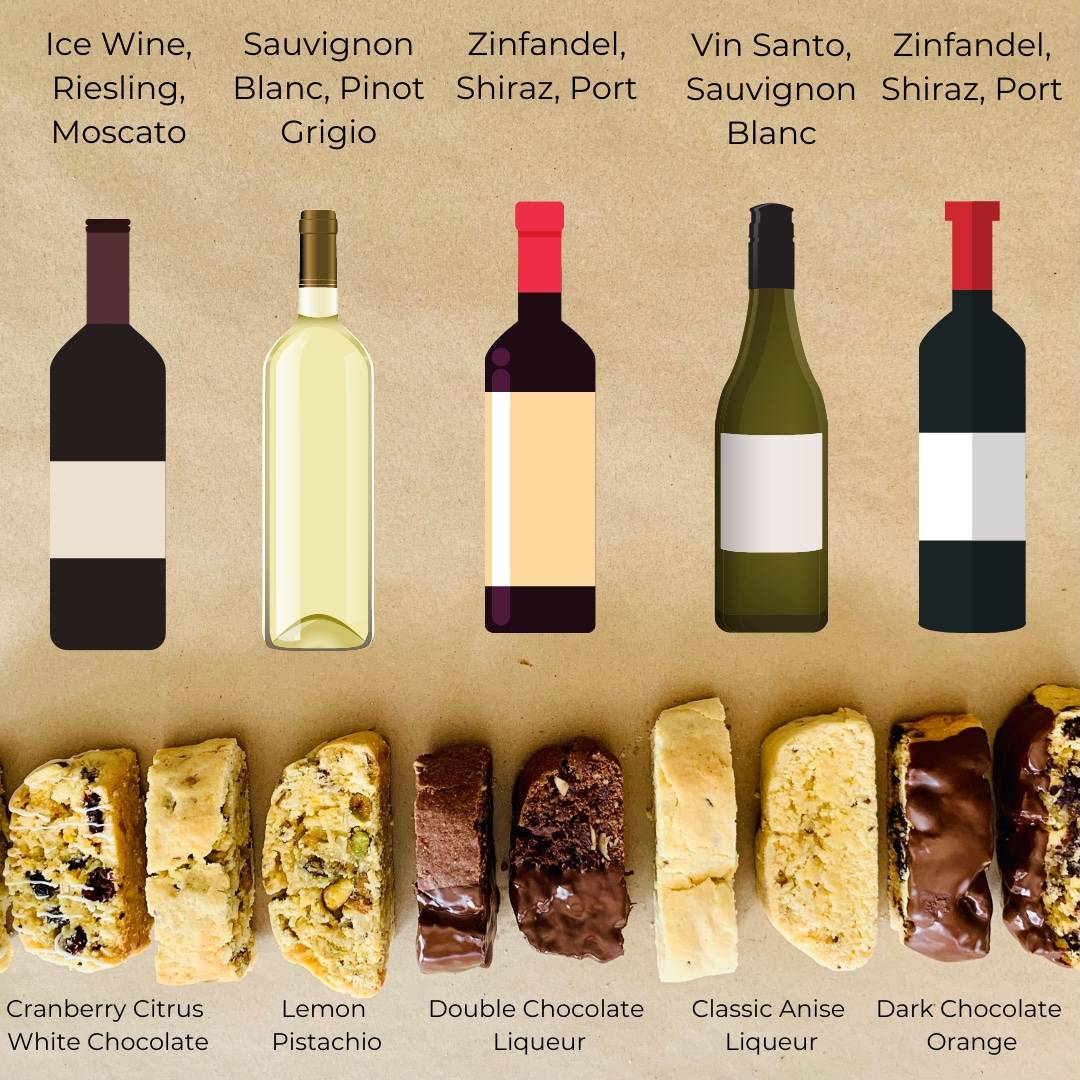 No matter what cookie you crave, Urban Baker Co. can bring your sweet cravings and love of wine together to create an incredibly beautiful indulgence. In our humble opinion, biscotti is the perfect treat. Cookies typically fall under the guilty pleasure category, but honestly, when it comes to biscotti they are not as sweet and are lower in sugar, therefore we classify this as a guilt-free treat.
Once you have chosen which biscotti you would like, how do you choose which wine to enjoy them with? The general rule is when you are pouring your wine, choose one that is sweeter than the biscotti or the wine could end up tasting bitter. We have made a few suggestions because just pairing your favorite biscotti flavour with your favorite wine may not fair as well or as easy as you may think.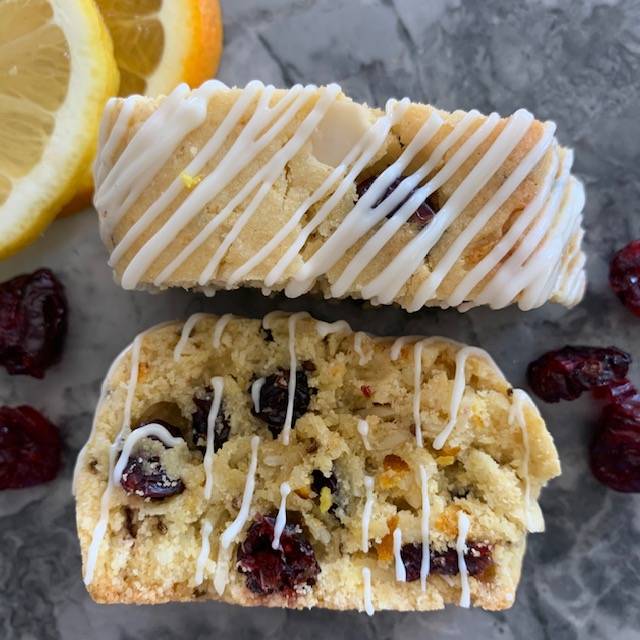 Lemon
Citrus Cranberry
White Chocolate Biscotti
+
Ice Wine, Riesling or Moscato


Lemon Pistachio

Biscotti
+
Sauvignon Blanc or Pinot Grigio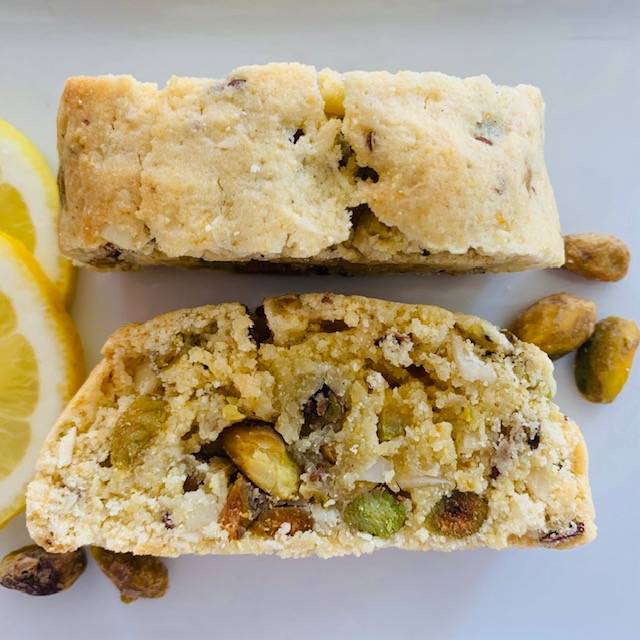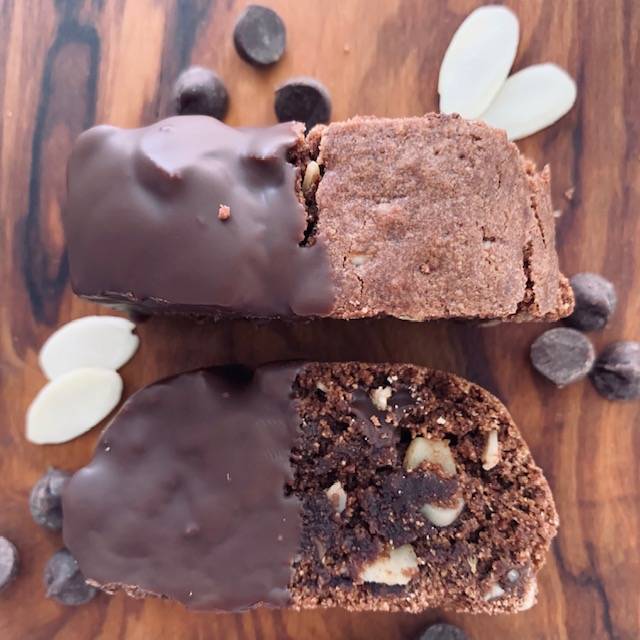 Double Chocolate Liqueur Biscotti
+
Zinfandel, Shiraz or Port


Classic Anise Liqueur Biscotti
+
Vin Santo or Sauvignon Blanc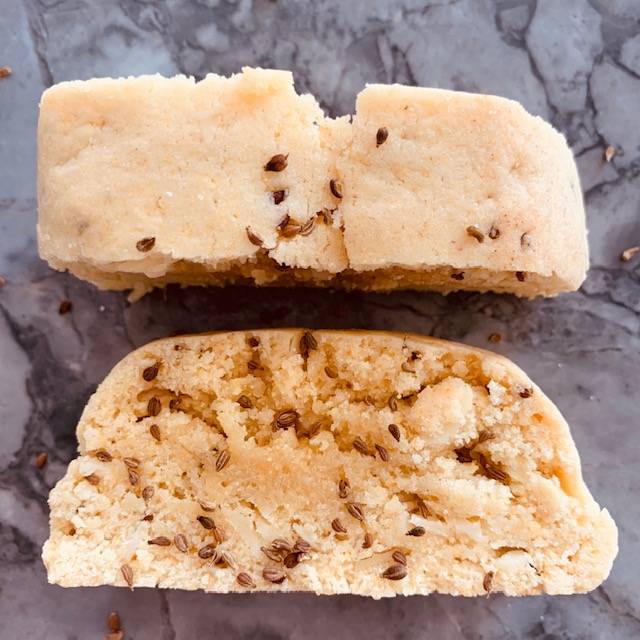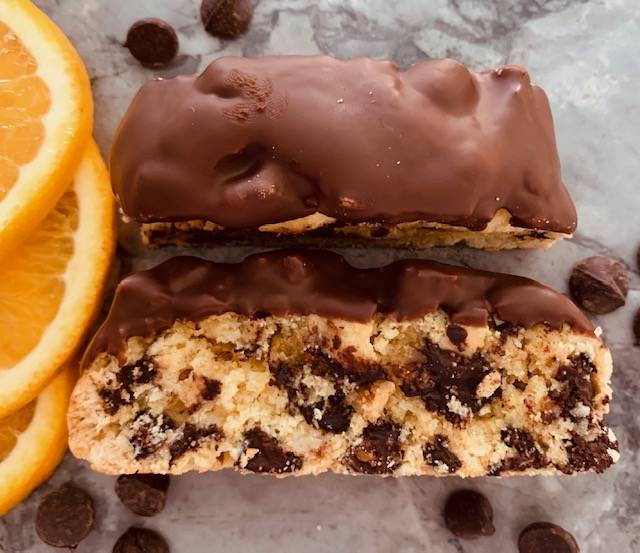 Dark Chocolate Orange Biscotti
+
Zinfandel, Shiraz or Port
Why not order an Urban Baker Co. biscotti box and have them delivered fresh to your door this weekend. Set up a wine and biscotti pairing evening and let us know what you think. If you have a new pairing you love, please share it with us.
If it's your first time ordering, don't forget to use the discount code: FREEDELIVERY at checkout and we will drop your order right to your door!
CHRISTINA
#female entrepreneur, #woman owned, #shoplocal #shoponline, #shopsmallbusiness, #looklocalmagazine #local #looklocalmarketplace #looklocalburoak #supportsmallbusiness #ontario #madeinontario, #Oakville, #Burlington, #onlineshoppingontario #ontariohandmade #shoplocalontario, #FNCEats, #westofthecity, #westofthecitymagazine, #looklocalmagazine, #canadianliving, #canadianlivingmagazine, #foodnetwork, #foodnetworkmagazine, #foodnetworkcanada, #foodnetworkca, #wine, #biscotti, #wineandbiscotti, #winepairing, #wineandbisottipairing