Shake Up Your Morning With A Healthy Breakfast Cookie
BREAKFAST COOKIES - PACKED FULL OF SERIOUS HEALTH BENEFITS!
WE'VE ALL HEARD OUR MOTHER'S TELL US TO EAT BREAKFAST, "IT'S THE HEALTHIEST MEAL OF THE DAY"! WHETHER YOU BUY INTO THIS THEORY OR NOT, MAKING A HEALTHY BREAKFAST COOKIE PART OF YOUR ROUTINE MAKES MORNINGS A LOT MORE FUN. PERSONALLY, SINCE I CREATED THIS RECIPE FOR URBAN BAKER CO. I AM NOW CRUSHING ON THIS MEAL!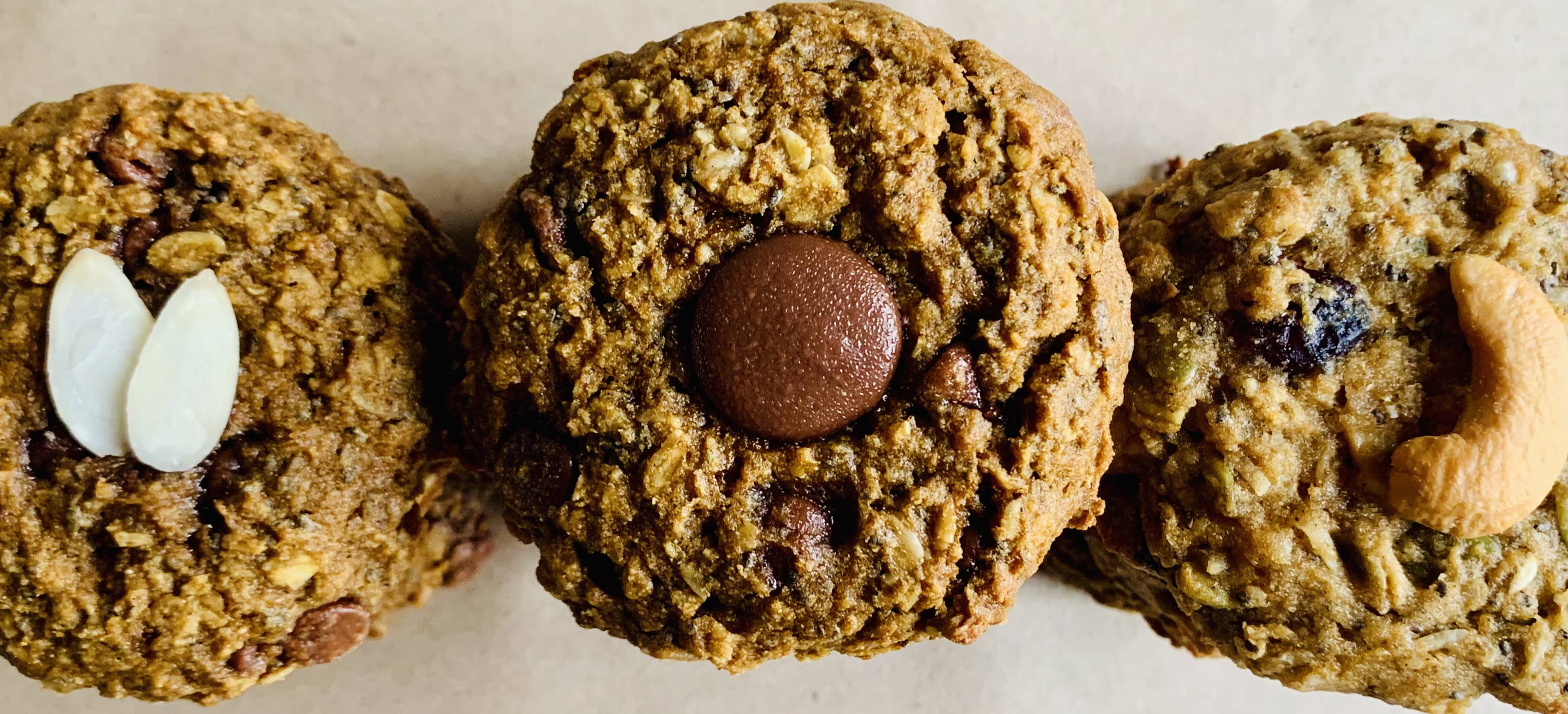 Why not add variety to your morning schedule by adding the perfect accompaniment to that morning cup of coffee. Specifically created for breakfast, these cookies are an absolute undeniably justifiable healthy way to kick start your day!
If made correctly, breakfast cookies are sweetened naturally which offers nutritional benefits. Natural sweeteners can contain antioxidants which we all know are so beneficial to our health and well-being. With the addition of dried fruits like cranberries, raisins, or blueberries, they can also provide a natural sweetness that adds even more benefits. Chock full of other healthy hearty nutrient-filled ingredients like nuts, and seeds which are a great source of protein, healthy fats and provide many micronutrients. We can't forget the oats that are full of fiber. How can anyone tell you these aren't the perfect on-the-go healthy breakfast alternative.
I encourage you to check out the Urban Baker Co. breakfast cookie line in the shop, Orange Dark Chocolate, Pumpkin Chocolate Chip, and Lemon Cranberry Cashew. They start at just over 115 calories per cookie, and are gluten and dairy-free!

CHRISTINA
#creativeentrepreneur #entrepreneur #signatureproducts #signatureservice #femaleowned #femaleentrepreneur #brand #branding #womenowned #shoplocal #shoponline #supportsmallbusiness #baking #baked #betterbaked #bakedgoods #healthybakedgoods #breakfastcookies #breakfast #healthybreakfast #healthybreakfastcookies #onthegobreakfastalternative #onthegobreakfast