The Sweet Deal About Maple Syrup You Should Know
AS A CANADIAN, OUR LOVE FOR MAPLE SYRUP GOES BEYOND OUR DEVOTION FOR THE SEASON IN EARLY SPRING. IT'S BECOME OUR IDENTITY AND IS A QUINTESSENTIAL PART OF OUR HISTORY! THE MAPLE LEAF IS A SIGNIFICANT PART OF OUR HERITAGE AND SITS PROUDLY IN THE MIDDLE OF OUR RED AND WHITE FLAG. WE ARE KNOWN AROUND THE WORLD FOR THIS SWEET DECADENT SYRUP, IN WHICH 80% OF MAPLE PRODUCTS ARE PRODUCED RIGHT HERE IN OUR GREAT COUNTRY AND DISTRIBUTED WORLDWIDE.
IF YOU HAVE EVER HAD THE OPPORTUNITY TO EXPERIENCE GOING TO A MAPLE SUGAR BUSH OR A MAPLE SYRUP FESTIVAL YOU WILL HAVE AN IN-DEPTH KNOWLEDGE OF HOW THIS BEAUTIFUL SYRUP IS PRODUCED. IF NOT, IT'S AN ICONIC EXPERIENCE THAT YOU NEED TO DO WITH YOUR FAMILY. AS A MULTI-MILLION DOLLAR INDUSTRY AND THERE ARE ENDLESS USES WHEREBY IT CAN BE AN INCREDIBLE INGREDIENT FOR BOTH SWEET AND SAVOURY DISHES.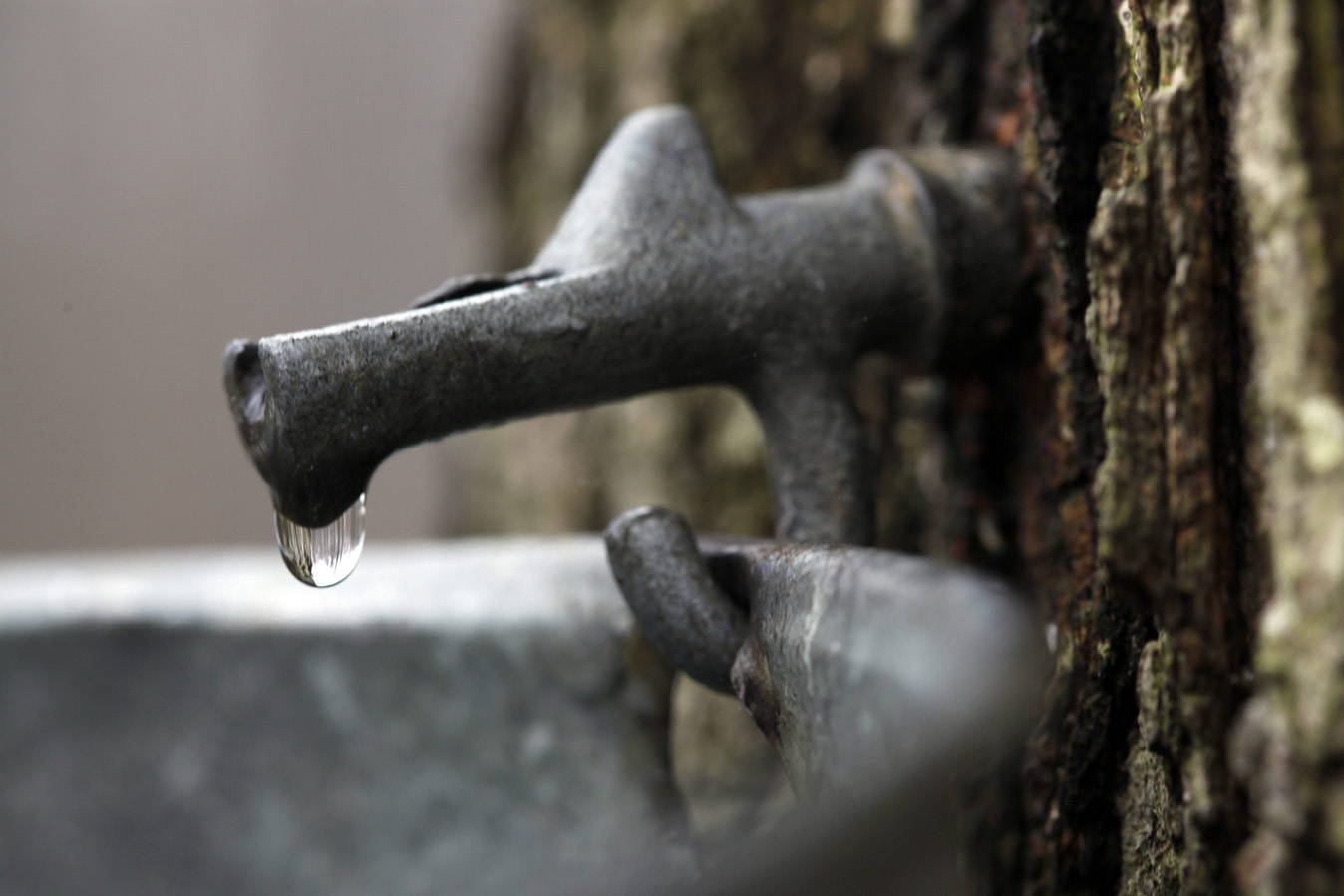 There is no doubt that maple syrup over waffles or pancakes is a real treasure for a lazy weekend brunch. However, as a sweet and savory ingredient, maple syrup can be an incredible addition to many dishes like butter tarts, cedar plank salmon, salad dressings, a morning bowl of oatmeal and so much more.
It's also a fantastic natural sweetener and allows you to eliminate refined sugar in your baking as a fantastic sweetener replacement. For granulated sugar or brown sugar, substitute 1 cup of sugar for 2/3 cup of maple syrup. Be sure to reduce the other liquid ingredients in the recipe by 1/4 cup and your consistency will be perfect, not to mention the taste amazing and you've now eliminated the refined sweetener from your baked good.
In addition to maple syrup, there is maple sugar, maple cream, and maple water that are all items you can use and experiment within your cooking and baking. The uses are endless and far more than just the sweet syrup we use for breakfast.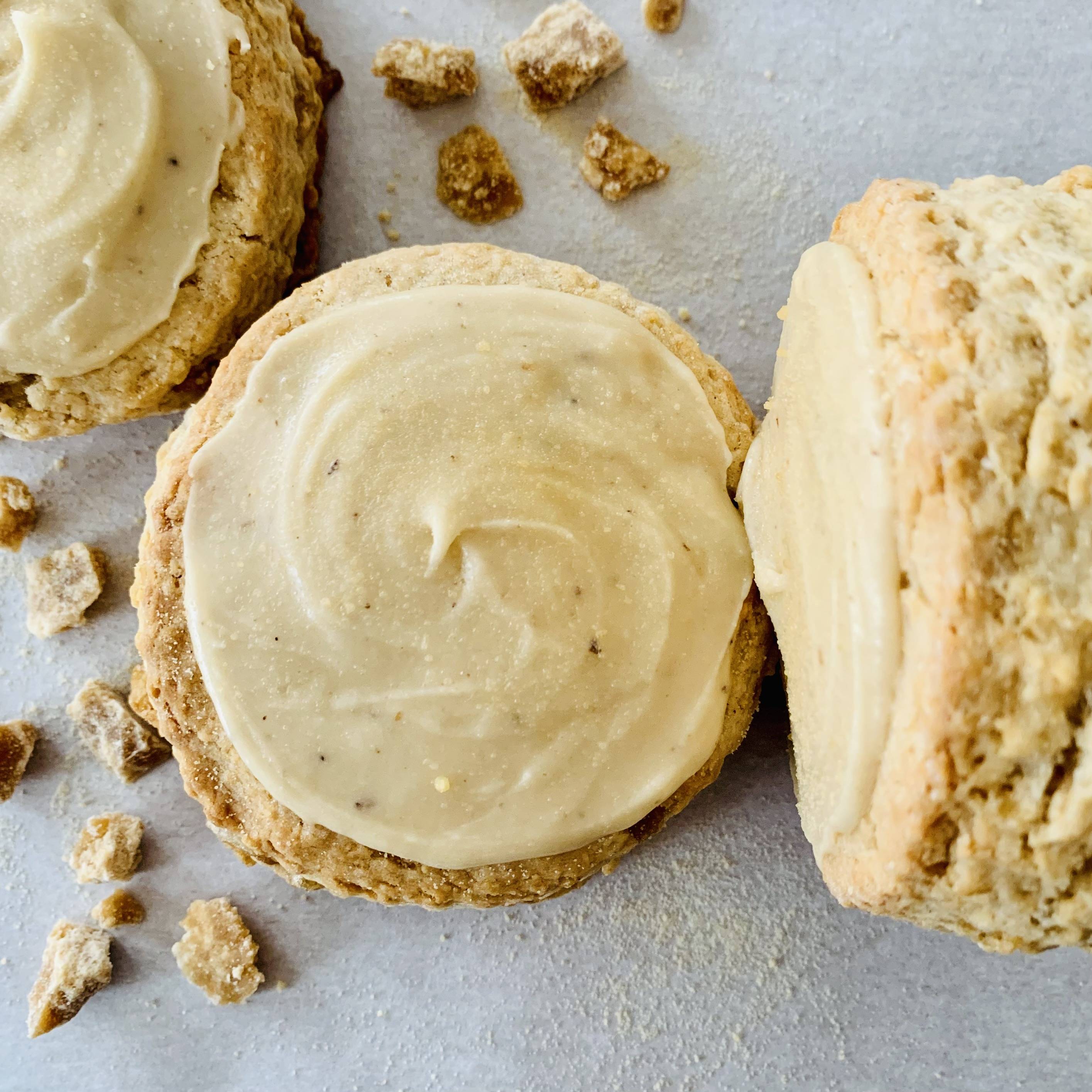 If you are signed up to receive my newsletters or have been following me on social media you will know I use maple syrup in a lot of my signature dishes and products. However, I am very excited about the Urban Baker Co. new Maple Scone with Brown Butter Maple Glaze I just launched March 1st. It's pretty epic, a real experience you will want to savor. The soft sweet flakey layers of scone dough are flavored perfectly with all-natural maple syrup harvested right here in Ontario. What takes this scone to a whole other level though, is the sweet crunch from little pieces of homemade pure maple candy throughout the scone. Topped with my Brown Butter Maple Glaze and a sprinkle of pure maple sugar, wow you must try these! I will only be offering these scones throughout maple syrup season in March and April, so place your orders today. You won't want to miss trying these out!
If you would like to try some recipes using maple syrup as a beautiful ingredient check out my signature recipe blog. I hope that they will bring many flavourful moments for years to come around your family table.
CHRISTINA
#creativeentrepreneur #entrepreneur #signatureproducts #signatureservice #femaleowned #femaleentrepreneur #brand #branding #womenowned #shoplocal #shoponline #supportsmallbusiness #baking #baked #betterbaked #bakedgoods #sweetbakedgoods #healthybakedgoods #glutenfree #organic #glutenfreebaking #organicbaking #maplesyrup #canadianmaplesyrup #maplescone #scones #brownbuttermapleglaze